I've about had it with Medicare Part D
Page 1 of 1 [ 2 posts ]
Meistersinger
Veteran


Joined: 10 May 2012
Gender: Male
Posts: 3,709
Location: Beautiful(?) York Township PA
What kind of f***ing trained apes run the scam that's called Medicare here in the States? I'm down to the last pen I have of Levemir, and my provider refuses to refill, stating I need prior authorization. Jesus H Christ, the doctor has me on 74 units a day! A 10ml pen doesn't even last a week for me at this dosage! My sugars are still high, no thanks to the bout of bronchitis I've had now for almost 2 months. I wouldn't be surprised if my doctor upped my dosage again when I see him next month, as I just gave blood and piss yesterday at the lab.

People think I'm a jackass for advocating for a national single-payer health care insurance. It see,ms to work in the British Commonwealth of Nations, why can't it work here?

_________________
I'm back, for the time being. Any one who even attempts to rip me a new rear end because of my opinions will find themselves reported to administration. Anyone on my Foes list that replies to my posts will automatically be reported for harassment. You have been warned.
nick007
Veteran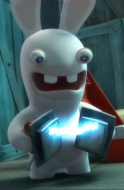 Joined: 4 May 2010
Age: 37
Gender: Male
Posts: 22,587
Location: was Louisiana but now Vermont
I have Medicare & the Medicare Extra Help Program enrolled me in a part D plan & I also have state Medicaid. I never needed prior authorization with any of my various meds but my girlfriend has Medicaid & sometimes needs it. I really don't get the prior authorization process. The pharmacy faxes some paperwork to the doc to fill out & fax back to them & unfortunately for my girlfriend the office doesn't get around to it rite away. Why cant the docs just fill out the extra paperwork & fax it the the pharmacy when they type out the prescription in the computer if they're not sure the insurance doesn't need it
I completely agree with you about wanting single payer health care. When I lived in Louisiana & was dealing with depression I had private insurance & latter insurance through my work & it would not cover mental. The Louisiana state Medicaid that I got when I started getting SSI only covered prescriptions for me because no doc in my area for mental & physical stuff would accept it because it wouldn't pay them enough. I was extremely lucky that I had my parents to help me out before I started working because others there aren't so lucky. There was something in the paper years ago about a mentally disabled man who was actually advised by his lawyer to make bomb threats to get mental help because his Medicaid was useless & the health centers were so underfunded that you cant get in unless your an immediate threat to others or have attempted suicide or something that could kill you. I couldn't get in after I slashed my arm 9x with a razor blade in a fit of rage & had been thinking about suicide for a while because I wasn't considered an immediate sever enough threat to myself. However I live in Vermont now & haven't had to pay even 1cent to see a doc because every place accepted Medicaid in addition to Medicare & my girlfriend doesn't have to pay to see docs either; her only gripe is some of her prescriptions needing preauthorization. The congressmen here would support a single payer option & wanted a Medicare for all option to be included with the Affordable Care Act. so I think Vermont is kind of ahead of the game with health care access compared to the rest of the country which is one of the many reasons it was better that I moved here instead of her moving to Louisiana.

_________________

But I don't want to go among mad people, Alice remarked.
Oh, you can't help that, said the Cat: we're all mad here. I'm mad. You're mad.
How do you know I'm mad? said Alice.
You must be, said the Cat, or you wouldn't have come here.