The weather in England right now
Page 1 of 1 [ 5 posts ]
jon85
Velociraptor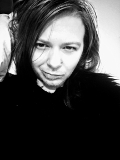 Joined: 28 Apr 2015
Posts: 402
Location: leeds
It's 16c.

Please tell me how people can enjoy this heat???? I'm dying!! !!

It's just horrible! I feel so lethargic and drowsy and so unbearably uncomfortable

how do people like feeling like that?
Joe90
Veteran


Joined: 23 Feb 2010
Gender: Female
Posts: 16,870
Location: Maidstone, UK
Heat? It's not quite heat, it's just warm weather. Even people who hate the heat are comfortable in early-20s temperatures. You wait 'til the summer comes, when we get temperatures up to 30+. That's what you call heat. I still feel it's not warm enough to wear shorts and sandals yet. But I am sensitive to the cold, so it's got to be 24 celcius or over and no cool breeze for me to wear shorts, t-shirt and sandals outside.

I do love the heat.

_________________
Female
Aged 29
On antidepressants
Diagnosed with AS, ADHD and anxiety disorder
AlanMooresBeard
Deinonychus



Joined: 19 Apr 2013
Age: 33
Gender: Male
Posts: 380
Location: London, UK
We got up to 25 Celsius here in London today and we might even hit 28 Celsius tomorrow which is very impressive for April! I don't mind warm weather as long as it's not too warm. 22-26 Celsius is my ideal temperature range. It starts to get uncomfortable for me if it gets much above 28 Celsius or so. You often see a rise in humidity too which increases the risk of thunderstorms and that's a big source of anxiety for me as I have major sensory issues with storms.
Trogluddite
Veteran


Joined: 2 Feb 2016
Age: 48
Gender: Male
Posts: 3,024
Location: Yorkshire, UK
Just right for me today, about 15-16 C with a pleasant breeze; first shorts and T-shirt day of the year. I'm glad that I live high up near the edge of the moors; I find that it makes warm, sunny days much more pleasant - you don't get that stifling "concrete heat island" effect where the air seems to go stagnant, and it's very rare that there isn't at least a gentle breeze.

But I do get where jon85 is coming from, too. When it's a few C warmer than this, or when it gets humid, I flake out completely, especially when it's like that during the night as well as the day. I also struggle with the way that the world gets so much noisier when the weather is nice, and stays noisy later into the day as the evenings get lighter. I end up in a dilemma whether to open the windows to try to cool the room a little, or keep them shut to block out the noise.

And I now have the chimes of the local ice-cream van going relentlessly round and round in my head - I can't tell whether it's actually driving around a few streets away or if I'm just imagining it.

_________________
When you are fighting an invisible monster, first throw a bucket of paint over it.
jon85
Velociraptor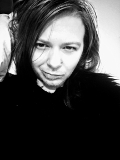 Joined: 28 Apr 2015
Posts: 402
Location: leeds
But i still don't understand how people enjoy it? Do other people not generally feel the nausea, headaches, lethargy and drowsiness?

And if they do, then how does that not stop them from wanting to hide away in a dark cold hole for the entirety of summer?