Page 1 of 1 [ 4 posts ]
Kitty4670
Veteran



Joined: 18 Nov 2014
Gender: Female
Posts: 6,682
Location: California,USA
My power went off for a few minutes. I was going put on my personal hotspot, but I forgot how to turn it on. I haven't used it in years. I hate when it goes out in the summer, it was 100 today.

_________________
You are my shining star that shine so bright that guide me to the light, so keep on rockin', cuz That's Rock and Roll
nick007
Veteran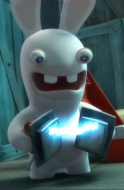 Joined: 4 May 2010
Age: 39
Gender: Male
Posts: 24,919
Location: was Louisiana but now Vermont in the police state called USA
Power outages are one of the many things I hated about living with my parents in south Louisiana. My parents live kinda between two cities or city & town & we were near the end of the power line & the area at the very end of the line was a very low income area where people might have problems being able to pay their electric bills. So we were kinda the lowest priority for our power company. It was common for us to be without power for about two weeks after any major hurricane hit around us even though our area always had less damage than lots of other areas. Hurricanes tended to come around the summer time & the heat & humidity was pretty awful.

We also often had our internet go out during the middle of the night. I would call Xfinity/Comcast & they wouldn't know what the problem was & would want to schedule a tech to come out. Our net would always come back around 5 or 6 in the morning & if the tech appointment was kept, the guy would say that Comcast was doing maintenance that night. Their system really needed to tell them when maintenance was being performed. Never having any record of maintenance till after it was done is a horrible business plan. I am certain that their techs that they schedule to come out will NOT work for free & it's frustrating as hell for the customers to have no clue what is going on.

I barely experienced any power outages since I moved to Vermont. I would bet that the total time our power has been out during the 8 & half years I've been living in Vermont would be no more than a day. I also haven't noticed many internet outages with Xfinity either here. Our power & internet & cable stay on even during extreme blizzards. It's like I am living in a parallel universe since I've moved here & it's mostly in good ways. The difference here is surreal.
kraftiekortie
Veteran


Joined: 4 Feb 2014
Gender: Male
Posts: 79,469
Location: Queens, NYC
nick007
Veteran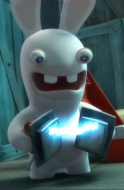 Joined: 4 May 2010
Age: 39
Gender: Male
Posts: 24,919
Location: was Louisiana but now Vermont in the police state called USA
kraftiekortie wrote:
Louisiana is going to get ANOTHER hurricane this weekend.
I heard the center of it hit Houma & we lived near there. Luckily I think it may of reduced to a category 3 when it hit. I got a text from mom yesterday about a day after she sent it. She said they were OK but their cell phone service wasn't working(they switched cell companies about half a year ago so perhaps they woulda had service if they would of stayed with Verizon) & of corse their power was out & they didn't have running water. I'm sure they have plenty of water stocked up as well as gas for the generator to keep their fridge & freezers cold. I didn't get any info about damage done to their house, shed, & property but my dad worked in construction doing carpentry & worked on lots of houses before officially retiring last year(the contractor he worked for a lot cut back & wasn't gonna have much work for him for a while thou dad will still work some) so I'm sure he'll be able to handle any damage or know who to ask to help.
I just got a text from mom. Their cell service just came back & their water came back last night so they were able to shower. They didn't have any damage either.