How is your bedroom set up?
Page 1 of 1 [ 8 posts ]
Zombie369
Blue Jay

Joined: 24 May 2013
Age: 29
Gender: Male
Posts: 84

By set up I mean what kind of objects and decorations do you have around your room? I think that just about everyone tries to set their bedroom up in a way that fits their personality and shows off their interests. So this is a topic to discuss how your bedroom is decorated (you can show pictures too if you like)

My bedroom is set up perfect for me in my opinion. My walls are painted this pretty dark green and blue color (green and blue mixed together has always been my favorite color), and for decorations I have all kinds of odd things I've collected over the years that mean something special to me. For example I have some peacock decorations and a bottle that holds several large peacock feathers like a flower bouquet (peacocks are my favorite type of bird because of their coloring), and I've collected several Asian-themed items such as a fan with a Chinese dragon print sewn in the cloth, a lamp with an Asian-style flower pattern, and a wicker box with a panda eating bamboo printed on the front (which I use to hold several small treasures I've collected like coins, toys, crystals, feathers, keychains, etc). I also have some horror-themed objects displayed in my bedroom (because I'm a big fan of horror too), such as some zombie posters on my walls, a plastic skull on my dresser, and a fake black rose standing in an antique glass bottle that I used as a sort of flower vase. I also have a LOT of sea shells I've collected from my trips to the beach, I only keep the pretty shells with no cracks or holes in them. I have a couple of glass containers filled with shells as well as three huge shells that I bought and are laid out on my dresser. I also have several candles around my room that I've lit a few times whenever the power went out but I try not to use them all up. And I have other little odd things I've collected such as African soapstone eggs with pretty animals painted on them, a few dragon figurines, some small cork lid bottles with seashells, sand dollars, shark teeth, and alligator claws and teeth inside, a wood picture of Hawaii hanging on the wall, and a couple of stuffed toys that were the first prizes I had ever won in my life (one is a stuffed coral snake I won playing a game of whack-a-mole and the other is a stuffed coca cola fox I won from a prize grab machine). I also have shelves in my room filled with DVDs, blu-rays, and PS3 games I've bought.

So yep, that's the kind of stuff I have set up in my bedroom.

nick007
Veteran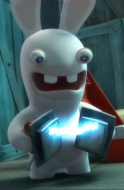 Joined: 4 May 2010
Age: 37
Gender: Male
Posts: 22,616
Location: was Louisiana but now Vermont
I never been into decorating. When I lived with my parents they painted my walls(I have some color-blindness & couldn't care less about which color I do see) & things I had out were furniture they had given me, & my computer stand, TV stand, video-game cart, my chinchilla's cage & other things I used were left out sometimes. I live in an apartment now with my girlfriend & her bedroom is the one we both sleep in because it's bigger. It's all set up for her. My bedroom is pretty small so I don't have room for much. What I do have is a bed, piece of furniture like a dresser for cloths that my chinchilla's cage is on, my computer stand & small stand like somewhat flimsy piece of furniture next to it.

_________________

But I don't want to go among mad people, Alice remarked.
Oh, you can't help that, said the Cat: we're all mad here. I'm mad. You're mad.
How do you know I'm mad? said Alice.
You must be, said the Cat, or you wouldn't have come here.
equestriatola
Veteran


Joined: 13 Aug 2012
Gender: Male
Posts: 105,309
Location: Half of me is in the Washington state, the other Los Angeles.
I am a man who values his things. My sports collection is in my closet, I have a bookshelf on the right of the room; my bed is on the left.
_________________
LIONS-STAMPEDERS-ESKIMOS-ROUGHRIDERS-BLUE BOMBERS-TIGER-CATS-ARGONAUTS-REDBLACKS-ALOUETTES
The Canadian Football League - What We're Made Of
Feel free to talk to me, if you wish.

Every day is a gift- cherish it!
"A true, true friend helps a friend in need."
IdahoRose
Veteran


Joined: 24 Feb 2007
Age: 29
Gender: Female
Posts: 20,886
Location: The Gem State
My room is simple. Most of the walls are bare, except for inside my closet, which has my calendar (this year it was a kitschy one featuring pictures of obese cats), pictures of my family members, and contact info for my family and friends. There's also a shoe rack for my many pairs of shoes, sandals and slippers and a small plastic cabinet to store miscellaneous things in.

In the upper left corner of my room is a cabinet where I keep all of my clothes. Beside that is my arts and crafts desk (which is perpetually covered with drawing or sewing supplies strewn about), and about a foot from that is my computer desk, which is always littered with dirty glasses, garbage and any art supplies I don't have room for on my arts and crafts desk.. About two feet away from that is my bed, which has more blankets and pillows as I can cram onto a twin-sized bed because of sensory needs.

That about covers it, I think.
Descartes
Veteran


Joined: 8 Apr 2008
Age: 28
Gender: Male
Posts: 6,154
Location: Arlington, Texas
My room is extraordinarily messy. I've got old books, school supplies, papers, you name it, scattered about in my room. I dread moving out, because then I'll have to clean it all away, and there's just too much.



Other than that, I have my laptop sitting atop a bureau, which has a Japanese lantern hanging above it and a few other East Asian things, such as a fan on the wall, a round clock with Chinese symbols, and a broken geisha doll. There's also a calendar of Mucha paintings.

Above my bed is a bulletin board with things such as schedules pinned up, and beside that is a dream catcher, which is just for decoration - I'm sorry to say it does not work.



Across from my bed is a dresser, with various collectibles on top such as glass Disney cups, and some of those Disney Masterpiece happy meal toys from the '90s.

_________________
What fresh hell is this?
MONKEY
Veteran


Joined: 3 Jan 2009
Age: 26
Gender: Female
Posts: 9,896
Location: Stoke, England (sometimes :P)
I've got a cluttered and highly decorated room to house my collections. I have two shelving units, a double bed, lots of posters and art prints, a rug, a desktop computer, boxes full off collections that won't fit on shelves, some dangly ornaments like mobiles. When my room is freshly tidied it looks reslly nice and well decorated but it's usually a horrid mess.


_________________
What film do atheists watch on Christmas?
Coincidence on 34th street.
richardbenson
Xfractor Card #351


Joined: 30 Oct 2006
Gender: Male
Posts: 15,103
Location: Leave only a footprint behind
OddFiction
Veteran


Joined: 9 Aug 2010
Age: 43
Gender: Male
Posts: 1,090
Location: Ontario, Canada
With too many chinchilla cages.
Bed shoved off to one side.
My "corner" in the living room has all my "active" stuff.
An old oil painting that has always been in my life.
Computer.
Shelves with my CDs.
DEEP bookcase where I can stash my "board games in progress"
Boxes of old papers, that I need to and always intend to go through.
And my model elephant figurine collections.
At least some of them. There's a cat here now, so the majority went into a storage trunk on top of my fridge.