Anyone else afraid of their own body?
Page 1 of 1 [ 6 posts ]
lostonearth35
Veteran


Joined: 5 Jan 2010
Age: 45
Gender: Female
Posts: 9,429
Location: In a cuckoo clock
I don't just hate my own body. I'm afraid of it. I feel like it actually loves to torture me and cause me misery and suffering. In my teen and early adult years I feared my own body mainly due to emetophobia. Now I fear it because of getting older and losing more and more control over it, and worrying about ending up in a home when I can't take care of myself anymore or when my parents are gone. I feel like my brains especially loves to torture me. It won't stop telling me how everyone in the whole world hates autistic people and wishes we were normal, or dead. It won't let me tell my mother about my feelings today, even though I admitted to her I was feeling depressed, and didn't even feel like going out for supper like we usually do, although the heat we're might also have something to do with that.

I can't sleep at night. Actually it's because I hate it, and then I sleep in late and I'm lucky to be up before noon, and when I do wake up I feel much worse than I when went to bed. But just the thought of trying to go to bed earlier makes me very anxious and uneasy, and then I dread it even more.

Also my parents and I haven't heard from my brother since he traveled to New York at the beginning of August, so naturally my brain is telling me it must be because must he's dead.



y-pod
Veteran


Joined: 16 Apr 2010
Age: 47
Gender: Female
Posts: 1,328
Location: Canada
I can't say that I feel the same way. Although I can't sleep at night either. I totally relate about the going to bed thing. I hate trying to fall asleep, it's both boring and stressful. I try to watch youtube videos until I fall asleep. Getting up early stress me out as well. I try to make my appointments as late as possible. Would it be possible for you to keep busy? If your mind is busy then you won't have all these worries. I know taking pills might ease your worries but I think they have too many side effects.

Oh and I just want to say most people have all sorts of fears and worries like yours. It's not abnormal. Relax a bit and do some activities. From my experience, doing something about a worry is the best way to relieve it. I used to be terrified about death. After going to many funerals I can cope with the fear much better. After dealing with my dad's death I'm not particularly afraid any more. And no I'm atheist so it's not like I expect to see him again. Everything has a beginning and an end. It's just natural. You just live as best as you can with the time you have. And everyone in the world does not hate autistic people, they're too busy worrying about themselves to think about you much.

About your brother, why don't your contact him? It's not nice for him to ignore you guys for so long.

I apologize if I seem a bit blunt. Tact is not my forte. I used to think the best way to solve a problem is to ask/deal with it head on. After taking classes in communications and relations I understood that people are all different, and it might be best to be cautious and diplomatic

.

_________________
AQ score: 44
Aspie mom to two autistic sons (17 & 15 )
lvpin
Sea Gull

Joined: 26 Oct 2018
Gender: Female
Posts: 201

My brain most definitely has a grudge with me, making me live in fear nearly all the time. When I'm outside it says someone is going to attack me and when I'm indoors it makes me doubt everything and then those doubts. It makes me believe some weird things.

In terms of other parts of my body, they cause me anxiety to look at. I have even cried because of it once. So yes, I am scared of my body, especially my brain which is sneaky in how it works against me. At least another part is simultaneously trying to help me get better.
kraftiekortie
Veteran


Joined: 4 Feb 2014
Gender: Male
Posts: 64,861
Location: Queens, NYC
Edna3362
Veteran



Joined: 29 Oct 2011
Gender: Female
Posts: 4,777
Location: South East Asia
Not afraid nor hate it.
More like annoyed at it because it's demanding.
And it 'screams' too loudly that it's eating up my energy and processing capacity, muffling things that mattered more.

There's just had to be a way to bypass what your body and brain is telling you than react on it...
Always knew there's a way. I found several, and committing to one that I've finally 'remembered' and finally progress again. I won't ever let myself 'forget' like several times already in the past.

_________________
Gained Number Post Count (1).
Lose Time (n).
Peta
Snowy Owl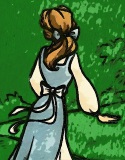 Joined: 31 Aug 2019
Age: 26
Gender: Female
Posts: 128
Location: Pixie Hollow