I hate the phrase "classic" autism!
Page 1 of 1 [ 6 posts ]
lostonearth35
Veteran


Joined: 5 Jan 2010
Age: 45
Gender: Female
Posts: 9,327
Location: In a cuckoo clock
Classic is supposed to mean something that has been around a long time and is still beloved today, like classic cartoons and classic rock music. But "classic" autism is anything but beloved by society and conjures up stereotypes of severely mentally defective people rocking in place while drooling on themselves. It should be just called autism and that's it.
Jute
Velociraptor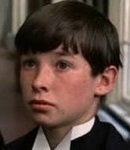 Joined: 11 Sep 2016
Gender: Male
Posts: 400

Nowadays it is just called "autism," as is what was once called Asperger Syndrome. They're both simply parts of the autistic spectrum.

The word Classic has a number of definitions, one of which is "very typical of its kind." It is in this context that it was used in the term classic autism.
_________________
Gamsediog biptol ap simdeg Bimog, toto absolimoth dep nimtec gwarg. Am in litipol wedi memsodth tobetreg bim nib.

Somewhere completely different:
Autism Social Forum
I am no longer active on this forum, I've quit.
Pieplup
Veteran


Joined: 15 Dec 2015
Age: 16
Gender: Male
Posts: 1,805
Location: Sinnoh
I think all the labels separating Autistics are pointless, High/Low Functioning. Asperger's Classic Autism. PDD-nos. It's all pointless.
_________________
Ψ
-----------------------------------------------------------------------------------------------------------------------------------------------------------
Ψ
Pieplup's Art. My YouTube Channel. You can call me pieplup or pie.
If you can't see my bright blue text you can highlight it.

Special Interests: Pokémon, and Autism.
Professionally Diagnosed: with PDD-NOS, A.D.H.D., Dysgraphia, and Social Phobia.
Note: i'm not as active anymore feel free to pm me if you want to talk to me. I come on here from time to time with a spurt of activity mainly due to social isolation.
Ψ
-----------------------------------------------------------------------------------------------------------------------------------------------------------
Ψ
EzraS
Veteran


Joined: 24 Sep 2013
Gender: Male
Posts: 23,606
Location: Twin Peaks
Me and another member say we are classic autism. And I do relate more to what that member deals and struggles with more than with most others here. I think therefore there is a certain difference. Neither one of us could ever pass for "NT". We don't have to debate about letting someone know we have autism. It's pretty damn obvious to anyone.
kraftiekortie
Veteran


Joined: 4 Feb 2014
Gender: Male
Posts: 63,908
Location: Queens, NYC
"Classic autism," in a nutshell, is the conception of the totality of autism before the DSM IV came out.

It's "Autistic Disorder" and "Childhood Disintegrative Disorder" under the DSM IV.

It's the autism, basically, which was researched by Leo Kanner, and his conception/interpretation of the symptoms of various people whom he researched and treated.

He presented a paper on his findings in 1942. This put "autism" on the map, so to speak.
naturalplastic
Veteran



Joined: 26 Aug 2010
Age: 64
Gender: Male
Posts: 21,697
Location: temperate zone
Well...

Its the work done by the researcher that is being labeled "classic". Not the disorder.

In fact "classic autism" is sometimes called "Kanner Type autism".

What Krafty said: when autism was first discovered and categorized by Kanner in the Fifties it was just the hard core type of autism. Not the large spectrum that autism is conceived of being today, and therefor the label "autism" did not include the larger spectrum of people that it includes today.

That type of autism was (more or less) the same thing that would later be called "low functioning autism", and now its called "type three autism".

But I agree that it does sound kinda funny to use the phrase "classic autism" instead just using the more modern labels for the thing ( like "type 3 autism"). It does make it sound like youre nostalgic for a golden oldy type of disorder (as opposed to having the new fangled disorders that the kids listen these days, by cracky!).