Does Hypnosis really work to change Aspergers?
Page 1 of 1 [ 5 posts ]
MannyBoo
Veteran



Joined: 2 Mar 2013
Gender: Male
Posts: 1,968
Location: Hyperspace
Sweetleaf
Veteran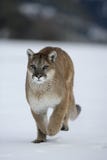 Joined: 6 Jan 2011
Gender: Female
Posts: 30,460
Location: Somewhere in Colorado
It seems like its more saying, it can be helpful for anxiety people with aspergers experience...though not everyone on the spectrum has co-morbid anxiety. Either way I do not think I'd find such a thing helpful, I'd be uncomfortable giving someone that much power over my mind......that is why I was reluctant to try EMDR therapy for PTSD, but its not quite as invasive as I thought.

_________________
Tell me lies tell me sweet little lies, tell me lies.
andrethemoogle
Veteran


Joined: 6 Sep 2013
Gender: Male
Posts: 1,274
Location: Sol System
felinesaresuperior
Veteran



Joined: 24 Jul 2011
Gender: Female
Posts: 1,051
Location: israel
If it would help with anxiety and insomnia and stomach aches, I'd take it. I dont think hypnosis is dangerous. It's more like a super focused state, a trance, like when you lose yourself focusing on something. nothing wrong with that.
B19
Forum Moderator



Joined: 11 Jan 2013
Gender: Female
Posts: 9,403
Location: New Zealand
It can't change the hardware, but for some it could possibly modify the software - depending on the skill and experience of the clinical hypnotherapist (there are clinical psychologists who use this modality, for issues like extreme exam anxiety). It does appear to help some, though there is no way of knowing in advance which subjects will find it useful and which will find it useless. Hypnosis is not just bunkum - there are a lot of reputable studies on its clinical potentials. In psychology there is a term called "bilocation" in which consciousness operates in two different places/forms at once. For example, you may find that you have driven your car safely without any conscious awareness for a distance, yet there has been something that is conscious of your external actions in one level of your mind, and another level which is unaware of driving and focused on completely different things - different parts of the mind are bilocated in unrelated tasks, each with no conscious awareness of the other. Many drivers have had this curious experience (I have had it).

There are different levels of consciousness and for some people, hypnosis can access the level just below waking awareness and that level seems to be a storage place of self-harming beliefs, such as "I am useless" "I am worthless" "I will always fail" - which do influence conscious behaviour in adverse ways. Some people (though not many percentage wise) are skilled at self-hypnosis and can modify these harmful beliefs themselves - often the induction phase of the self-hypnotics is deep tissue relaxation which seems to provide some kind of gateway; then CDs can be used as a source of positive suggestions to replace the negative programming. It does seem to work for some people. It may (?) have greater potential for a larger number of people if they were taught these skills and how to use them, however that is just a speculation.