Page 1 of 1 [ 8 posts ]
RandomNickname
Raven


Joined: 15 Sep 2011
Age: 29
Gender: Male
Posts: 120

btbnnyr
Veteran


Joined: 18 May 2011
Gender: Female
Posts: 7,359
Location: Lost Angleles Carmen Santiago
Tuttle
Veteran



Joined: 26 Mar 2006
Gender: Female
Posts: 3,088
Location: Massachusetts
Christopherwillson
Veteran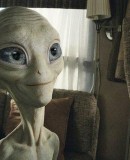 Joined: 15 Sep 2011
Age: 26
Gender: Male
Posts: 539

i don't have lots of routines but i have 3-4 pairs of joggings that i switch up every week(i wear the same all week) and i eat the same breakfast every morning for a year now, at monday i watch bones and and every night a watch the recordings of things i was interested in on tv because i can't learn from it when there are people around me.

_________________
Who's to say I can't live forever? Jack Sparrow

Aspie score: 182-200

Don't know what to say.
Ellytoad
Velociraptor


Joined: 18 Apr 2011
Age: 35
Gender: Female
Posts: 424

Kaelynn
Deinonychus



Joined: 23 Jun 2011
Age: 24
Gender: Female
Posts: 390
Location: My Own World
Normal week day for me:
7:00 am wake up
7:30am get dressed and fix hair
8:00 am go to school (its a school for autism and we do the same thing every day)
8:30 am gym class
9:00 am to 10:30 am do school work
10:35 am go outside and play (Im in high school but we stil get to go out and play)
11:00 am snack
11:15 am school work
12:pm lunch
12:45 pm school work
1:30 pm afternoon break
2:00 pm school work
3:00 pm go home
3:00 play with the dog
5: 30 pm dinner
6:00 pm play outside
9:00 pm make lunch for the next day
10:pm shower
11:00 pm go to bed
amd do it all over again the next day!

Ganondox
Veteran


Joined: 7 Oct 2011
Age: 24
Gender: Male
Posts: 5,744
Location: USA
I rotate my underwear and pajamas every two days, and on the first day I wear a robe.

I get up at five on most school days, then brush my teeth, put on deodorant, and pee after I manage to drag myself out of bed, then after that I get dressed, then I go down stairs and make myself breakfast, which is usually a banana or simple sandwich such as nutella sandwich as I prefer soft foods. Then I go on the coach and sleep until 6:30, where I wake up for seminary, during which I'm half-asleep at the beginning, but I'm aware of everything and absorb it all, and respond when needed. I go to school at around 7:45 and arrive at around 8:55. At break at 11:00 I get myself a salgado, a type of brazillian food, for lunch, as 12:50 is way to long to wait to eat again, and salgados are the cheapest food availible. I try to avoid having the same salgado twice in a single week. Brake lasts for 20 minutes, during which I using just listen to peoples conversations, unless someone decides to talk to me directly, or I have something important to do during break. At 12:50 its lunch, where I just get the free fruit juice, which is now always some sort of tropical fruit such as goiba, caju, and other stuff none of you guys have probably heard of, then I set down with the international guys, or sometimes the international girls, until I get called away to a meeting as it seems there is a meeting every lunch because I'm involved in way too many clubs and student government stuff (Monday is usually open, and I think I often spent about 15 or so minutes checking over this kid whose in Precalcs hw and explaining what he did wrong if he made any mistakes, but now it looks like there's going to be lunches with people interested in drama with the drama teacher every monday, and so far its been hilarious, fun, and otherwise awesome, Tuesday is service learning which I accidentally got pulled into when I was trying to start a project with the school for a local orphanage, Wednesday is Student Council meetings, and now I'm seriously regretting running for Secretary, as it turns out I have no real power so I can't really improve the school like I wanted to, the meetings are every week and the schools worst teacher presides over them, they usually last until the end of lunch and some how people decided to vote for me over the other person running when I probably the worst possible secretary, Thursday is MUN meetings, which I really only go to so I can get the trip to a five star resort in March for the Brazil conference as I'm too shy and unprepared to actually engage in the debates, which are usually mildly entertaining, but I'm annoyed that after it starts it takes up the rest of lunch, and there is usually a class meeting that takes up the middle half/third of lunch on Fridays), and if there is no meeting lunch usually consisits of everyone looking for each other else, then breaking into smaller groups, and then looking for each other again (the social structure in my grade is weird, but the people in my grade at this school are probably the friendliest group I've met) as everyone just gets bored, and eventually everyone either ends up going to the computer lab until they get bored there, or they end the boys end up playing futsal (its like soccer, but with slightly different rules) , and I either try to join them or ditch them for the girls, who seem to think I'm the most adorable thing in existence, but I always feel awkward when I'm with them, even though I often enjoy there conversations a lot better than the perverted talk of the boys (except when the girls are talking about boys or something like that) and the general dick drawing on eachother that boys are always doing. Afterschool I go home, and I really need to create a routine for that, as I need to figure out how to finish my hw and practice piano before its really late, and without a habitual routine I find it hard to start homework and piano and finish it (its midnight now and I supposed to be doing hw now). I eat dinner at around 6:30 with my family, and sometime after that I take a shower. After I finish everything I read 5 chapters of scriptures, listen to some pony music vids, then go to sleep. Now the sleep deprivation and lack of productivity is making me depressed and driving me crazy, so I really need work something out before I snap. I haven't had meltdown in years and I want to keep it that way. Sorry for the huge textwall that has way to much unnecessary information.
IdahoRose
Veteran


Joined: 24 Feb 2007
Age: 30
Gender: Female
Posts: 19,801
Location: The Gem State
Anywhere from 8 AM (earliest) to 11 AM (latest): Wake up
- Make/eat breakfast, chat with whoever is around
- Get on the computer and check Cracked for interesting articles, WrongPlanet for interesting posts, and Google News for news related to special interests
- Continue to browse internet if no one is home; if someone is home, then go outside to run
- Alternate between using the Internet, watching movies/TV, drawing, and running
Anywhere from 2 PM to 4 PM: Lunch
Anywhere from 2:30 PM to 3:30 PM - Mom comes home from work (if she has work that day and it's an early day), brother comes home from school
4 PM: Take medication
- Continue to alternate between using the Internet, watching movies/TV, drawing, and running
7:30 PM Mom comes home (if she has work that day and it's a late day), Dad comes home
7:30 PM - 7:45 PM - Have dinner with family
8 PM - Watch TV with family (if it's a show I don't mind, otherwise get back on the Internet)
Anywhere from 8:30 PM to 10 PM: say goodnight to family
- Get back on the Internet, draw, and/or write in diary
- Take a shower at some point
11 PM - 1 AM: Take medication, lie in bed and either watch TV, talk to myself or listen to audiobooks