Short Essay: We're Just Like Mega Man
Page 1 of 1 [ 12 posts ]
NeantHumain
Veteran


Joined: 24 Jun 2004
Age: 39
Gender: Male
Posts: 5,119
Location: St. Louis, Missouri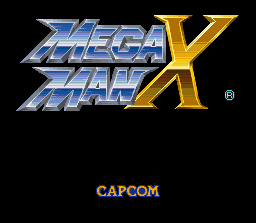 If you think about it, it really starts making sense. We aspies are just like Mega Man! In 1987 Capcom released a plucky little android onto the video game scene and called him Rock; later, in the United States, his name was Mega Man. Mega Man did battle with an array of foes like Cut Man, Bomb Man, and Ice Man; and when he defeated a one of them, he developed a new skill. This set the standard for all Mega Man games to follow. Mega Man's life story and abilities, however, have much in common with Asperger's syndrome.

Mega Man is powerful.

Mega Man may be different from the human beings around him, but he is a force to be reckoned with. With his encyclopedic knowledge of fireballs, wind tunnels, laser beams, and an assortment of other attacks, Mega Man can put a tough foe, even Sigma, in a precarious position. We aspies have our own encyclopedic knowledge. Our truths, our facts, our skill are our strength. With our knowledge, we can deflect the snares of the splayground bully—or the workplace bully. Letting a bully devalue an aspie's knowledge and focus is like a maverick just talking Mega Man out of using his X Buster; it is a a great pity.

Mega Man lives in his own world.

Mega Man is not like the beings around him: He is machine; they are human. Cognizant of his difference, he does his own thing, not trying to adapt to nebulous norms of the humans. Instead he adopts a mission: to rid the world of the menace of Dr. Wily or Sigma and their maverick robots. He occasionally does socialize—with androids like him: Roll, Proto Man, and Zero. Aspies too are happiest and healthiest when they are pursuing their own goals and not goosestepping to some convention that dictates insipid conversations about fashion and music videos. Some speculate that Albert Einstein had autism, and he was happiest musing about physics.

Mega Man is an all-around good guy.

Mega Man does not hurt the innocent; in fact, his goal is to save the world. He does not lie or even tell so-called white lies. He can be counted on to do everything he possibly can to rescue someone in the clutches of an evil villain. Basically, he is free of the stain of NT pettiness and indifferent cruelty that is so common these days. Like us aspies, he is what he is, and he feels no need to masquerade around as something else. We aspies are, like Mega Man, at our best when we trust our instincts about what we know is right; like X, we do not feel the need to be popular or wealthy. This puts us in closer touch with those old philosophic virtues of truth, knowledge, justice, and mercy.

Mega Man is the quintessential video game aspie. His honesty, kindness, focus on pursuing his goals, knowledge, and strength make him a true kindred spirit. It can even be speculated that Mega Man is not a robot at all but a genuine aspie whose quirkiness Capcom chose to explain with a backstory of him being a robot. If this is the case, we should not be too harsh; Capcom presented Asperger's in the best way it knew.

That is all for now, you Mega Men and Mega Women.

sigholdaccountlost
Veteran


Joined: 10 Jul 2006
Age: 28
Gender: Female
Posts: 2,740

cruimh_shionnachain
Veteran


Joined: 22 Aug 2006
Gender: Male
Posts: 1,011
Location: Looking for the ubermensch
Funny how it is when NTs' describe their ideal person, it always comes out sounding quite like a typical Aspie. Ironic how they shun us in real life. Perhaps if we could fly...

_________________
I'm like an opening band for the sun.
-Pearl Jam

Apathy is not a vice, it is a relieving and downright enjoyable life-choice.
NeantHumain
Veteran


Joined: 24 Jun 2004
Age: 39
Gender: Male
Posts: 5,119
Location: St. Louis, Missouri
Steve_Cory
Veteran


Joined: 27 Oct 2005
Gender: Male
Posts: 556

Jordan
Emu Egg


Joined: 17 Oct 2006
Gender: Male
Posts: 3
Location: The Buckeye State
cyrus1874
Raven


Joined: 4 May 2006
Gender: Male
Posts: 115
Location: Edmonton, Canada
PlatypusMan
Snowy Owl


Joined: 16 Jan 2006
Gender: Male
Posts: 167

Absolutley brilliant.

On a slightly related note, anyone know if Capcom is finally getting around to making Mega Man X9 yet?

_________________
"...whenever any Form of Government becomes destructive of these ends, it is the Right of the People to alter or to abolish it, and to institute new Government..."~Declaration of Indepencence
Crosser
Snowy Owl


Joined: 11 Oct 2006
Gender: Male
Posts: 140
Location: where the trees grow
Aspie_Chav
Veteran


Joined: 6 Feb 2006
Age: 46
Gender: Male
Posts: 3,060
Location: Croydon
SamuraiSaxen
Veteran


Joined: 11 Sep 2006
Age: 32
Gender: Female
Posts: 3,503
Location: Mexico
violet_yoshi
Veteran


Joined: 15 Aug 2004
Age: 37
Gender: Female
Posts: 1,385

I think what you said about Mega Man, could be said for alot of video game heros/heroines. I think the people who make the video games, researched into what their consumers want. What they came up with is that alot of gamers probaly have something of a Aspie mindset, even if they are more NT and like to play those multiplayer games with their friends. So they figured, if we're going to have a character being a hero/heroine, we probaly should design them to be like our gamers.

Also, there is the theory that Japan has a society that is sort of Aspie-functioning in general. It's like, I don't think it's there are alot of Japanese people who are Aspie, but that their culture focuses more on what would be considered Aspie things. Like doing good at schoolwork, and alot of humour about being put into embarassing or confusing situations, and not knowing quite how to react. In general, Chibi humour. So most of the games from them, that are imported to the U.K., America, and elsewhere, have that cultural feel to it. I'm pretty sure Mega Man was originated as a character in Japan right?

About Mega Man/Mega Women being portrayed as robots. I think this has less to do with it being a representation of Aspies, as much that Japan has had a fascination with robots for a very long time. Think like the older B-Movieish films, from around the time Godzilla was popular. Perspective future technologies have been something considered in Anime alot. In fact, I was watching Rainbow Brite which mostly was animated by Japanese artists. In the beginning where Wisp, (Rainbow Brite, before she's actually Rainbow Brite) is in the darklands, you'll see the flowers bloom and have hidden cameras watching Wisp and Twink. Very much like the metropolis areas in Sonic games. Actually, it's rather interesting that Rainbow Brite was created by Japanese artists. It might be one of the earliest popular children's Animes in America. The concept was created by a French guy though. I guess that explains all the wacky outfits from Rainbow Brite.

_________________
"Sprinkle, sprinkle, little bar, what I wonder is a cat" - Cheese from Foster's Home for Imaginary Friends