AS people = Beta males/females?
Erwin
Snowy Owl



Joined: 19 Feb 2014
Gender: Male
Posts: 161

qawer wrote:
I do not intend to offend anyone with this post.

But is it true that all people with Aspergers Syndrome, without exception, are "beta"-males/females in the social hierarchy/dating scene (because of being social outcasts/having pervasive developmental disorders)?

Meaning we are basically considered to lie at the bottom of society, being what you may call failures.


I am only trying to get a grip of how "the average social person" sees us in that regard?
I'm treated as an alpha male and see you the same as anyone. Really, having an understanding of psychology as I do, I could easily say aspergers doesn't even exist. Your problems are the same as of those who should be normal. You totally behave the same way.
androbot2084
Veteran



Joined: 23 Mar 2011
Age: 58
Gender: Male
Posts: 3,497

Verdandi
Veteran


Joined: 7 Dec 2010
Age: 50
Gender: Female
Posts: 12,587
Location: University of California Sunnydale (fictional location - Real location Olympia, WA)
em_tsuj
Veteran



Joined: 25 Mar 2011
Age: 35
Gender: Male
Posts: 1,786

Fern wrote:
Alphas and betas aside for a moment, it helps me to think of society in terms that help us understand social behaviors among other species.
I consider relationships to be a form of social cooperative behavior, defined as an organism's tendency to do something that benefits another to some (varying degree of) cost to themselves. In a general sense, interpersonal interactions can be considered cooperative or not. Two major ways these seemingly detrimental behaviors can evolve due to selection in a species are: 1. kinship, and 2. reciprocal altruism. Number 1 explains why your parents, aunts, uncles, sisters, brothers give you a lot of support no matter how demanding you were a kid (because you pass on their genes essentially). However number 2 is basically a tit-for-tat situation. If you give person "A" you just met a slice of your pizza one day at work, then later that week person A will offer you some m&ms. If that doesn't happen, say, if person A instead continues to take pizza from you but never shares any food or even polite conversation with you, then you would be understandably upset, and probably will want to giver some kind of punishment, such as not ask this person to hang out in the future, or demanding to be reimbursed for the lunches they've been mooching etc.
Even among wild wolf packs these things are true. It's been shown in African wild dogs that when you see an alpha treating a beta in a way that is not in any way mutually beneficial to the beta, the beta is essentially "only putting up with it" because they are typically a close relative (
Girman et al., 1997
).
So basically, I doubt even dogs would put up with unrelated folks being jerks.
There are cooperative people out there and there are cheaters who want to play the system to their own individual benefit (there always will be). Don't let those people get you down, because they get everyone down, NT, AS, you name it. People on the spectrum may not be the most smooth, but we can follow the rules of social cooperation the same as anyone else, perhaps better, since it may be easier for folks like us to objectively examine the situation, where as so many NTs I know are stumbling blindly based on following gut instincts.
As Verdandi suggested, just make sure you treat each other with the same kindness, and you can make relationships with people that treat you as an equal.
Hope that helps.
I consider this perhaps the most well thought out response to the original post. You can form alliances with people by doing favors, giving them compliments, giving them attention, taking their side in conflicts, etc. It is about reciprocity. The socially-astute person will form a strategy of gaining as many allies as possible.
There are also certain things that create ill-will. If you arrogantly dismiss someone's beliefs, their contributions, their emotions, what they view as important, you will create enemies. If you fail to acknowledge someone (not being friendly) you create ill-will. If you fail to back someone up in a conflict, you create ill-will. If you reject group membership or fail to follow the customs of the group, you create ill-will.
Basically, your behaviors determine how well people like you and how willing they are to look past your idiosyncrasies. The truth is that everyone has failings, whether they are NT, aspie, or something else. Tolerance is given as long as you avoid certain social booby traps and make the effort to maintain good relations with others.
I do not believe that there is a fixed assignment for an individual. Your rank varies depending on the group and the rules the group follows for conferring rank. For example, you can be a low-ranking sibling, have a high rank at your work, and not really have a fixed rank with your friends. In society, we are so anonymous that I find it hard to use a ranking system. Nobody cares about you in society except your family, close friends, and people you interact with on a daily basis (like at work).
So my answer to the question is no. Your rank does not depend upon your diagnosis of AS. It depends on the composition of the group. I am high ranking in a lot of groups, and I hate it. In other areas of my life, I am low ranking (unemployed, poor, live with parents, young, ethnic minority, etc.). For pure survival I play the game of alliance-building and politics because I hate being alienated for bucking the system. In my private life though, I prefer to be alone and to be left alone.
I find nothing wrong with being a "beta". In fact, I prefer it. I've been put on a pedestal all my life for being so smart academically. That's too much pressure. It's also very alienating. And it invites jealousy. Beta's get taken care of because people have compassion. Also, there are a hell of a lot more betas than alphas, so we take care of each other, knowing that alone we are weak, but with friends we can make it. Embrace being a beta.
Also remember a key facet of evolutionary theory is diversity. For every trait (including preferences in a partner), there exists a wide variety. This diversity means that there is somebody out there who wants what you have. Try to find the people who like what you have and also have what you like.
Last edited by em_tsuj on 15 Mar 2014, 1:05 pm, edited 1 time in total.
Adamantium
Forum Moderator


Joined: 6 Feb 2013
Age: 1019
Gender: Female
Posts: 5,998
Location: Erehwon
Verdandi wrote:
I don't think there is any such thing as "alphas" or "betas" and I think that focusing on such notions is misleading and likely to end up nowhere good.
Yes.
Oversimplification of the issues that are probably being crudely indicated by these terms is not helpful in any way.
AngelRho
Veteran



Joined: 4 Jan 2008
Age: 41
Gender: Male
Posts: 7,738
Location: The Landmass between N.O. and Mobile
Verdandi wrote:
There's no such thing as alphas and betas.
I think it's entirely in the mind. People will argue that this is "well documented in the animal kingdom," the logic being animals are alpha/beta, humans are animals, therefore humans are alpha/beta. The problem with that is humans aren't "mere animals," and alpha/beta traits aren't even consistent across the animal kingdom. So I tend to reject the whole alpha/beta premise from the outset.
Now, I do think that SOME people tend to be dominant, and SOME people tend to be submissive. I'm not really a naturally dominant person. But I did once go up against a pretty extreme machismo alpha male type. He started out threatening to kill me. It didn't help that his gf was cheating on him with me. I don't really have that high a regard for my own life, so go ahead and kill me. lol That means you spend the rest of your life in prison, and you WON'T get your gf back. I win either way. Because you are a rapist and abuser and she doesn't have to put up with any more of your CRAP. So, yeah, go ahead and give it your best shot!
Well, the only reason I backed off is I was assured everything would be ok once everyone went back to their respective corners and let cooler heads prevail. This just changed the game from a physical fight to a battle of whits. Not that I'm all that bright, but I can stay in control of my own mind and emotions. Not only that, but it gave me time to logically demonstrate that she COULD get away from him. He ended up going to jail for a few hours until he somehow got enough bail money. But the whole experience frightened him enough he never came near us again. So by the time I impregnated his ex, it was pretty much a done deal.

That's a whole other story…
Anyway…point being IF, and I stress
IF
there are such things as alphas/betas, exactly how do you define that, first of all; and second, exactly to what extent does it even matter? Most of the time, if I'm being honest, I'd have to say I'm pretty much a beta by most standards. But at times in my life I've also been fairly proactive and even aggressive in pursuing women I was attracted to on one level or another. Four women I slept with were virgins--NOT a fact I'm proud of, but it is what it is. Does that make me an alpha? Or is it some combination of that, pure dumb luck, or some instinctive ability to chase inexperienced women most guys don't really notice? If I'm the exception rather than the rule, I'm a pretty huge exception. So if the alpha/beta labels really have any meaning, I'm not convinced they're actually all that relevant.
nomoretears
Sea Gull

Joined: 28 Nov 2014
Gender: Female
Posts: 208

I think people view me as being strong in some areas and weak in others.

Ex.
I was a really good student in school, but I was socially awkward and didn't have a real boyfriend. I was bullied, and I was quite the ugly duckling.

Now I stick to myself mostly. I don't socialize much. I care less and less about what people think as I get older. My family does view me as kind of a loser (still living at home, no car), but hey, I paid off my student loans which makes me better than most. I'm sure people think i'm a loser for not dating/ being married/ not having kids, but they can think what they want.



I think you can make up for social shortcomings by being good at something else, tbh. Find a niche and get good at it. Let your special interests guide the way.

cberg
Veteran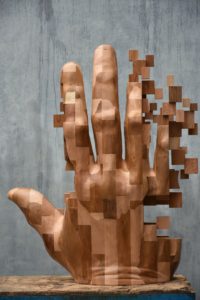 Joined: 31 Dec 2011
Gender: Male
Posts: 10,006
Location: Boulder CO
Yeah, sure; in that beta testing is frequently my profession of choice.
_________________
"Standing on a well-chilled cinder, we see the fading of the suns, and try to recall the vanished brilliance of the origin of the worlds."
-Georges Lemaitre
"I fly through hyperspace, in my green computer interface"
-Gem Tos