For those with meltdowns and women on the spectrum
Page 1 of 1 [ 9 posts ]
I have read the rules and find them a bit gray as to whether I can post this, so mods please feel free to delete if you feel that it is not appropriate. I am writing about a book I wrote, but it is specifically about Asperger's and surviving and thriving with the diagnosis and is not a multiple post.

Recently, I published a book for women on the spectrum. It is part autobiography, the story of my growing up in the deep south as an undiagnosed aspie, but largely it is a book on the differences between the sexes on the spectrum and a survival guide for female aspies. I feel that it could provide great value to the community. I also have a guide to dealing with meltdowns.

I feel like females are very underrepresented when it comes to literature on Asperger Syndrome, which is what prompted me to write the book. I am offering it for free until March 5 in the hopes that some users here will see benefit from it and perhaps even provide feedback for future books that I intend to write.

To get the book for free, simply enter coupon code TT78V for the title Aspies Alone Together: A Survival Guide for Women Living with Asperger Syndrome at https://www.smashwords.com/profile/view/ElaineWrites. If it helps you, or if you have any advice or things you would like to see me address, I would love to know. If you really like it, you can leave a review on Amazon.

Please consider allowing this post to stay. I am not selling the book, but rather giving it to the WP community in the hopes that it helps even one woman here. Either way, thank you for your time.

Elaine
Last edited by trinityjade05446 on 28 Feb 2014, 5:18 am, edited 1 time in total.
LtlPinkCoupe
Veteran


Joined: 7 Dec 2011
Age: 28
Gender: Female
Posts: 2,044
Location: In my room, where it's safe
DevilKisses
Veteran


Joined: 3 Jul 2010
Age: 23
Gender: Female
Posts: 3,067
Location: Canada
I read a little bit of your book. I couldn't really relate to it. That's okay because I suspect that I'm not autistic. I think ADHD is a better fit for me. I just got diagnosed with autism as a kid because of services.

_________________
Your neurodiverse (Aspie) score: 82 of 200
Your neurotypical (non-autistic) score: 124 of 200
You are very likely neurotypical
cberg
Veteran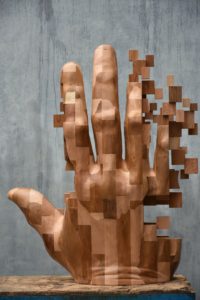 Joined: 31 Dec 2011
Gender: Male
Posts: 10,606
Location: Boulder CO
I'm curious, do you have anything you'd like to know about or relate to the male portion of your audience? I ask because internet reading is my favorite kind

and I guess I could learn some things completely outside my repertoire.
_________________
"Standing on a well-chilled cinder, we see the fading of the suns, and try to recall the vanished brilliance of the origin of the worlds."
-Georges Lemaitre
"I fly through hyperspace, in my green computer interface"
-Gem Tos

I'd like to know a lot about the male portion of my audience. How do you differ from females in terms of AS in your opinion. I know what life is like for me, what is it like for you? My future books will be for both genders and will cover topics like finding the right professionals, marriage, parenting, and more. There is much I would like to know, but it is 3AM and words elude me. Feel free to share anything and everything you think might be relevant. I am an avid reader and, more to the point, an avid learner. If you read my book, how is life with AS different for you and how was it different in the way you were raised. Anything you want to teach, I want to learn.

Best,
Elaine
BirdInFlight
Veteran


Joined: 8 Jun 2013
Age: 58
Gender: Female
Posts: 4,501
Location: If not here, then where?
Thank you so much Elaine; I've just downloaded your book, read the first few pages, and already relate to what you're saying, including the experience of your aha moment that came via another book in which it seemed like you were "reading about yourself." I had that experience too as an adult.

I look forward to reading the rest and wish you success -- it seems very relatable so far.

.
iammaz
Sea Gull


Joined: 6 Apr 2012
Age: 34
Gender: Male
Posts: 248

Thank you all for the replies and encouragement. I would be glad to keep you posted on future books as long as it is okay with the mods here to do so. I am glad people can relate to the book. It was scary for me to share it here, because the autobiography is really just baring my soul to all of you and everyone could have reacted poorly, told me I was a bad person for my life choices, any number of things... I tend towards anxiety so a million things went through my mind.

I am rambling. Thank you all and I will keep you posted. If you wouldn't mind doing me a favor, tell me things you would like to see in a book. I know there is a lot out there that hasn't been covered from an Aspie's point of view and I would like to write books specifically for us, by us.

Best,
Elaine