Page 1 of 1 [ 5 posts ]
mamabear87
Emu Egg



Joined: 27 Jun 2014
Gender: Female
Posts: 1

My 15-year-old son, who is dyslexic and has ADHD, has recently been diagnosed with autism. I'm struggling with how to tell him. He knows he learns differently but has always felt out of place. I want to help him embrace his quirkiness and recognize his strengths. How do I tell him without him thinking there is something else "wrong" with him?
AspieUtah
Veteran



Joined: 20 Jun 2014
Age: 57
Gender: Male
Posts: 6,118
Location: Brigham City, Utah
Norny
Veteran


Joined: 31 Dec 2013
Age: 24
Gender: Male
Posts: 1,486

Along with the above post, briefly explain to him all the positives about having autism (but don't say it is 'because of autism', say it is because of him), such as:

+ Fantastic attention to detail
+ Expertise in fields of interest
+ A different and valuable perspective on life

He can learn more about himself, and that will help him feel stronger. Personally I wouldn't celebrate the fact that he has autism, as it may highlight unwanted difference. Adolescence is a time where identity (psychosocial stages) is a mess and individuals do anything to develop self identity. The last thing you would want is for him to feel restricted in terms of identity. He has autism/he is autistic, but his whole person is not 'autism', and that's very important for him to know.

If he ever feels there is something 'wrong' with him, you could easily convince him that there is something 'wrong' with everybody. Every human has their problems, and whether or not they have diagnoses is irrelevant. When I have being told serious things about myself, I feel more comfortable if the person talking to me sounds relaxed and gets directly to the point. I appreciate a lack of lathering.. by which I mean I wouldn't want a great deal of information pasted all over me, as it blows it all out of proportion and makes it sound more intimidating than it really is.

Unfortunately he's likely going to encounter bumps along the road (as everyone does), but ultimately I doubt it will affect him any more so than another individual, provided you're always there for him, which I'm sure you would be. No parent likes to see their child struggling (cliche, I know), but it's going to happen at one stage or another.

If necessary, you could buy him a book about ASDs, as they tend to describe the positives very well. You'll always be his #1 source of support though. =)
_________________
Unapologetically, Norny.

-chronically drunk
nick007
Veteran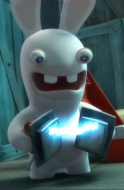 Joined: 4 May 2010
Age: 37
Gender: Male
Posts: 22,758
Location: was Louisiana but now Vermont
I'm also dyslexic & have ADD in addition to being an Aspie. My mom suspected me of being autistic as a toddler but my GP quickly dismissed it. Between 9th & 10th grade I saw a psych to recertify me for accommodations for dyslexia & he told my parents he thought I had Aspergers but wasn't qualified to test. My parents didn't have me tested because they didn't think the diagnoses would change anything with my school accommodations & they didn't tell me anything about Aspergers or autism till I graduated high-school. They didn't tell me a whole lot about it & I didn't think that it was something else that was wrong with me. I thought it might explain some stuff & I researched it alittle & felt it fit but didn't worry about it. Years latter I joined WP after thinking that lots of problems I was having & had could of been related to my Aspergers. Joining WP helped me out alot. I would suggest telling your son alittle about Aspergers & suggest he come here to research it.

_________________

But I don't want to go among mad people, Alice remarked.
Oh, you can't help that, said the Cat: we're all mad here. I'm mad. You're mad.
How do you know I'm mad? said Alice.
You must be, said the Cat, or you wouldn't have come here.
Dillogic
Veteran


Joined: 24 Nov 2011
Age: 38
Gender: Male
Posts: 7,835
Location: Valproate Street and Thorazine Lane
Considering he has already lived with it for a good time, I don't think it really matters how gently or bluntly you go about it.

That's kinda the thing with being born with a disability. You don't really know any different, so it's not as bad as it seems to the person who actually has it as it does to others.