boredome
Veteran


Joined: 20 May 2015
Posts: 1,020
Location: here
I have slow reaction time and I'm uncoordinated. I get the feeling that when I am old enough to drive, it'll be bad.

That being said, I did manage to drive a car for a pretty long way by myself when I was 14. It was the middle of the night and there wasn't anyone on the roads, so that helped a bit. I'm really not sure how I didn't kill myself, it was the middle of winter, the roads were icy and I didn't know what the hell I was doing. But thankfully that turned out relatively all right.

_________________
life is a game
Kimbosqui
Hummingbird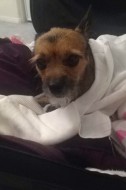 Joined: 15 Aug 2014
Gender: Female
Posts: 19
Location: SoCal
I absolutely love driving, barring heavy traffic and bad drivers. I do get overly upset and obsess over bad driving experiences in my head. I was pretty bad at first and hit things and other cars too many times due to spatial issues or distractions. As I've gotten more experienced though, I've gotten pretty good at avoiding higher speed accidents. All of my accidents so far have been slow moving. I tend to drive fast and am more focused on driving at higher speeds, so it's actually safer for me. My car has a manual mode where I can shift gears and I find this so fun. I don't think I could ever drive an actual manual though.

I love it so much that I'll go for a drive for no reason or take nonsensical routes to get home or to certain places. I'll even peruse Google maps to look for and memorize different streets or freeways to drive on that will take me in a long loop back home. Driving is so relaxing and stimulating at the same time and I often do it to escaped e any negative emotions I'm having at the time. Yesterday while having some issues, I decided to just drive and drive without knowing where I was going and naturally I got lost, mainly because I turned onto a street with the same name as one I'm familiar with in hopes that it was this street. Later, I ended up in the wrong lane and was forced to get on the freeway. I exited and eventually saw Route 66 and excitedly turned there, where I eventually saw an all too familiar major street, thankfully turned in the right direction, and this is how I miraculously found my way home. It was pretty far too. Either this was a lucky shot or I am that good.

I'm also obsessed with watching moving traffic and observing people driving. So I still love being a passenger or just being near a busy street. I also watch my dashcam videos too often.

_________________
Aspergers
ADHD
Motor Tic Disorder
OCD

Aspie quiz score: 148 out of 200
auntblabby
Veteran



Joined: 12 Feb 2010
Gender: Male
Posts: 90,607
Location: the island of defective toy santas
I got my license a bit late at 20. despite having the license, I've been in a few accidents that probably could have been prevented ['cept for one that was some semi-senescent old geezer that t-boned me].

I am not the best driver and because of that I drive only when I have to drive, there is no such thing as driving for pleasure for me, too risky. I minimized my exposure on the roads. the one exception was one summer I had a bad case of cabin fever and I was just bursting at the seams with wanderlust, so I got into the car and drove about 2 hours to ocean shores, WA. because I had not been to the beach since I couldn't remember when. that is a tough long tiring drive over twisty roads with lots of blind curves, punctuated with soporific stretches with nothing but trees and tall brush on either side. I SO WISH somebody else would drive me there, I'd visit every weekend! wish I lived there. anyways, I tend to get impatient behind inconsiderate slowpokes [who squat in the left lane at the speed limit or even below!] who sometimes seem to be out to get my goat. this part of the country seems to be their homeland. i can't count the number of times I was forced to pass on the right.
nerdygirl
Veteran



Joined: 16 Jun 2014
Gender: Female
Posts: 1,645
Location: In the land of abstractions and ideas.
I get frazzled and stressed out in heavy traffic. I can manage it, but it is an overstimulation that ruins my day. I need lots of "quiet" to get myself re-ordered. I don't know what I'd do if I had to deal with that every morning on the way to work.

Thankfully, I live in the country and work mostly at home.

I love driving on country roads, especially at night when no one is around. I really can't stand it when I have someone behind me, same as when I am walking. I feel like I can't go at my own pace and enjoy the scenery or my own thoughts.

My husband and I will sometimes go on "driving dates", where we just drive along scenic roads and chat. (He does the driving.) My autistic uncle used to ask to "go on a ride". There's something very soothing about being in a car. However, if I am not driving myself or actively in a conversation, I fall asleep quickly no matter how rested I am.
auntblabby
Veteran



Joined: 12 Feb 2010
Gender: Male
Posts: 90,607
Location: the island of defective toy santas
MarthaCannary
Deinonychus


Joined: 29 May 2012
Age: 44
Gender: Female
Posts: 335
Location: Unicomplex
I love driving!! ! One of the few things I excel at.

Here are a couple of video's of my very recent trips through the Rockies while towing a 4 season travel trailer with a turbo diesel van:

Full Screen in HD works best!!

Driving in the Rockies with a travel trailer.


Messing with the exhaust brake on the van while rolling through the Rockies..


Taking the van places I shouldn't... No trailer


Outback driving Canadian styles in the Kootenay's in BC. No trailer.


Driving the little Honda Civic 5spd.


Backing up the van and trailer into a tight parking space. Like a Bawssssss!




Yeah.. some of us can drive.. some of us are even really good at it!


_________________
"Curse your sudden yet inevitable betrayal"
TheMagnanimousKitten
Yellow-bellied Woodpecker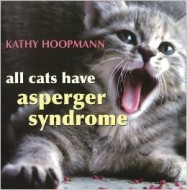 Joined: 24 May 2015
Posts: 54

cassidyeden
Hummingbird



Joined: 9 Feb 2014
Gender: Female
Posts: 23

I don't drive. I have spatial awareness and coordination issues. I tried driving before with my mom and got into a really bad accident.

Me and my mom could have gotten killed. Now my mom and dad are terrified of me trying to drive again. They don't even want to think about the thought of me driving again. I tell them that I'm fully capable, but they still won't teach me again. They won't even let me in the driver's seat anymore. I tell them that a lot of people with Asperger's drive and that just because I have AS doesn't mean I can't drive. They just don't think its safe for me to drive. I live in a small town in Mississippi in the middle of nowhere(not close to any stores, gas stations, etc.) where you need to know how to drive to get anywhere. I live on a country road. It's a gravel road. A lot of big trucks just fly by and my parents are afraid I won't know how to react in a dangerous driving situation. There's no driving schools or instructors in my area.

So, basically I depend on someone else to go anywhere.
Aniihya
Veteran


Joined: 29 Jan 2015
Age: 28
Gender: Male
Posts: 771

Kimbosqui
Hummingbird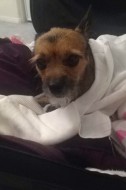 Joined: 15 Aug 2014
Gender: Female
Posts: 19
Location: SoCal
Nice videos! Such beautiful scenery. I gotta post some of my own.

100 mph on an empty freeway. Not the safest thing, but at least it shows how capable we can be. I also know how to control my speed based on conditions. I am so much more focused at high speeds and it's a German car, so it's very smooth and easy.


A nice evening Sunday cruise home while passing a lot of Sunday drivers. I wanted to take a particular route so I went against GPS directions and she wouldn't shut up. I still needed her to tell me where to exit eventually since the route was fairly new to me. Otherwise, I am capable of navigating on my own. Not like anyone will watch the whole thing.


Nice fast drive on a weekend with light traffic on a scenic freeway. Too bad I met with standstill traffic after the video ends due to an accident. Look at the skill involved in passing roadblocks in the left lane to finally hit an empty road.


Beautiful drive on a winding canyon road where I was shifting the gears myself in manual mode. Would have been fun if I wasn't meeting slow drivers along the way.


_________________
Aspergers
ADHD
Motor Tic Disorder
OCD

Aspie quiz score: 148 out of 200