Men pattern of concealment?
Page 1 of 1 [ 4 posts ]
Ailurus
Hummingbird



Joined: 21 Jun 2015
Age: 32
Posts: 23

I have read about the differences between men and women development of Asperger, where women will usually hide their autistic traits, but could a man follow that pattern as well? I have started to notice some of my differences fairly young and I remember at elementary school my social adaptation strategy was mostly observation, learn the rules, compliance, with some mimicry added to the mix. At high school I could not cope as well anymore, but as I got older, I analyzed more and better, understood the adequate reactions in situations, either by intellectual analysis, through peers observation, reading or watching TV. I have found reality TV to be really helpful. However, I developed a lot of psychological problems and a very confused sense of identity, but somewhat good social coping skills. I have found myself to be great at harmonizing my reactions with those of the person I am talking to.

With that said, I still struggle with unstructured conversations. I reflect on the other persons, but I don't bounce back. Conversations that aren't centered on a practical goal, that are centered on the other person's subjective experience of life usually resumes at me agreeing with whatever experience he is sharing by emulating the expression of my interlocutor with a slight discordance so he won't understand the trickery. Lately, I have noticed this and I have been working on patching it. While my discussions reach a longer state, it does not mean I feel any better in them as, in the end, it is just an act of intellectual jugglery.

Nowadays, I have been seeking a diagnosis, but I have been facing the same kind of issues that are normally associated with women. Specialists I told about my assumptions doubted it. I received another diagnosis in the past. From my point of view, symptoms of said diagnosis were only manifestations of the suffering I had from my attempts to reach out while I was missing the pieces to do it efficiently, but, that diagnosis, borderline personality disorder, works around the idea that my impression of missing pieces is just a lack of self-esteem and confidence that blocks me from using the pieces I already have. Seeking Asperger diagnosis, I was told my social skills looked good, I was good at picking and using non-verbal cues, there were signs of autism, but they are subtle and, so, they would be hard to pick. Further more, there is now a need for a differential diagnosis because of prior diagnosis. As a result of that my quest for acknowledgment will be longer and more complex than I expected.

I tend to remain objective. As long as it's not confirmed, I still see it only as an hypothesis of my own. It makes it much harder, because the sudden feeling of comprehension and acceptation that came with my discovery of Asperger syndrome, as well as the impression I can finally relate to some people are stalled in that same hypothetical state. Analyzing it from the other perspective usually leads to a conclusion of a denial of some kind; trying to explain that discovery and my relation to it from the angle of BPD would require to explore the path of a regressive denial. All in all, it does not really help with my confused sense of identity. I think I need the confirmation of a diagnosis to settle these questions objectively, but, I am stuck with a long wait, because it seems my situation is too complex and requires a multidisciplinary team. Those are not accessible easily.

Anyway, anyone has or had a similar experience?

_________________
My first language is not English. Sorry for the mistakes.
ToughDiamond
Veteran



Joined: 15 Sep 2008
Age: 67
Gender: Male
Posts: 7,403

Yes I think male Aspies often hide their autistic traits. I've been hiding mine for many years, to some extent. I don't know how much better women are than men at this hiding business. Possibly men don't need to hide their traits in the same way because men get seen as "typical blokes" if they show that they're somewhat blind to emotions - in other words, society makes some allowance for Aspie men and the entire gender gets the flak for it instead of the individual. Women, on the other hand, are often expected to be emotional, "intuitively empathic," or some such gobbledegook, so there's possibly more pressure on them to hide their logical side.

Society also tends not to like people who don't conform to the gender stereotypes, so women are often under pressure to appear very female, which inhibits the autistic ones from being their true selves in public. Men don't get that problem because autism doesn't make them appear more female.

At least, that's what I think is going on. I'm no expert.
GregCav
Veteran


Joined: 16 Apr 2013
Age: 53
Gender: Male
Posts: 753
Location: Australia
I'm not sure it's hiding as such, but perhaps more mimicry.

I used to get picked on and laughed at a lot. This is long before Aspergers became a diagnosable. I either copied people to fit in, or avoided people I didn't like.

I got diagnosed at 47. And 12 months before that, I'd never heard of Aspergers, nor ever considered that I was different to anyone else. Any traits I had were ignored by my friends and family, and I didn't know I displayed anything but normality. So who knows. I think you can only hide if you know. For many people like me, we simply copied or avoided.
HighLlama
Veteran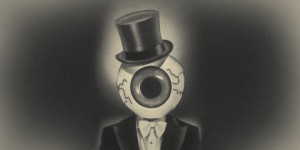 Joined: 12 Apr 2015
Age: 35
Gender: Male
Posts: 4,235

I've done (too) much concealing. Mostly due to not understanding my traits, being nitpicked for them by certain family members, and trying to avoid being similar to my dad when I was younger (he has many Asperger's traits). Now I'm learning not to care so much, and figure out who I am.

_________________
Unofficially human.