Tips for finding a new therapist
Page 1 of 1 [ 3 posts ]
VisualVox
Tufted Titmouse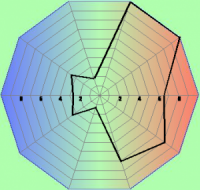 Joined: 20 Jun 2008
Age: 54
Gender: Female
Posts: 37
Location: Here
Greetings all -

I've been seeing a therapist for a little over a year, and she has helped me a lot in some ways. I really like her as a person, but there are several issues:

1) She's retiring in three months.

2) She doesn't think (as of last Tues) that I'm on the autistic spectrum. I gave her over 50 pages of notes on my responses to the 80+ questions about adult AS that was compiled by Tony Attwood. I answered "yes" to every single one of them and I scored 42-43/50 on the Autistic Quotient test and 67/80 on the Systematizing Quotient test (by Baron-Cohen), so she may change her mind soon, if she reads what I gave her.

3) She wants to help me find someone who can assist me with the AS parts of my puzzle, but she's out of the loop on this one (she has a more "traditional" AD/HD-centric outlook and she'd dealt with a lot of women survivors of violence/rape/etc). I suspect she may think that my issues stem from some suppressed memories of awful things that were done to me. And/or she thinks I've got a wicked case of AD/HD, which sounds kind of close if you just scratch the surface, but feels very "wrong" to me. I don't want to get steered wrong by her, however well-meaning she may be.

Now, I'm inclined to think my lifelong difficulties have a whole lot to do with AS, which I really just seriously pinpointed over the past 8 months (I am 99.999999999% certain of it -- as it is about the only thing that's been consistently evident about me, for my entire life). I'm getting a neuropsych eval in another month or so, which I'm hoping will confirm my beliefs with an official diagnosis and put to rest some of the lingering doubts of people around me, who are still resisting information that, objectively speaking, makes pretty clear and elegant sense to me.

Anyway, I need to find a new therapist, and I'm wondering where I can look for folks who specialize in AS/Autistic Spectrum situations. I live in the Boston, MA area -- anybody have any good leads for AS-savvy therapists (preferably women)?

Thanks in advance!
VV

_________________
It's just me.
No_YOU_get_over_it
Toucan


Joined: 28 Jun 2008
Age: 46
Gender: Female
Posts: 255

Well, you're in a good (ish) area for it. Compared to a lot of places anyway!

There's a conference at Bentley right about now. If it's already over, you might be able to get a list of local attendees. Which doesn't mean they'll be any good.

Ideal would be to get recommendations from happy clients. Have you checked in with any of the support groups around?

_________________
- NYGOI

NB: contents of above post represent my opinion at time of post only. YMMV, NAYY, and most importantly, IALBTC!
VisualVox
Tufted Titmouse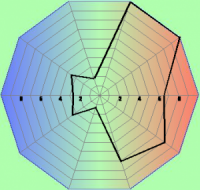 Joined: 20 Jun 2008
Age: 54
Gender: Female
Posts: 37
Location: Here
Thanks - I have been in touch with the Asperger's Association of New England, but I have to give it another try.

I have a lot of trouble communicating over the phone (if I have to really pay attention and get what others are saying), but that's the main way to contact them. I've gotten some input from them about neuropsychs, but I've had a hard time communicating what's going on with me.

I also have to figure out what exactly I need to ask for. I guess a therapist who specializes in AS folks...

_________________
It's just me.