Anybody a lifelong member of the system?
Page 1 of 1 [ 2 posts ]
GuyInABlackSuit
Raven


Joined: 16 Jun 2018
Age: 18
Gender: Male
Posts: 106
Location: Somewhere between rural and suburban
Picture it...
You've been on the system for as long as you can remember.
You have held down jobs for a very short amount of time or never worked for a living.
Now, have you been on welfare forever? Do you plan to work? Or have you worked, but very seldom?
(seldom = another word in good ol Mom's dictionary meaning rarely or hardly ever)
nick007
Veteran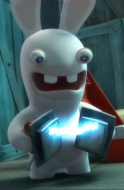 Joined: 4 May 2010
Age: 37
Gender: Male
Posts: 22,587
Location: was Louisiana but now Vermont
I was born with various mental & physical disabilities in addition to my Aspergers that make finding the rite type of job for me extremely difficult. I was on SSI before I started working due to not having any luck with finding a job for a couple years & having a mental breakdown. I stayed on SSI while I was working but not not eligible for any SSI about half the time. After i lost my 3rd job my SSI got switched to Social Security Disability. I'm 35 & I've only worked 38 months of my life. I planned to look for a job after I moved to Vermont to be with my girlfriend but I haven't looked at all in the 5 & half years I've been living here. I had a bit of adjusting to do & then I had other health issues to address & my girlfriend dosn't want me gone for more than a few hours at a time due to anxiety & depression issues. I also kind of want to keep my benefits, SSDI, Medicare, & Medicaid Extra Help. I'm not sure how to go about finding a job where I only work a few hours a day instead of 6 to 10, 4 or 5 days a week. I could rally use alittle extra money thou.

_________________

But I don't want to go among mad people, Alice remarked.
Oh, you can't help that, said the Cat: we're all mad here. I'm mad. You're mad.
How do you know I'm mad? said Alice.
You must be, said the Cat, or you wouldn't have come here.