Page 1 of 1 [ 7 posts ]
ASPartOfMe
Veteran


Joined: 25 Aug 2013
Age: 66
Gender: Male
Posts: 33,220
Location: Long Island, New York
UF Health researcher co-leading landmark study on autism's role in aging

Quote:
While the number of adults affected by autism is growing, very little is known about the way the condition is impacted by aging. Now, a University of Florida Health researcher and his colleagues are launching one of the largest and most comprehensive studies of what happens to autistic adults as they grow older.

The study aims to better understand the brain and cognitive changes that occur in people with autism. The researchers expect their findings will ultimately help other scientists and doctors pursue answers to even bigger questions: Is aging accelerated in people with autism? If so, how and why does that happen and what can be done to optimize health in people living with autism?

People are now living longer with autism but we effectively know nothing about how aging affects them. In order to optimize their lives and particularly their long-term health, we need to know how aging may uniquely impact them," said Brandon Zielinski, M.D., Ph.D., an associate professor, chief of pediatric neurology in the UF College of Medicine and an adjunct associate professor at the University of Utah.

The five-year, $10 million National Institutes of Health-funded Autism Center of Excellence award is a collaboration with researchers at the University of Wisconsin and the University of Utah.

The researchers will enroll about 550 men and women with and without autism and follow them as they age. A broad range of measures will be used to study changes in the participants' well-being, physical and mental health, including age-related shifts in autism severity. Brain imaging will be used to document the effects of aging while whole blood from autistic and non-autistic participants will be collected for future genetic studies.

The study will have two cohorts, one involving people in their 20s and 30s and another with people in their 40s, 50s and 60s. Zielinski also hopes to leverage data from 13 years of studying some 250 people with autism spectrum disorders, including young children during his time in Utah, most of whom returned for study visits and brain scans every two to three years.

Zielinski said the collaboration brings together highly accomplished clinicians, statisticians and brain imaging experts to develop a rich, high-impact resource for better understanding autism. Zielinski, who recently joined the UF faculty, will be responsible for the Utah site, where most of the participants' data will be acquired.

Ideally, the findings could propel further scientific study and drive new treatment approaches as well as public policy discussions, Zielinski said.

"What we ultimately want to do is help optimize health treatments for people with autism spectrum disorders as they age and provide a reliable foundation of knowledge that leads to informed medical and policy decisions in the future," he said.


_________________
Professionally Identified and joined WP August 26, 2013
DSM 5: Autism Spectrum Disorder, DSM IV: Aspergers Moderate Severity

"My autism is not a superpower. It also isn't some kind of god-forsaken, endless fountain of suffering inflicted on my family. It's just part of who I am as a person". - Sara Luterman
CockneyRebel
Veteran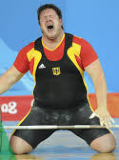 Joined: 17 Jul 2004
Age: 49
Gender: Male
Posts: 110,445
Location: In a quiet and peaceful garden where Mick Avory-like Sweet Peas grow.
Fenn
Veteran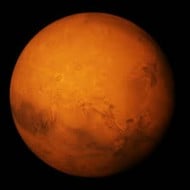 Joined: 1 Sep 2014
Gender: Male
Posts: 2,193
Location: Pennsylvania
I wonder what I brain scan of my brain would show.
I have never had one.
But I have had several diagnosis or "experts" telling me that I have "this" or "that" and so my brain is different.
I am afraid that "natural aging" will further diminish my EF (executive function) to the point that I cannot really function or do work as a computer scientist / software engineer / technician.
Looks like you might have to be in Florida, Wisconsin or Utah in order to participate in the study.

_________________
ADHD-I(diagnosed) ASD-HF(diagnosed)
RDOS scores - Aspie score 131/200 - neurotypical score 69/200 - very likely Aspie
nick007
Veteran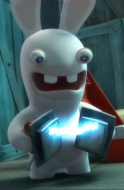 Joined: 4 May 2010
Age: 41
Gender: Male
Posts: 26,745
Location: was Louisiana but now Vermont in the police state called USA
I suspect that the results would be majorly dependent on the participents living situations, work environments, lifestyle habits, dietary habits, comorbid disorders, & if they are on any meds. Thus there would be a very wide range of variation. However this study could be helpful to make the case that much more supports & services are needed for autistic adults.
Fenn
Veteran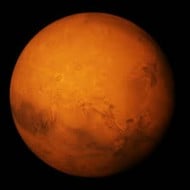 Joined: 1 Sep 2014
Gender: Male
Posts: 2,193
Location: Pennsylvania
blazingstar
Veteran


Joined: 19 Nov 2017
Age: 69
Gender: Female
Posts: 6,223

kraftiekortie
Veteran


Joined: 4 Feb 2014
Gender: Male
Posts: 87,510
Location: Queens, NYC