Very hot when active but very cold when resting
Page 1 of 1 [ 3 posts ]
nick007
Veteran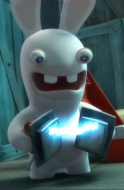 Joined: 4 May 2010
Age: 37
Gender: Male
Posts: 22,587
Location: was Louisiana but now Vermont
I know most people feel hotter when they are active but I think it's more extreme for me. It's been cold here the last few days & my parents been having the heater running & I've been sweating sometimes when doing stuff like just vacuuming the house while my parents find it cold. But I find it very cold when I go to bed. I have a sheet, 2 blankets & a heavy bedspread on me & I still find it cold while my parents just have a sheet & bedspread. 1ce I get out of bed & get moving I find it hot. It's been like this all my life for me where I feel hot doing stuff while most people aren't but feel very cold when I'm not active when most people don't. I'm not to concerned about this but I'm wondering if this could be some kinda AS thing or something

_________________

But I don't want to go among mad people, Alice remarked.
Oh, you can't help that, said the Cat: we're all mad here. I'm mad. You're mad.
How do you know I'm mad? said Alice.
You must be, said the Cat, or you wouldn't have come here.
sluice
Veteran


Joined: 15 Aug 2007
Age: 110
Gender: Male
Posts: 4,569
Location: center of universe
Not that I know.What is on your mind at this time? The amygdala influences the hypothalamus which helps regulate body temperature, and the amygdala function has been fingered as contributing to the symptoms in aspergers. I know I was always hot compared to ex-girlfriends and co-workers especially when I was active, yet when I went home to see my parents, they would keep it cool enough for me to require a jacket. I think that is just people though.
auntblabby
Veteran



Joined: 12 Feb 2010
Gender: Male
Posts: 90,148
Location: the island of defective toy santas
i have always been the temperature outlier in terms of me being the only one sweating, flushed and hot when everyelse in the room was cold and shivering. this condition feels like hell when the cold pantywaists insist on turning up the thermostat to 80 flipping degrees. when i am inactive or trying to sleep, however, i turn frigid, especially my extremities. when i turn up the heat then i start sweating, so it is like there is hardly any happy medium for me. drat.