I need a grocery list for eating healthy
Page 1 of 1 [ 6 posts ]
K_Kelly
Veteran


Joined: 18 Apr 2014
Age: 28
Gender: Male
Posts: 1,452

beakybird
Veteran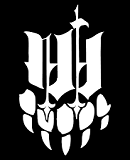 Joined: 25 Dec 2012
Gender: Male
Posts: 1,789
Location: nj
Outrider
Veteran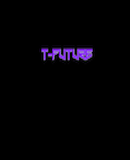 Joined: 15 Feb 2014
Age: 21
Gender: Male
Posts: 3,007
Location: Australia
Yes, what is your goal? Gain muscle mass, lose weight, or simply stay the same weight or eat healthier?

If your plan is to just stay the same weight, you need to figure out your calorie intake.

This is how much energy you need from food to stay the same weight you are now.

Calorie needs depend on a variety of factors including age, gender, activity level, etc.

Generally, the average adult needs at least 2,000cal per day.

That sounds like a lot, but it's really not. Look on the back of most food labels and you'll see how many calories they have.

Don't worry too much about doing the math, it only frustrates me as well. You can mathematically calculate calories but it's a bit of a headache. I don't do it and I'm doing just fine.

Just eat when you feel hungry, be sensible and make sure it's at least 80% healthy foods and you'll be fine.

If your weight stays stable after about 3 months, you're eating the right amount. If you've gained weight, you may want to take a very small amount of food out of your daily diet, and get a little more exercise. NOT too much, just a little tiny bit. If you keep gaining weight, take out a little more food. And so on.

Try to measure your weight on the scales at least once per week. Don't do it too much or you may start to stress out. Some natural weight gain is normal. People naturally gain about 0.5lbs a year.

Eat when you feel hungry, but also keep track of just how much you're eating.

I suggest eating 6 small meals across the day. Eat until you are satisfied, not until you are full. It takes 20 minutes for the body to process and realize that it's not hungry anymore. This is how people overeat in one sitting.

Try to eat similar meals, but you don't have to eat the exact same meal each and every day.

Portion control is important. If you eat something for dinner that you had last week, make sure it's about the same amount this time as well.

Unhealthy foods can still be eaten sometimes, I recommend if you're going to still eat unhealthy, it be 2-4 unhealthy meals a week, ideally on the same day (e.g. an unhealthy lunch and dinner on Mon. and maybe an unhealthy meal on Wed. and Thurs.) and 2-4 small snacks a week.

This might sound like a lot, but it's simply unrealistic for most people to eat only one unhealthy meal a week.

Suggested foods:

- Chicken
- Steak
- Beef
- Vegetables
- Rice
- Nuts and seeds; Almonds, macdemia, cashew, etc.
- Quinoa
- Tofu
- Fruits
- Wholegrain bread
- Peanut Butter
- Wholegrain-based cereals, especially Oatmeal and porridge type ones.
- Skim or Reduced Fat Milk
- Protein Bar as an alternative to chocolate
- Museli Bars
- Salad
- Yoghurt
- Reduced fat cheese

Some possible meal ideas:

- Chicken curry w/rice and 3-5 servings of vegetables
- Chinese chicken and rice w/3-5 servings vegetables
- Beef stroganoff
- Stir Fry
- Chicken burgers w/salad side-dish + reduced fat cheese
- Beef hamburgers w/salad side-dish+ reduced fat cheese
- Healthy breakfast cereal w/milk
- 'Snack' meal made up of two peanut butter sandwiches, 2 fruits, nuts and seeds, yoghurt, museli bar, etc.
shlaifu
Veteran



Joined: 26 May 2014
Age: 36
Gender: Male
Posts: 1,717

yournamehere
Veteran


Joined: 22 Oct 2013
Gender: Male
Posts: 1,673
Location: Roaming 150 square miles somewhere in north america
Grocery lists are too much for me. I cannot bear to do one. I just walk around hungry, and throw stuff in the cart. Most isles are full of junk, so I learned to not even go in most of them thankfully. Sometimes I end up going to 2 or 3 different stores throughout the week to get what I want. Trader Joes is my favorite. I go on CL and by beef, and pork in bulk from a farm. Mostly hamburger. I don't buy much meat from a grocery store. Being a lable reader, what one store does not have, a different one can. Food companies add alot of junk in alot of stuff.
BetwixtBetween
Veteran



Joined: 25 Feb 2014
Age: 38
Gender: Female
Posts: 3,543
Location: Mostly in my head
Wild caught salmon and/or chicken
Plain yogurt (for snack or for mixing with herbs and topping the fish with)
Nuts (by preference or price)
Eggs (can be made into a grab and go breakfast in advance)
Oatmeal (as overnight oats, as a warm breakfast)
Roasted peppers
Dill
Onion/garlic
Sundried tomatoes
Water
Frozen fruit (for smoothies, baking, or mixing into yogurt)
Frozen vegetables (for smoothies, baking, or soup )
Fresh vegetables and fruit
Nut Butter (by preference or sale, for snacking or smoothies)
Vegetables (for soup and as a side dish)
Beans/lentils/dried peas (for soup, and as a side dish)
Rice (for soup, and as a side dish)
Quinoa (for smoothies, and as a side dish)
Chia seeds (for rice dishes and smoothies)
Olive oil (so the eggs don't stick to the pan, and for flavor/texture)
A couple of Amy's Kitchen frozen dinners for when you must




I shop at Costco for my groceries.