Anybody imagine two songs blending into one song?
Page 1 of 1 [ 2 posts ]
JustFoundHere
Veteran


Joined: 13 Jan 2018
Age: 56
Gender: Male
Posts: 765
Location: California
Every time I hear the following songs from the early 1970s, I've imagined that these two songs as blending into one song. The songs are: a.) 'Love or Let Me Be Lonely' by the group 'Friends of Distinction' (year 1970), and b.) 'The Night the Lights Went Out in Georgia' by 'Vicki Lawrence' (year 1972).

What's really interesting is that the song 'Love or Let Me Be Lonely' has that awesome lively beat, and 'The Night the Lights Went Out in Georgia' offers that awesome mellow beat. Yet, I'm able to blend parts of both songs into one imagined song - despite the differences between lively, and mellow beats.

Can anybody sense comparisons between these two early 1970s songs? A better explanation might be that these two songs "stuck in my mind" simply because the early 1970s in Rock music (both lively and mellow Rock) are said to have been one of the best times for Rock music.

Can anybody offer specific examples of two songs imagined like one song?
Sweetleaf
Veteran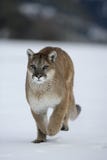 Joined: 6 Jan 2011
Gender: Female
Posts: 30,628
Location: Somewhere in Colorado
Well I mean there are a lot of ideas in music. So I would find it surprising if no songs sounded similar to others. I have found that from time to time myself though I cannot think of any specific examples. But I mean there are probably only so many melodies and sound progressions in the universe so seems perfectly likely that some different artists could end up with similar tunes.

But yeah one time I found that a song I like by a black metal band had some similarities to a song I heard by some random sort of psychedelic indie band I was listening to for a while...can't even remember the name of that band, but yeah almost felt like it could almost be the same song if lyrics were switched but I don't think it was plagiarism I think two artists just came up with a similar sound for a song.