Page 1 of 1 [ 3 posts ]
LonelyJar
Veteran



Joined: 15 Sep 2013
Gender: Male
Posts: 2,027

Outrider
Veteran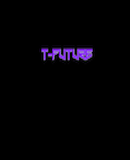 Joined: 15 Feb 2014
Age: 21
Gender: Male
Posts: 3,007
Location: Australia
Chummy
Veteran


Joined: 14 Dec 2010
Age: 26
Gender: Male
Posts: 1,293
Location: Micronesia
As an artist I want to develop my own "style", so people hear my songs they immediately say :"oh it's Chummy" and I'm not speaking about my singing voice rather but also about instruments and arrangement used.

I usually use a few clean guitars with some editing (because I'm not a guitarist) and alot of synthesizers, I especially like to hook up my vintage hardware stuff so I get this kinda tone people just can't get today, because no software can emulate it well enough (And oh boy I can surely tell).

It's kinda like Phil collins meets Kajagoogoo style. But I'm not limited to one style, I also have a 60s style original song called "Lucid Dreaming" on youtube which is surprisingly one of my best productions (except for the mix/mastering which back then, was really my weakest point).