Page 1 of 1 [ 7 posts ]
Has anyone here read this book, written by Libby Scott and Rebecca Wescott?

It's about an 11-year-old girl with autism, starting secondary school (high school).

The reason I like this book is because it isn't based on common autism stereotypes, like the autistic character being a self-centred nerd obsessed with trains and not knowing how to interact with other people. Instead the autistic character has friends, a sense of humour, non-stereotypical talents, and is caring and empathetic - and it also doesn't make the NTs seem like perfect human beings.

I am impressed with this book and it's a good way to explain autism and how people with it really think and feel, and that they're not just a pile of stereotypes and that in some ways they're just like any normal person.

Not like the character Carl in the Arthur series who is 100% stereotypical and seems low-functioning.
_________________
Female
Aged 32
Diagnosed with ADHD
Have Anxiety Disorder
Diagnosed with mild ASD but I don't identify as autistic
Mountain Goat
Veteran


Joined: 13 May 2019
Gender: Male
Posts: 12,481

HighLlama
Veteran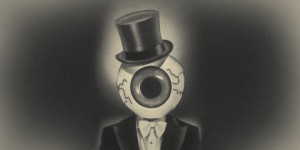 Joined: 12 Apr 2015
Age: 39
Gender: Male
Posts: 8,017

This is actually the first autistic character in a book or movie that doesn't display the stereotypes of autism, and I think it's a great way for NTs to actually understand what it might feel to walk in an autistic person's shoes.

The autism in this particular book is more like a highly sensitive person with an anxiety disorder, which is basically what I am. The character is a lot like me and it's actually helping me feel that it's OK to be this way...although at the same time it still makes me want to be NT all the more, but still, at least it's helping me look at autism from a different light.

The diagnosed autistic girl in this story is very social and desires friendships and to fit in and be liked. She has a lot of empathy and can read non-verbal cues just as easily as NTs can. She understands people, but because of the way she sees things catastrophically that aren't usually a big deal to others and can respond or behave in ways that make her awkward or difficult to be around, people fail to understand her.

It's me in a nutshell. And if the autism spectrum wasn't as broad as it is and there was a different non-autistic name for people like me and the girl in the story, I would be more inclined to tell people about it. But I just don't want to be associated with ASD, because of the way society only sees it as either "retarded" or "psychopathic". If they took Asperger's out of the autism spectrum and called it something like Social Communication Sensory Disorder, or even just lumped it in with a more severe case of anxiety disorder, then it wouldn't be so bad and people might understand it a bit better.

Sometimes it is best not to use one outdated word for a whole spectrum. There should be different types of autism, just like there are different types of cancers. Usually when someone says they have cancer you'll need to know where on the body and what stage and if it has spread and how. Just the word cancer on it's own isn't an accurate enough word to describe an individual's illness and it can sometimes be quiet frightening. And some cancers have an entirely different name, like Leukaemia.

It makes it worse that people on the spectrum seemed to have fought for autism to be all one thing, just because of some autistic people that are non-verbal and socially clueless yet have an IQ of 130. They're probably moderate to severe on the spectrum. People like me are permanently on the mild end of the spectrum, even on bad days.
_________________
Female
Aged 32
Diagnosed with ADHD
Have Anxiety Disorder
Diagnosed with mild ASD but I don't identify as autistic
naturalplastic
Veteran



Joined: 26 Aug 2010
Age: 67
Gender: Male
Posts: 29,874
Location: temperate zone
Earthbound_Alien
Veteran


Joined: 30 Jul 2017
Gender: Female
Posts: 1,152
Location: UK
Autism does not have to come with anxiety.

I.e my physical sensitivities do not make anxious.

I do get social anxiety

I was developmentally different, behind my same age peers in some ways but in front in others. Iq in the 140s but socially dim and painfully shy.

I don't mind if I fit in or not...I don't mind being by myself most of the time, can't feel what others feel for me but like to be allowed to be myself.
Quote:
Autism does not have to come with anxiety
I never said all autistics get anxiety, I'm just talking that those of us who's autism seems to be based around disabling anxiety and not really anything else.
I wish people would read my posts properly.
_________________
Female
Aged 32
Diagnosed with ADHD
Have Anxiety Disorder
Diagnosed with mild ASD but I don't identify as autistic