Knowing you wouldn't work in a relationship with crushes
Page 1 of 1 [ 4 posts ]
Veresae
Veteran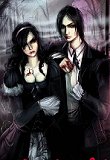 Joined: 24 Feb 2006
Age: 31
Gender: Male
Posts: 3,452

Hey,

Yeah, so this is a bit complex...I appologize for the length of this post. >.<

I'm...really picky. I just graduated high school in January (mid year grad), and throughout high school I only had two really major crushes....and oddly enough, they'd been best friends for half their lives. Both have OCD, one mild, one major.

"Major" one was, of course, the one my feelings were stronger for, as well as the one I thought I'd work better in a relationship with. But she said that she simply doesn't do dates, supposedly because she's insecure. (Well, s**t, I'm insecure as hell but that doesn't make me against the very idea...just picky as hell.) Then again, everything she says, she usually contradicts later. And why is it that the only times when she seems to care about talking to me is about two months I've given up on even being friends with her? She really kinda drives me nuts because it always seems like she's screwing with me or something, but I know she's not. She's just got a lot of problems and insecurities of her own. But she's got such a wonderful personality...insert sighing sound here. I mean, when I wrote her this...really angry letter (she's a letter person...), she read it and said "it was very sweet." To have that kind of compassionate, understanding attitude in today's world is so rare, especially when combined with a significant amount of depth. But then there's the distance (she's basically impossible to contact, and I didn't have class with her after the class I met her in (creative writing) so I could only see her at lunch, but she was usually busy with homework at lunch (doesn't have the time to do it the night before because she's busy then, too!) so I was basically lucky to see her once a week at lunch). There's this feeling that even though I've known her for three years, she seems like such a stranger...and then there's fact that her taste in movies seems polar opposite to mine. (I'm obsessed with films, so this isn't a good thing...hah.)

Then there's the other one. "Mild." She doesn't frustrate me as much, which might be a reason why she's the one I'm less obsessed with. (I'm obsessive about things/people/experiences that are bugging me, not ones that aren''t.) I mean, yeah, I wish she'd call me sometime instead of me just calling her (because seriously....nobody calls me, and I never seem to call her at a good time--and no, I don't call her super often), but then she's busy as hell. (They both are.) But then, she was the only girl ever to give me her phone number. I got a couple emails, but...that's about it. So it's understandable. And at least she reads my blog. I recently made a protected entry only she (well, she and two of my online friends who I tell everything to anyway) could read, where I basically told all about how I felt about her and her friend.

"Don't worry, the heart attack I just had wasn't fatal," she wrote back. "You had a crush on ME? Really? I thought you just called because you were hoping to get some small amount of information about [name cencored]. Have you ever read the Jhonen Vasquez comic "I Feel Sick"? The main character's best friend's solution to everything is: "you need to get out more." And I think that really, really applies to you. XD. If you get out more, you'll get less insecure about being out. And liking girls. And all the other social stuff that is, admittedly, made infinately harder by your Aspburgers. [Name] isn't looking to date anyone, probably ever. She's insecure. I on the other hand do date... but I've never thought of you that way at all, and I'm sorry I was so completely, stupidly blind to the way you feel/ felt. Also, the fact that we've been best friends for over half our lives now makes this a little awkward, too. >< Actually, a lot of this is very awkward, but I'm glad you said what you needed to. It sucks to be pent up. Talk to you soon."

(This was on Thursday. She has yet to call me...but whatever. I felt pretty good after reading the comment, you can imagine, because I was so relieved she wasn't ticked or anything.)

I only started really being friends with them recently. I tried much earlier but it was difficult: "mild" went to Japan the entire summer so I couldn't see her then, and "major" (who promised she'd write to me, back when I thought she only wrote letters and didn't call people at all) went on various vacations as well, and wound up just sending me a brief postcard a week before school started with the promise of more letters that never wound up coming. She allegedly sent me some others but must have sent them to the wrong address by accident, 'cus I didn't get them. When I found out she called people (just weeks before I had to graduate), I gave her my number, but then she apparently misread my handwriting and only got the number right from "mild" a week or so ago. (Hasn't called yet. Sigh.)

Now to the crux of this. The real depressing thing is that just plain' old friendship with them is tougher than hell for me, because they're both busy with school/work/tests/etc. and because of my asperger's. So with that in mind, these are the only two girls I have much romantic interest in right now, and even if they DID like me, then I know I wouldn't work well in a relationship with either of them. I'm too immature/obsessive/insecure/etc. - granted a lot better than I used to be but still. Plus, in a few months there's college. I won't be moving away, but they probably will be. And that's not even bringing the fact that they're best friends, and the way I need reassurance that thusfar they haven't provided because they have lives and I don't, even if I'm busy with various work.

Plus...dating. I dunno, I'd love to do it but it could only be with someone who was very, very understanding and compassionate--like "major," only more reassuring and easier to contact. "Mild" is at times, too, but she's also a bit...aggressive. Less passive. She kind of strikes me as the sort of person who would get really sick of all the s**t I'd inevitably produce due to my incompatibilities. I mean, I can't think of a lot of resteraunts I can tollerate going to because I'm such a picky eater. I don't go to the movies unless there's a film I want to see out (which isn't rare but isn't every month, either). And then there's the physical factor. I think that I don't mind touching and being touched by people I know well and trust and all that, but I don't have anything to base this on because I've never had anyone like that. It's just a theory. Hell, when people get close to me I start shaking like mad, even if it's a girl I like--especially then. (This might not be such a bad thing in the sack, but that's the last thing on my mind.) And I hate this because I'm ALWAYS thinking and daydreaming about them, and it drives me crazy because I can't imagine a way for any of it to be possible. And I keep telling myself this but I can't stop thinking about either of you, creepy as I know that sounds. (Here's the part where someone yells, "STALKER!" but thank god, I'm not one of those.) But anyway what's the use even worrying about that when they don't feel the same way or won't act on it?

GAAA! I just don't know what to do, because it's not like I can get over them easily (tried four or five times, hasn't worked yet), and I'm not going to stop communication with them because "mild" forms a chunk of my very limited social life and "major" may, too, if/when she calls. (I'm not sure if she knows how I feel or not.)

Thanks for reading if anyone actually read all of that.
Jetson
The Map Maker


Joined: 22 Feb 2005
Gender: Male
Posts: 1,219
Location: Vancouver, Canada
Veresae wrote:
Thanks for reading if anyone actually read all of that.
I read all of it.
I'm not entirely surprised that "mild" wasn't aware of the crush. Although people talk about Aspies not understanding non-verbal communication, I've found that we're also pretty lousy at expressing ourselves in the same way. We think we're being as obvious as a bouquet of roses when in reality the message we're trying to send is understated so much it's practically invisible. I've had a few "but I thought you weren't interested in me!" comments over the years, often from people who made my heart skip a beat simply by walking into the room.

_________________
What would Flying Spaghetti Monster do?
Veresae
Veteran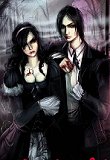 Joined: 24 Feb 2006
Age: 31
Gender: Male
Posts: 3,452

Wee, thanks again.

Hah, I know, but it was kind of obvious. I mean, I commented on every single one of her blogs, and the fact that I even tried very hard to become friends with her says something (because I so rarely try to become friends with people). I even called her on Valentine's Day. The week before she'd posted a rather insecure blog in which she said "Somebody needs to say I'm beautiful and mean it." So on V-Day, I did, and I was sincere. Woulda thought that'd at least make her wonder if I liked her...heh. Plus, it tends to be obvious when I like people. I mean, several people figured out I liked "major" just by seeing me talk to her for two seconds and the way I looked at her and what not. I'm not the "emotionless" kind of aspie, but rather the "overemotional/way too obsessive/doesn't understand some things without people explaining them/oversensitive/neurotic/particular" kind....
larsenjw92286
Veteran


Joined: 30 Aug 2004
Age: 33
Gender: Male
Posts: 8,857
Location: Seattle, Washington
I would work in a crush. People like me, they think I'm very personable, I'm caring, and a lot of fun.

I wonder if that will go to show people who don't know any better something.