Page 1 of 1 [ 4 posts ]
tim18509
Emu Egg



Joined: 4 Jan 2012
Gender: Male
Posts: 7

tim18509
Emu Egg



Joined: 4 Jan 2012
Gender: Male
Posts: 7

I work in the kitchen of a local grammar school. I tried many dating sites or services. I had tried through so many people I know to find a girlfriend. At my job I do dish washing and food prep. I am very much into the Internet.

I am born on October 29, 1982. I do not use alcohol or tobacco. I am average weight and 6 feet. I have short light brown hair. I started college in the fall of 2008.

I am looking for a girl with similar interests to me but that's not much important. I like movies of all kinds and long walks on the beach. I love animals and have 3 dogs. I would like someone who doesn't smoke and drinks socially or doesn't drink at all, born in late 1977 to early 1990 that are 5 years older than me to 7 years younger than me.

I am seeking women living anywhere in New Jersey or living within 75 miles of where I usually live. I am willing to date formerly married women or single mothers whether or not they have ever been married. I'll still date a girl not driving or not having a car. I could go for smokers trying to quit as most of the smokers trying to quit don't smoke heavily. I am into making exceptions for trying to quit on smoking habits. The smoking and drinking habits are mainly what's really required along with the age range.

I tried American Singles, Yahoo Personals, OK Cupid, Plenty of Fish, match, eharmony and even other sites that might or might not be there anymore. I am still on match and OK Cupid. I am currently not active on eharmony. I am also on a free Christian site.
JanuaryMan
Veteran


Joined: 1 Jan 2012
Age: 34
Gender: Male
Posts: 3,465

nick007
Veteran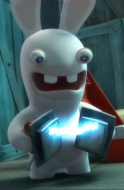 Joined: 4 May 2010
Age: 36
Gender: Male
Posts: 22,417
Location: was Louisiana but now Vermont
tim18509 wrote:
Is there a post on match making here?
Yes the
Eligible Odd-Bods! - The Premier Aspergian Singles List
thread. It has quite a lot of replies thou & I doubt most people would want to take the time to look through it especially sense those post are really old

_________________

But I don't want to go among mad people, Alice remarked.
Oh, you can't help that, said the Cat: we're all mad here. I'm mad. You're mad.
How do you know I'm mad? said Alice.
You must be, said the Cat, or you wouldn't have come here.