Hoping I am not bad for my boyfriend.
Page 1 of 1 [ 4 posts ]
Sweetleaf
Veteran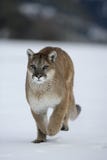 Joined: 6 Jan 2011
Gender: Female
Posts: 30,437
Location: Somewhere in Colorado
I love him very much, but I know with my autism, maybe I don't love quite the same way a neurotypical would, it's hard for me to always show things...like I love my boyfriend but still don't want him to see me cry, when I am upset about things. There have been times I kind of push away his affection, to get him to go away...but the reality is at those times I am likely about to cry and I don't want him or anyone to see it even though I know that is stupid...but just hard for me to let people see that so sometimes I sort of push them away so I can be sad alone, but don't know how to explain to anyone that sometimes I just need space to process and too much interaction/affection just makes the thing more upsetting...not that I don't like this or that person just that I tend to need a bit of alone time to think about things sometimes. It is why I have never gone to a funeral, I am worried everyones sad emotions will impact me and it would be a terrible experience for me and anyone I try to interact with, with not knowing what to say...seems sometimes people have thought I just don't care, but its because I care that I stay away...I don't think I would give the proper responses or help make people feel better, too pessimistic. Of course I want to honor the deaths of people in my life, but don't see how I could do it at a typical funeral. I don't even support burial deaths, I mean is the varnish on the coffins biodegradable? Why do you need a coffin to be buried? I myself am going to donate my body to science when I die....a viking burial would be cool, but as far as I know it is far easier to donate your body to science than get a traditional viking funeral.

_________________
Who started the fire?...well, it certainly wasn't the millenials.
magz
Veteran


Joined: 1 Jun 2017
Age: 34
Gender: Female
Posts: 3,909
Location: Poland
Sweetleaf wrote:
sometimes I just need space to process and too much interaction/affection just makes the thing more upsetting...
You can use exactly these words.
I know people often make it worse on a meltdown because they try to comfort you the very uncomfortable way.
How do you feel about hugging? Crying and hugging is a very strong bonding expirience. It's good. But not all the Aspies are comfortable with hugging.

_________________
Keep calm and choose your battles carefully.
Fireblossom
Veteran


Joined: 18 Jan 2017
Gender: Female
Posts: 1,722

Have you considered asking him what he thinks about these things that you do differently than others? 'Cause that's the only way to know for sure if they bother him or not, assuming that he'll tell you the truth of course. Lot of people tend to lie automatically about things like that in order to avoid conflict... an NT thing, I guess.
Seasmoke
Butterfly


Joined: 15 Dec 2017
Age: 30
Gender: Female
Posts: 11
Location: Earth
I have wondered before whether my husband would be happier with a neuro-typical person, but I have to remind myself that he was/is attracted to me for who I am, and that includes my peculiarities. The thing that alleviates my stress on this topic the most is when I am able to communicate my thoughts and needs. After a meltdown or non-verbal episode, I force myself to be self-reflective and try to communicate or write down how I felt, what triggered it, and how he can help better next time. I have found that most touching during a meltdown is not ok, but sometimes I like a nice, firm back scratch (like my dad used to do while I was falling asleep or waking up). Sometimes I simply need him to walk away and let me rebalance myself on my own, especially if he contributed to my frustrations. My communication skills after a meltdown are disjointed and sometimes difficult to follow, but he has learned to be a better listener and wait patiently.

If you aren't comfortable with him being in the same room while you're upset, try establishing a hand signal (during a calm moment) that will communicate your need for space. In my situation, my husband has learned to read my face and body language to determine if he's needed or not. When he's not needed, the best thing he can do is set a water bottle and tissues next to me and walk away.

I can understand your desire to be alone. It took me a few years to trust my partner enough to allow him to see a meltdown. Out of my mom and five siblings, only one sister has seen a meltdown, and that was because she walked into my house in the middle of one while I was home alone. It is a very personal thing, and I always feel like anyone who doesn't understand what's going on will be more likely to gossip about it with other, less trusted people. Trust in a partner will usually come with time, experience, and communication.

As for the funeral bit, I don't know that I have a lot of great advice. I have only been to two, and I avoided human interaction as much as possible. The first funeral was a family friend when I was a preteen, and the second was my dad. Funerals aren't for everyone, but try to remember that a funeral is about honoring the life of a deceased loved one, not about their preferred method of burial. Most NT's are going to opt for the coffin, since this is what society tells them is normal. (Because buying over-priced furniture is the norm, I guess, even after you're dead.) I think if I were to attend another funeral, it would be helpful to have my dog there as emotional and social support. Otherwise, I would want to do something else to honor the loved one and their family, like having them over for dinner to remember the best moments with the deceased individual or going out to do an activity that they loved. It is much more impactful, and it doesn't force you into empty words, like, "I'm sorry for your loss," and the incessant, "how are you doing?"

I apologize for rambling, but hopefully you can find some worthwhile information in there somewhere.