Could my boyfriend be Aspie too? I'm struggling with us
Page 1 of 1 [ 9 posts ]
Yokokurama
Yellow-bellied Woodpecker

Joined: 25 Nov 2017
Gender: Male
Posts: 58

Apologies for the long post. I have no intention of leaving him, I truly want to fix this. I love him. He is sweet, funny, and kind, and I want to help him so that we can work things out and stop arguing and having friction. This is my first real life relationship, besides two failed attempts during high school which didn't even last long enough to really be considered relationships and both ended horribly.

We have been dating for a year and a few months now. Things were a little rough at the beginning setting boundaries, he wanted to be polyamorous, I didnt. He eventually told me he was a fool and that I was his soulmate, he didnt want anyone else and completely cut out any other women he was talking to. He said he wanted to marry and have kids, coming off as incredibly sincere and serious. I thought everything was fine, till we moved in together this summer.


My boyfriend is unhealthily obsessed with anime, and I am obsessed with him. (I believe this is common for female bodied people with ASD) I think he's cute, funny, and charming, but his addiction is making him more and more cynical and selfish. When we first started dating, I knew my boyfriend liked to collect things, but I didn't know how bad it was until I moved in. Everytime he would talk about buying more anime, I felt bad for being judgemental or voicing how he shouldn't spend so much.


I thought I was just being bitter or hateful initially. However, it's only gotten worse and worse. Imagine living in a room jam packed with over 110 different anime on dvd/vhs, and over 2,000 manga (Japanese comics for those who aren't familiar with them) which have to be stored on invidiual shelves or else my boyfriend will get mad and upset. He will not allow any of his collections to touch the floor, or be placed in boxes or storage. He won't let anything sit on top of his comic books. He won't let them sit in the car seat. I have to carry them during car rides when he buys more.



My boyfriend is in his mid twenties, yet he doesn't want to invest money in a newer car, our house, or preparing for our future. We've gotten a new place and will be adding a roommate, yet his main concern is where his manga and anime will be. He wants to jam pack our new, even smaller bedroom with his 10 different bookshelves, with the intention of adding more and more. We struggle sometimes with me working an almost minimum wage job and him working minimum wage, yet he has seriously uttered the sentence, "Manga is more important than food."



If his day is bad, he heads straight to the bookstore, and gets something without fail. However, his desire for more anime is not inhibited by money in the slightest. He started stealing awhile back to fuel the addiction, from several different stores. I've warned him not to, and to be more careful, yet he continues to steal. He's been caught once trying to switch store tags on items, and ended up returning to the store to try again afterwards despite my constant harping of, "NO, NO NO!" Once, he dashed through a crowded shopping center with an armful of stolen anime merchandise. I'm the only one- to his knowledge-who is aware that he steals. No one else knows about this except a friend I confided in. He tells people he buys things, when they are stolen.



He doesn't think he has an issue. None of his friends do either. They laugh and joke and all have fun regarding his massive collection. They don't have to see the bad side of it. They don't see my boyfriend saving copious amounts of hentai. They don't see him ignoring me to watch anime for hours or spending hours 'organizing the collection'. I poked him in the leg to tell him something funny while he was organizing his comics and he slapped me on the arm for interrupting. I felt worthless in that moment. 90% of what he talks about is anime and manga. Which I wouldn't have an issue with if it weren't for the reckless spending.


Anime used to be a special interest and a source of passion for me. I still like it, but I know it is ruining things. My boyfriend will get mad if you even waste one bite of food off a plate and will lick a plate clean in a restaurant- calls me wasteful if I can't eat every bite- yet spends 300-400$ on anime related things alons. He works all during the week and has used up all his days off to go to anime conventions and events, so he won't go to therapy because he says it's a waste of a day off.


This obsession, coupled with the fact that he hates people and interaction, makes me believe that he may have Aspergers like me. However, he's very good at socializing, and constantly reads and analyzes people. He tells me he knows how to get what he wants and manipulate. He has lots of friends, but his relationships with family are very poor. I would love his family in his life because I have barely any, yet he pushes them away.


He won't even spend the night with his mother, and will only be around her for a couple hours bevause he says she's annoying. He doesn't want anything to do with his siblings. Everytime I ask why he doesn't speak to them, he says, "Its none of their business. And none of my business." When I ask why he won't try to build relationships with his family, his reply is that, his life is none of their business. And he swears up and down that he's never been abused, he even laughed at the mention of it.


He also gets frustrated with me for having executive dysfunctions, not being able to process directions or commands while I am driving, being socially anxious, unable to make phone calls/ask for help in a store. He has called me immature and a baby. I hate going to public places alone like the laundromat or the grocery store so i ask him to come with me, because we do live together and it is both our responsibilities, he gets mad and says I need to be more responsible and stop asking for help all the time.


That makes me feel like he doesn't have ASD and its something else cause he never understands how it makes me feel. He says he hates socializing and social encounters, but if he's drinking at some anime convention with a bunch of girls he no longer seems to hate people that much. I'm afraid of people. He just hates them.
Sabreclaw
Veteran


Joined: 23 Dec 2015
Age: 119
Posts: 1,928

Well...

Apart from the fact there's obvious addiction issues here, there's two more major red flags.

1. He slapped you on the arm for poking him to get his attention? That's extremely disrespectful and reveals potential to grow into abuse.

2. He admits to being good at manipulating people. That's worrying. Especially when he's demonstrated disrespect for you.

A guy this obsessed with anime (or anything in general really) probably isn't going to change. That's something you'll have to get used to. If he doesn't want to associate with his family that's really his business.

Honestly I get psychopath vibes from your description of this guy. You say he's kind but he sure doesn't sound like it.
AspieSingleDad
Veteran



Joined: 6 Sep 2017
Gender: Male
Posts: 657

Wolfram87
Veteran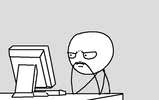 Joined: 14 Feb 2015
Age: 31
Gender: Male
Posts: 3,038
Location: Sweden
Going to have to echo the "doesn't sound much like an aspie" sentiment. Aspie or not, it sounds like theres something seriously wrong with him besides that.

_________________
I'm bored out of my skull, let's play a different game. Let's pay a visit down below and cast the world in flame.
ScarletIbis
Velociraptor


Joined: 10 Aug 2017
Age: 19
Gender: Female
Posts: 457
Location: Between Two Speakers
Okay I'm thinking psychopathy or sociopathy. Hate to be an echo but that's what this sounds like. Just so you know, if you don't already know, psychopath doesn't always mean murderer. This guy reeks of psychopathy though.

_________________
Diagnosed: High Functioning ASD 2013
Misdiagnosed (extremely likely): Bipolar II 2012

Feel free to message me if you want

Please understand that everything I write should be read with a grain of salt because I frequently adjust my views based on new information (just read a description of INTP that should explain better than I)
Sweetleaf
Veteran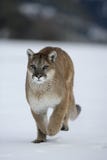 Joined: 6 Jan 2011
Gender: Female
Posts: 30,367
Location: Somewhere in Colorado
---

_________________
It's the end of the world as we know it.....and I feel fine(sarcasm for that last bit).
Last edited by Sweetleaf on 13 Feb 2018, 3:46 pm, edited 1 time in total.
Sweetleaf
Veteran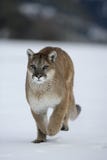 Joined: 6 Jan 2011
Gender: Female
Posts: 30,367
Location: Somewhere in Colorado
I'd say you should consider ending the relationship, it doesn't sound like he treats you very well or like he has any priorities outside of the anime. It sounds like he cares a lot more about his collection than you, I mean out of curiosity with him packing the room full of his 'collection' where are you supposed to keep your things? for one. And if he slapped you for trying to get his attention that is kind of red flag type behavior...could point to abusive traits.

Also the stealing is a real problem, if he gets caught then he'll face legal consequences and it will be on record, which will make it even harder for him to keep and/or find new employment in the future. If the two of you are already struggling a bit financially and just affording your apartment....that certainly would not help things.

Also, he says hes good at manipulating to get what he wants yet also 'hates' people and doesn't think he has any kind of problem...that is also kind of a big red-flag, points to more psychopathic tendencies or like anti-social PD. Now if he recognized some of the things he is doing that are problematic and was really working to improve I'd say maybe give it some time to see if the relationship can still be salvaged. But it doesn't sound like he is or that he'd even be willing to address any of his behavior.

So might be best, even if it is hard to leave him...from what you said here it doesn't sound very likely he'll change at all so, unless you want to deal with his negative and even dangerous/illegal behaviors for the long term then it would be something to consider. I am sure you could find someone else who is cute, funny and charming but that lacks the unpleasant traits your current BF has. And he licks his plate clean at the restaurant......grosss, just think about that if you feel bad breaking up with him.

_________________
It's the end of the world as we know it.....and I feel fine(sarcasm for that last bit).
smudgedhorizon
Toucan

Joined: 19 Dec 2017
Gender: Female
Posts: 293

Why everyone thinks psychopathy? So many people do bad things once in a while, does that make them psychopaths?
Anyways, he's reckless and desperate for manga. Do you have any Japanese library nearby to borrow manga from? Or friends who share his passion and would like to exchange manga? Can you rent a storage place? Something needs to be done.

_________________
Signature under construction.
RetroGamer87
Veteran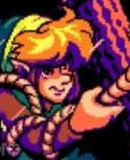 Joined: 30 Jul 2013
Age: 31
Gender: Male
Posts: 9,243
Location: Adelaide, Australia