Page 1 of 1 [ 2 posts ]
Child of the Universe
Deinonychus


Joined: 8 May 2018
Gender: Female
Posts: 366

I am dating another autistic person right now but he is not very physically affectionate at all and it tends to frustrate me. We do love each other and he expresses his love in other ways but I still find this annoying and am confused as to what to do. I don't want to leave him because I do love him but I don't know how to get him to open up. Is this normal for autistic relationships? Any thoughts?

_________________
"Don't mind me. I come from another planet. I see horizons where you see borders." - Frida Kahlo
nick007
Veteran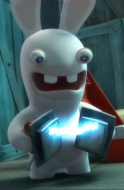 Joined: 4 May 2010
Age: 37
Gender: Male
Posts: 22,755
Location: was Louisiana but now Vermont
From what I understand most autistics are anti-affection. It's just the way we are. However my romantic partner is the one exception. I'm anti-affectionate with everyone but her. My 2nd & current girlfriend are both on the spectrum & one of the reasons my 2nd girlfriend broke up with me was because I was alot more affectionate than her. However my current girlfriend is an exception & loves being affectionate so we're more of a match in that way. I'm not really sure what you should do about your guy OP except I think this is one of those things that you'd just have to accept about him or leave him.

_________________

But I don't want to go among mad people, Alice remarked.
Oh, you can't help that, said the Cat: we're all mad here. I'm mad. You're mad.
How do you know I'm mad? said Alice.
You must be, said the Cat, or you wouldn't have come here.