The advantages of dating Aspies vs. NTs
Page 1 of 1 [ 7 posts ]
MC1729
Yellow-bellied Woodpecker

Joined: 2 Feb 2019
Gender: Male
Posts: 55

DISCLAIMER: I'm not at all saying in this post that Aspies are better than NTs or vice versa. This is just my opinion on the pros and cons of dating a NT vs. dating an Aspie (specifically as another Aspie). Whether you personally want to date an Aspie or NT is completely up to you.

I'm completely new to the world of making friends and haven't really gotten close to dating so I don't speak from experience, but this is my 2 cents on what I imagine would be the benefits of dating an Aspie vs. dating a NT (I would personally rather date an Aspie, especially since I'm new to dating), and now that I think about it a lot of this could apply to just being friends with another Aspie vs. a NT:

Dating an Aspie Pros:

You can relate to them in some ways because you are both autistic

You don't have to worry about adhering to social conventions as much

It's a good starting point in the way of social skills because you're starting an experience that requires fewer social skills as opposed to dating an NT

If you have similar special interests you will have a lot to talk about with them

You can feel free to be quirky around them without feeling judged

You can both be upfront/honest with each other instead of beating around the bush like many NTs do

You won't feel forced to take the relationship to levels you or your partner aren't comfortable with

You might already be friends if you met in the context that you share special interests or that you are both autistic

Dating an Aspie Cons:

Intimacy can be difficult if you both have sensory issues

Expressing/dealing with your emotions can be difficult for both of you

Your partner may have challenges you didn't anticipate, especially if they are more along the spectrum than you are

There's a lesser chance that you will be able to improve on your social skills by being in this relationship, as neither of you will be particularly good with social skills and it might be hard for either of you to notice each other's social mistakes

If you have different special interests it might be difficult for you to get along

Dating a NT Pros:

They can act as your social "eyes and ears" (as John Elder Robison put it in one of his memoirs)

Dating them (and sticking to dating social conventions) is an opportunity to improve your social skills

Dating them can be an opportunity to educate them about autism

Dating a NT Cons:

They might not understand important aspects of your life because you are on the spectrum and they aren't

It can be confusing to try to navigate the dating world, particularly when you're dating a NT

They or their family might be ignorant about autism and treat you inappropriately because of that

You will probably feel more pressure to adhere to dating conventions and therefore hide your differences when you're around them

It can be difficult to communicate how you feel about them or your relationship

You might have challenges that they didn't anticipate (similar to dating another Aspie, but in reverse)


This is just off the top of my head. Feel free to post other pros and cons, especially if you have more experience with dating than me.

_________________
Never give up, never surrender. - Galaxy Quest

AQ Score: 46 out of 50

EQ Score: 5 out of 80

RDOS Score: Your neurodiverse (Aspie) score: 145 of 200
Your neurotypical (non-autistic) score: 51 of 200
You are very likely neurodiverse (Aspie)
nick007
Veteran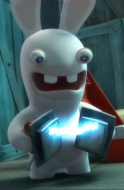 Joined: 4 May 2010
Age: 37
Gender: Male
Posts: 22,587
Location: was Louisiana but now Vermont
My 2nd girlfriend & current are both Aspies. My 1st was NT but she had sever dyslexia, severe ADHD, & alittle OCD. I have those things as well except ADD instead of ADHD. Anyways I struggled majorly to get a girlfriend sense me & her broke up. I think part of the reason is my Aspergers. I didn't have my sh!t together with life(partly due to lots of other disabilities as well) & the way I communicate is too different for NTs. NTs were NOT straightforward enough with me(I didn't get their "hints") & I was too blunt(came off as rude & offensive) to them. I communicate alot better with Aspies & Aspies tend to be more accepting of my other disabilities & issues too. My concern about dating Aspies was that it's extremely hard to meet others on the spectrum where I'm from(all 3 of my relationships were long-distance & I moved across the country to be with my current girlfriend), there's fewer diagnosed Aspie women than guys & women Aspies are less interested in Aspie guys than Aspie guys interested in Aspie women. I'm also VERY AFFECTIONATE & LOVE SPENDING TIME WITH MY PARTNER where as the stereotyped Aspie is anti-affectionate & loves alone time(I'm anti-affectionate & love alone time too except my partner is the one exception) which is part of the reason my 2nd girlfriend broke up with me. My point is basically that I had relationship issues with either group but I'd pick Aspies if I had to chose which type to be with sense my current relationship with one is working out well but like me she has lots of other issues.

_________________

But I don't want to go among mad people, Alice remarked.
Oh, you can't help that, said the Cat: we're all mad here. I'm mad. You're mad.
How do you know I'm mad? said Alice.
You must be, said the Cat, or you wouldn't have come here.
MC1729
Yellow-bellied Woodpecker

Joined: 2 Feb 2019
Gender: Male
Posts: 55

That's a good point- it's hard to find others on the spectrum in some areas, the NT dating pool is much larger.

_________________
Never give up, never surrender. - Galaxy Quest

AQ Score: 46 out of 50

EQ Score: 5 out of 80

RDOS Score: Your neurodiverse (Aspie) score: 145 of 200
Your neurotypical (non-autistic) score: 51 of 200
You are very likely neurodiverse (Aspie)
Northeastern292
Veteran



Joined: 16 Sep 2008
Age: 29
Gender: Male
Posts: 1,180
Location: Brooklyn, NY/Catskills
I've been mixed on the issue. If you asked me this question last year I would have said that I couldn't see myself dating another Aspie as I tend to have the personality of an NT, even though I have the usual ASD wiring. A lot of it has to do with sex appeal, flirtatiousness, maturity, etc. And the NT dating pool is larger.

I've had good and bad dating experiences dating on the spectrum. I've chatted with girls only for them to shut me down the moment I acknowledged my diagnosis and others who have embraced it.

Since meeting my girlfriend, I've changed my position quite a bit. It does depend on the Aspie, however.
The Geek Overlord
Hummingbird


Joined: 13 Jan 2019
Age: 21
Posts: 20
Location: Minnesota
Both of my exes were on the spectrum, and my current girlfriend is not. Here's my comparison, although I have a sample size of three:

Exes had a hard time figuring out theor emotions, and eventually realized they were lying to themselves to make me happy. Furthermore, even after they realized that, they kept going, thinking it would work. Although I could tell something was off, they denied it until it was too late. Although it's too soon to tell with my girlfriend, I have a suspicion it's a lot more genuine.

Exes instinctively understood sensory issues. Although my girlfriend gets the concept of it, and can get some burnout herself, she hasn't truly experienced it.

Outwards affection levels. My girlfriend blows them out of the water. One of my exes at least warned me she struggled with being affectionate, and she told me to write down every single nice thing she said, because once she said it, she knew she meant it. This was extremely helpful, as she knew I was insatiable for affection in any form. My current girlfriend is equally as devoted and eager to please as I am, and when I struggled to let down my walls, she somehow figured out some of my soft spots (such as being nice to my friends, and she somehow figured out my best friend's own soft spots, and that's not exactly something I will ever say no to), and when she wanted advice as to how to best make me happy, she turned to my best friend. Normally, I'm doing 95 to 100% of the work in a relationship. This time, it's really weird being even close to 50-50, and it makes me feel like I have to do MORE.

Part of the thing is that my girlfriend has a lot of autistic traits, so instead of comparing apples to oranges, it's sorta lemons to limes.
Arganger
Veteran


Joined: 30 Apr 2018
Age: 18
Gender: Female
Posts: 1,707
Location: Colorado
An aspie may understand my issues and boundaries better, from my experience interacting with aspies. And I LOVE seeing passion in a guy and most aspies are overflowing with it.
However, I am actually pretty dang disabled by autism, and for the sake of independence as a couple, an NT partner may better support my failings.

So either, but regardless they must respect me, which means for;
aspies; no stalkerish behavior
NTs; no passive aggressive social dancing.

_________________
Diagnosed autistic level 2, ODD, anxiety, dyspraxic, essential tremors, depression (Doubted), CAPD, hyper mobility syndrome
Suspected; PTSD (Treated, as my counselor did notice), possible PCOS, PMDD, Learning disabilities (Sure of it, unknown what they are), possibly something wrong with immune system (Sick about as much as I'm not) Possible EDS- hyper mobility type (Will be getting tested, suggested by doctor) dysautonomia
Kitty4670
Veteran



Joined: 18 Nov 2014
Gender: Female
Posts: 4,851
Location: California,USA