Struggling to connect with boyfriend
Page 1 of 1 [ 5 posts ]
Sunnymoon
Emu Egg


Joined: 4 Mar 2016
Age: 27
Gender: Female
Posts: 3

Hello to whom is reading this. I'm in a relationship for about 2 months now with a man. We started talking online and had a great connection. He is very sweet but does it take aspies longer to connect and fall in love? I feel like I love him, but after hanging out more im not so sure:/ but I feel like I would know. I feel like I have love feelings but thats probably inflation or w/e. eye contact is still uncomfortable for me, I struggle so much with intimacy. I'm going to be brave tomorrow and have us look each other in the eyes for like 20 seconds. that's some advice I got last time. just looking for any input. thanks

breaks0
Velociraptor


Joined: 8 Jul 2018
Age: 47
Gender: Male
Posts: 426
Location: New York
Teach51
Veteran



Joined: 28 Jan 2019
Gender: Female
Posts: 2,237
Location: Where angels do not fear to tread.
Sunnymoon wrote:
Hello to whom is reading this. I'm in a relationship for about 2 months now with a man. We started talking online and had a great connection. He is very sweet but does it take aspies longer to connect and fall in love? I feel like I love him, but after hanging out more im not so sure:/ but I feel like I would know. I feel like I have love feelings but thats probably inflation or w/e. eye contact is still uncomfortable for me, I struggle so much with intimacy. I'm going to be brave tomorrow and have us look each other in the eyes for like 20 seconds. that's some advice I got last time. just looking for any input. thanks

Sweety take it one day at a time, be yourself
always
and stay in the relationship as long as it feels good and comfortable. Think about your personal boundaries, and decide how quickly you are willing to move forward. Pay attention if he is honest and considerate, or not, and see how you feel. Love takes a while to develop and usually it's infatuation in the beginning, physical or emotional attraction, but that's okay. I always tell myself that the fact that someone wants me does not necessarily mean that he is worthy. Have fun and take care.
Shared experiences good and bad create a deeper bond.

_________________
My best will just have to be good enough.
rdos
Veteran



Joined: 6 Jul 2005
Age: 58
Gender: Male
Posts: 5,694
Location: Sweden
nick007
Veteran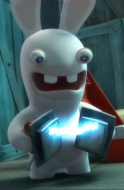 Joined: 4 May 2010
Age: 37
Gender: Male
Posts: 23,295
Location: was Louisiana but now Vermont in the police state called USA
rdos wrote:
In my experience, it takes a lot more than two months to build a connection. I'd say it takes more like two years.

I'd also say that our connections build more effectively without a lot of talking & conversation, and I definitely would not consider this "eye contact" game.
I developed a connection pretty fast with both my exes & current girlfriend but developing a connection is one of those things that can vary by the Aspie. It may also of been cuz me & my 1st girlfriend had a lot of common interests & we also both have dyslexia & AD[H]D & my 2nd & current girlfriend are on the spectrum.
I don't think you should try pushing yourself to make eye contact with your guy Sunnymoon. Us Aspies tend to have problems making eye contact correctly even when we push ourselves to. We tend to do it for too long at a time & come off as creepy or something. It's better to just explain to him that eye contact is one of those things you have problems with.

_________________

But I don't want to go among mad people, Alice remarked.
Oh, you can't help that, said the Cat: we're all mad here. I'm mad. You're mad.
How do you know I'm mad? said Alice.
You must be, said the Cat, or you wouldn't have come here.