Page 1 of 1 [ 9 posts ]
xxZeromancerlovexx
Veteran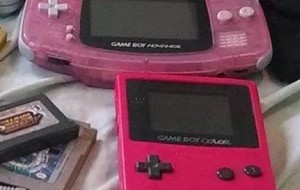 Joined: 24 Jul 2010
Age: 26
Gender: Female
Posts: 3,450
Location: Inferno Faction
Hi, I recently lost weight (close to 30 pounds) and plan on losing 12 to 13 more pounds. Before I lost weight I had trouble wearing anything! I could barely fit into a size 20. Now at a size 16/18 I don't have to wear oversized t-shirts and a size 3x.

My style is a mix of girly girl and boho. Do you find that how you dress attracts a certain type. I attract nerds for some reason.

_________________
"The most sophisticated people I know- inside they are all children "
-Jim Henson
Last edited by xxZeromancerlovexx on 03 May 2020, 2:53 pm, edited 1 time in total.
magz
Veteran


Joined: 1 Jun 2017
Age: 35
Gender: Female
Posts: 6,149
Location: Poland
xxZeromancerlovexx
Veteran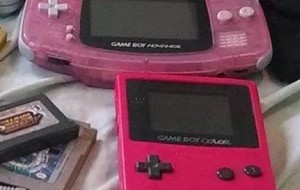 Joined: 24 Jul 2010
Age: 26
Gender: Female
Posts: 3,450
Location: Inferno Faction
SportsGamer35728
Sea Gull

Joined: 6 Oct 2015
Posts: 228
Location: Vice City
that1weirdgrrrl
Velociraptor


Joined: 19 Jul 2017
Age: 39
Gender: Female
Posts: 482
Location: Between my dreams and your fantasies
martianprincess
Veteran


Joined: 22 Jun 2019
Age: 30
Gender: Female
Posts: 1,750
Location: Kansas
I dress differently depending on where I'm doing and the season (but I tend to wear a lot of black).

I seem to attract "nerdy" types or former nerds that grew out of games and now have careers that don't afford them time for games.

_________________
The phone ping from a pillow fort in a corn maze
I don't have a horse in your war games
I don't even really like horses
I like wild orchids and neighbors with wide orbits
Lost_dragon
Veteran



Joined: 6 May 2017
Gender: Female
Posts: 1,306
Location: England
Based on the people that have approached me, I have noticed some trends.

The men that approach me tend not to be confident in themselves / insecure. Usually they'll say something along the lines of "Hey, I probably don't have a chance with you, since you're you and I'm me but if there's any possibility that you might be interested in something with me then uh you know you wouldn't have to tell anyone but I uh I'm here so yeah".

When this happens I wonder if they're overdoing an attempt at being humble / trying not to appear cocky / they are just nervous or if their self-confidence really is that low. Dude, I'm gay but that hardly seems the issue here. You shouldn't be marketing yourself to people as something to be kept as a dirty secret and you should probably work on your self-worth.

In comparison, the women that show interest in me tend to be the confident type. Usually sporty. I've had theatrical types interested as well, but only casually in passing. Plus, I've been told "you know, someone like you would be my type, but not you. However, I bet you'll end up with someone great". I've had activist types be vaguely interested, but only briefly.

The guys that are interested tend to be somewhat geeky. Usually the type that don't have many female friends and their parents keep nagging them to get out there and find a girlfriend. I knew a guy that didn't take the rejection well. When I rejected him, his response was "but I so rarely meet girls like you, the kind that I can talk to about games and girls we have crushes on". I ain't that rare and it sounds like you just want a female friend which I can be but nothing more. Perhaps if you dated a bisexual woman you could have that kind of relationship.

It's not that often that girls show interest in me, but it's starting to happen a bit more now that I am open about it. However, it's somewhat amusing since the people that assume I'm straight tend to assume that I'm dating whichever male friend I'm hanging out with. In comparison, sometimes I'll say something innocuous to a girl such as complimenting her shoes and suddenly the people that know I'm gay start making up theories and teasing me about liking the girl when really I just liked her shoes. An exchange student joined our class once and a bunch of my classmates seemed adamant I was interested in her but I was just being her friend.

Anyway, I have a fairly casual style. I tend to come across as relaxed but apparently have no chill as I can be a bit too blunt or sassy. When it comes to clothes, I like soft grunge and Bohemian styles. Especially combinations of the two. I'd like some new clothes as some of mine have become a little too worn out. You're most likely to see me in; floral patterns, clothes with pictures of cats or dream-catchers, tie dye gradients, tank tops with prints of the beach on them, graphic tees with fandom references (such as Harry Potter) and flannel or a denim jacket.

_________________
Student.
Possibly B.A.P.
21 years old.
quite an extreme
Veteran


Joined: 20 Aug 2018
Age: 321
Gender: Male
Posts: 1,292
Location: Germany
Lost_dragon wrote:
Based on the people that have approached me ...
Great. Sometimes it's even easier to get in contact to lesbian women - may be just because they aren't counting on my emotions towards them and are staying a more relaxed way. Strange stories. Especially the one where one did crush on me and I didn't realize anything thanks to my incredible amount of empathy.

_________________
I am as I am.





Life should be an adventure.
nick007
Veteran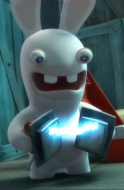 Joined: 4 May 2010
Age: 37
Gender: Male
Posts: 23,260
Location: was Louisiana but now Vermont in the police state called USA
SportsGamer35728 wrote:
I have a relatively simple style (shorts/t-shirt in spring and summer, sweater/jeans or dress shirt and pants in fall winter) yet I'm attracted to a wide spectrum of women ranging from goth/punk/emo to athletic/preppy. Needless to say attracting them is quite the challenge

Same here for me. For some reason I mostly attracted gay guys but I suspect the 1s that hit on me hit on lots of guys. I gained a lot of weight in the last few years & my male-pattern baldness got worse & as a result I now look more white trash dressing the way I do. Thankfully I got a girlfriend before my looks started going downhill.

_________________

But I don't want to go among mad people, Alice remarked.
Oh, you can't help that, said the Cat: we're all mad here. I'm mad. You're mad.
How do you know I'm mad? said Alice.
You must be, said the Cat, or you wouldn't have come here.