NT man have it just as hard as Aspie Men
Page 1 of 1 [ 7 posts ]
Aspie_Chav
Veteran


Joined: 6 Feb 2006
Age: 47
Gender: Male
Posts: 2,931
Location: Croydon
Do NT man have it just as hard as Aspie Men
This illogical, but factually accurate, explanation says they do.

First step:

NT men have it as hard As NT woman.
On many websites, there is this general notion that woman have harder time them men( this is the NT world I am talking about). But NT men have it just as hard. It is often men who are the ones who are dumped. And never realise what they have done wrong. They are the ones who often lose contact with their children and often their home. From a young age woman focus their attention on Guys,they learn all the tricks and social protocols. You only have to look at young woman magazines . Guys on the other hand are usually clueless as they are usually into cars, sports and other competitive games and are usually ill-prepared for the dating scene

NT woman have it as hard as Aspie woman
Dating scene is as equally hard for Aspie woman and NT woman. Yes it is may be easier woman in general to find someone who will agree to date them, but it is so much harder to find a guy who isn't just using her. Aspie woman can often have a pragmatic approach to dating. I know one aspie woman who is VERY clued up and book-wise. she reads and has learned the games guys play. She is the SCIENTISTS of looking good and health; she has done a lot of homework regards to makeup and choosing the right clothes for her body shape. In comparison most NT woman never learn from their mistakes and let their own emotions manipulate them as they choose the Bad Boy type who continues to use them and erode their self confidence as they yoyo diet and binge drink with their mates( Brits Usually).

Aspie woman have it as hard as Aspie man. Aspie men unlike aspie woman don't have all those users who abuse them for the own short-term gain. Aspie men don't have to deal with that problem.

Conclusion; Since NT men, NT woman, Aspie Guys and Aspie woman have an Equal hard time dating, Then NT men have it as hard Aspie men do.
Complex
Sea Gull

Joined: 1 Mar 2008
Age: 48
Gender: Male
Posts: 241
Location: Detroit
Complex
Sea Gull

Joined: 1 Mar 2008
Age: 48
Gender: Male
Posts: 241
Location: Detroit
AdrianB
Toucan


Joined: 12 Apr 2007
Age: 30
Gender: Male
Posts: 291

I wouldn't say NT men have it as hard as Aspie men.
For Aspies, it is harder imho. But because of this fact, and the acceptance of it, Aspies tend to focus more on it and devote time and attention to it. That way, we make up for what we don't know by study. In the long term, it will be easier for us then for the average NT.

(This is entirely my opinion, i have no sources or anything except for my thoughts)
Aridarr
Veteran



Joined: 30 Sep 2005
Age: 32
Gender: Female
Posts: 1,294
Location: Over the stars...?
People of all genders and neurological profiles have it hard in romance. The only people who have it easy are the beautiful and socially adept (women and men). There are unattractive, social misfits in both genders. I have female friends who have never had any luck in love.

_________________
Effect of Blood Plasma from Psychotic Patients upon Performance of Trained Rats
Aspie_Chav
Veteran


Joined: 6 Feb 2006
Age: 47
Gender: Male
Posts: 2,931
Location: Croydon
That wasn't really the point I was trying to meke. Because statistically it isn't true that NT male have it as hard as aspie men. They are more likely to be married have children and even have a better single life in general. May be some NTs do not look into their problem and continue to make the same mistake or in general create problem but at least they have choice to do something.
Veresae
Veteran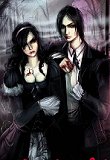 Joined: 24 Feb 2006
Age: 32
Gender: Male
Posts: 3,023

I don't think they have it as hard generally speaking, but it still is tough.

Here's what I think: aspies tend to know what they want (whereas NT's often don't) so they have a higher chance of finding true love.

NT's, on the other hand, have a far greater chance of finding a romantic PERIOD.

Or maybe I'm full of it. I dunno. Heh.