Can NT men go for Aspie women?
Page 1 of 1 [ 8 posts ]
CryingTears15
Deinonychus


Joined: 27 Sep 2014
Gender: Female
Posts: 341

I ask this when I looked up dating and Asperger's. I was infuriated by the author's failure to acknowledge any women on the spectrum looking for love.

F/F couples can still have "nurturing" NT women in them. However, with M/F couples, I wonder about a potential boyfriend's reaction to having to guide me socially, tell me when to smile or not smile, express empathy, talk about appropriate subjects, and not get frustrated by my irrational fear and insecurity of social interaction.

I know that in traditional NT couples, the man is still often seen as less socially adept than the woman, and NT women with Aspie men may just see this as an extreme example. Lesbian or bisexual women may be frustrated that their partner's lack of social awareness compared to other women. But NT men seem to be the least societally equipped with the role of social guide to their girlfriends, because they grew up with the notion that they would be with a woman, who, as we tend to think of NT as the default, would be better off socially than them.

I am primarily attracted in men to happy, well-adjusted, social personalities, because I admire it. I just don't know, should I date one, if he would be happy holding my hand through our shared social interactions.

RetroGamer87
Veteran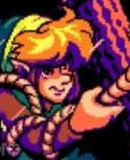 Joined: 30 Jul 2013
Age: 33
Gender: Male
Posts: 9,891
Location: Adelaide, Australia
Two of the aspie women I know have NT boyfriends. You could get one too. If he's really into you, he won't mind giving you a bit of help in social situations. That's really only a small thing for him to help you with, don't be so hard on yourself, I'm sure your social skills are only moderately impaired and I'm sure you're worth a little extra patience. You're still young so your social skills will improve over time, mine got a lot better in my mid twenties.
_________________
T
h
e
d
a
y
s
a
r
e
l
o
n
g
,
b
u
t
t
h
e
y
e
a
r
s
a
r
e
s
h
o
r
t
NerdyAnimeGirl
Yellow-bellied Woodpecker


Joined: 26 Nov 2015
Posts: 55
Location: Cali
Just as with aspies, there are a variety of NT personalities out there.
In a longer term relationship, your aspie traits and their lack thereof could definitely be seen as an incompatibility...
it really depends on the individual NT. Some NTs would be able to handle your 'aspie quirks' better than others.

_________________
aspie~ ☕ : 142/200
neurotypical : 77/200
you are very likely neurodiverse (aspie)
Varelse
Deinonychus


Joined: 5 Sep 2015
Age: 57
Posts: 368

If you're attracted to mature, well adjusted, sociable men, then you've got better judgment than a lot of other women out there (and better taste in men). I'd say, find one you like, go for it, and let the relationship develop. You will likely both continue to grow and mature with it.

You don't have to rely only on your partner for help improving your confidence in social settings. You can observe how his friends and family interact. Being quiet usually doesn't cause offense - as long as people know that "it's just you". Just be up front with him early on about your need for solitude, smaller groups, and quiet time - and be willing to work to push out of your comfort zone at your own pace.
dobyfm
Toucan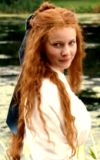 Joined: 21 Jun 2013
Gender: Female
Posts: 291

MjrMajorMajor
Veteran


Joined: 15 Jan 2012
Gender: Female
Posts: 8,647

probly.an.aspie
Veteran


Joined: 1 Oct 2015
Age: 42
Posts: 522
Location: U.S.A.
My husband is a little aspie himself, but pretty socially adept. People tire him out, but he is good with them and they like him. I am much more socially awkward. That bothered him for a long time, i think, especially when we didn't know why i acted like i did (super awkward and no confidence, long monologues about things other people didn't care about, etc.). He expected me to be far more NT and have this girly girl persona like his mom and sisters. Any "improving your marriage by understanding your wife better" type books really did not describe me. he couldn't figure out why i was so obviously female but did not act like most of the females around us.

But now that we are older, he appreciates my aspie qualities more. I understand when he does not like people and gets fed up with them; he gets it when i say i really cannot stand groups of woman due to the girl drama. I would rather hang out with him and and his friends over a beer than do a girls' night out any day. I am more like one of the guys and he seems to be ok with that. We are comfortable together and good friends on a level we couldn't be if i were more of an NT personality.

_________________
"Them that don't know him don't like him,
and them that do sometimes don't know how to take him;
He ain't wrong, he's just different,
and his pride won't let him
do things to make you think he's right."
-Ed Bruce
kraftiekortie
Veteran


Joined: 4 Feb 2014
Gender: Male
Posts: 77,731
Location: Queens, NYC