Page 1 of 1 [ 7 posts ]
em_06
Blue Jay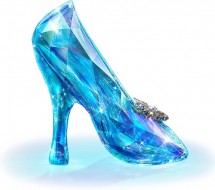 Joined: 31 Oct 2005
Gender: Female
Posts: 94

I found this interesting article on how to get a boy or girl if you have Asperger's! It's pretty interesting! Just wanted to let people know! Wikihow
Abangyarudo
Veteran



Joined: 11 Dec 2007
Age: 35
Gender: Male
Posts: 603

This is from a male getting a girl experience. Not saying I'm a guru but this seemed wrong on a few levels. I'll explan below.


Quote:
Present a clean facade to the world. Human beings are highly visual creatures:
while you can it doesn't nesscarily improve your chances.
Quote:
Don't wear clashing colors. Wear clothing that matches: A dark green shirt and a dark blue pair of jeans go together better then a dark green shirt and a neon green pair of pants.
depends on styles some people wear clashing colors and get girls. I usually wear a bright shirt with jeans so I don't know if thats considered clashing or not. Either way style has little effect the confidence when wearing whatever style is what matters. Thats why I don't take this as correct unless you feel your more confident with noncontrasting colors.
Quote:
Shaving is not necessary, though recommended.
doesn't increase your chances personally I get more dates with my beard and sometimes its not exactly trimmed or shaped correctly.
Quote:
Wear your hair neatly.
depends on definition of neat but most say I should cut my hair but when I had shorter hair I got few dates but when I have long hair even though its not nesscarily brushed all the time I get more dates.
Quote:
Get a good look and go with it.
... duh? on a more serious note stylization is different for everyone. I think confidence is more of a factor then what style you wear.
Quote:
Try to be distinctive, while still following current trends. You're an Aspie. That's easy for you. Any attempt to follow the current trend should result in this if you follow your own judgment as opposed to a salesman's.
uhh... be different but conform that made alot of sense. On a more serious note following trends are fine but don't increase probability of getting dates.
Quote:
Ask a friend to evaluate how good looking your style is, just to make sure.
what if your friends style and the style of women you want to meet conflict? Thats of course assuming that the author was correct in assuming that style mattered.
Quote:
Bathe/shower at least every other day. Use conditioner, shampoo, and soap (possibly with a good scent). Use deodorant.
thats a given ...
Quote:
Now that you've dealt with that, find someone to flirt with:
for someone giving a todo list he really didn't specify how to flirt. To aspies who have no experience flirting this line does nothing for them.
Quote:
Check out scientific studies of what aroused humans look like: The signs are things like flushed cheeks and enlarged pupils.
While this does happen the changes are subtler then explained here. Most Aspies would be looking for a target or concentrated on conversation/flirting to notice them. Furthermore different women have different reactions and most don't use the overexaggerated signs here.
Quote:
Figure out analytically who is aroused when looking at you. Anyone who is aroused when looking at you is possibly interested in you.
again this is kind of a given but ignores the problem that aspies with little experience won't notice who is attracted to them.
Quote:
Scope people out, talk to them, become friends. This involves talking with them, not at them. Find areas you are both interested in.
very indescript suggestions which aspies with little experience would find unhelpful.
Quote:
Realize that you need to be friends before you can take the next step.
This is not exactly correct. I have dated women who skip the friendship step while it should be a flag if they do as their might be differences in what your looking for. If looked at with common sense it doesn't decrease the likability of success.
Quote:
Someone might flirt with you by poking you, or tickling you, or gently teasing you. Older people flirt differently than younger people. Sometimes flirting is more subtle. Flirting takes many forms, and it's easier to find out if you are being flirted with than to flirt. It's still hard to tell, so if you think someone is flirting ask them if they are flirting. If they say yes, ask if they 'like' you. If they say yes to that ask if they'd like to date.
Being this forward as to ask them if they are flirting would most likely make the situation awkward if the other person is shy. Physical flirting is unlikely in the initial stages that this guide is supposed to encompass.
Quote:
If you go on a date with someone or have some time to chat with them alone, and you feel comfortable doing so, tell them about being an Aspie and what that means. Give them a chance to understand that you don't pick up on subtleties. Let them know that you are new to dating and it's okay for them to tell you if they think you made a faux pas. Let them know that you're willing to learn.
If I have the timeline correct this step is majorly premature and may scare off the other woman. Similarly it may end up as a just friends relationship (not anything wrong with that but this is supposed to be a guide on getting bfs/gfs) because they will be protective over you in a brotherly/sisterly way and won't find you attractive.
Quote:
If the pace is too fast for you tell them. If it's too slow... give it some time... then tell them.
Accept that you are different and take advantage of that. Be serious, be true, be yourself. In other words: Be their bastion of safety and emotional support.

all these tips are for later on in a relationship and will cause problems in the initial steps this guide is supposedly geared for.
Quote:
Go with geeks/nerds. Not only are they often smarter than normals, but they're somewhat off socially too, making them more forgiving of your mistakes.

maybe so but from the tone it makes it seem as if you have to lower your standards to get a gf/bf which is not true. If you want geeks go for geeks if you want skinny anorexic women then go for that. Each girl is different though you have to look at the motivations of the individual groups for increased success.
Quote:
Communication is important. Really important.

duh ...
Quote:
Emotional support is important. Once in a relationship, provide emotional support. That cannot be stressed enough. Most neuro-normals do not provide much emotional support. On the other hand, most neuro-normals show their emotions easily. Since you aren't good at showing emotions, emotional support is important.

true but that just means you have to be more open with your parter. This is of course after some time if your too open you will appear needy and that will cause the partner to either think of you as a little brother/sister or they will think your too much of a whiner/drama queen. When the person earns your trust and they know you enough you'll have to be more upfront about your feelings as they cannot read us due to limited emotional signs and/or expressions.
Quote:
Relationships are give and take. Don't just give, don't just take.
duh...
Quote:
Be patient. You may need to meet and befriend several members of the opposite sex before the situation works out.

should be ... Be patient. You may need to keep trying as you will get a sense of social intuition when dealing with many of the same situations.
Quote:
Some situations are just not appropriate for relationships, or for courting.
I'm not quite sure what he means its to indescript to be of any value.
Quote:
You might do everything right and still something can go wrong. Some relationships just aren't meant to be. Chalk it up to experience and move on.
this is probably the truest line here. You may do everything "perfectly" (quotes because every situation doesn't allow for a perfect way of doing it as its highly subjective). It just may be an incompability issue. I suggest to focus more on people that you'd get along with as opposed to physical ideals such as wealth, looks, etc.
This is just my opinion but I don't feel the guide is of much value its too indescript in much needed areas and puts false value into physical things like clothes and appearance.
Last edited by Abangyarudo on 01 Jan 2009, 10:18 am, edited 1 time in total.
Anniemaniac
Deinonychus


Joined: 3 Nov 2006
Age: 31
Gender: Female
Posts: 334

Quote:
If you go on a date with someone or have some time to chat with them alone, and you feel comfortable doing so, tell them about being an Aspie and what that means. Give them a chance to understand that you don't pick up on subtleties. Let them know that you are new to dating and it's okay for them to tell you if they think you made a faux pas. Let them know that you're willing to learn.
Uh, yeah, NOT a good idea. I tried that once. He ran as fast as he could, basically. Acted weird at first, then found someone else within a week and made it publicly known, without actually telling me he didn't like me anymore. He wouldn't even give me the chance to explain.
j5689
Deinonychus



Joined: 22 Dec 2008
Gender: Male
Posts: 304
Location: Riva, MD
AutisticMalcontent
Velociraptor



Joined: 29 May 2008
Age: 33
Gender: Male
Posts: 459

Hector
Veteran


Joined: 10 Mar 2008
Age: 33
Gender: Male
Posts: 2,493

Hector
Veteran


Joined: 10 Mar 2008
Age: 33
Gender: Male
Posts: 2,493