I'm often real shy in calling women
Page 1 of 1 [ 7 posts ]
aspieguy101
Raven



Joined: 30 Jan 2009
Age: 32
Gender: Male
Posts: 122

I haven't really...had a date since High School. I haven't really asked much either then again. I've got two women to say yes but they flaked. I'll usually get young, attractive women's numbers when I ask them but I either don't call them enough or get REAL shy and don't ring them at all. Last number a young woman gave me, I deleted before I even called her. Only one time, I didn't call a girl for the better and that was my second love. She (finally) gave me what I'm guessing was her real number but I left her alone as to keep my heart mostly in one piece. I'm just not really the outgoing young man I once was. It's a blessing at times since I can keep my heart in one piece and not worry about drama, having to keep an image I likely don't have for women or what not. But, on another hand, I'm still a virgin...probably will be for at least awhile too. It sucks..but I REALLY fear an STD or getting a woman pregnant. My life would be over if I got someone knocked up.
Brusilov
Deinonychus


Joined: 30 Mar 2009
Age: 34
Gender: Male
Posts: 330

I'm never shy about calling once I get a girl's number. I just have to write down what I am going to say beforehand and it seems to come out better. My problem (sometimes), is that I can come off as overbearing or overenthusiatic and I will scare away my prospect.

The very first time I got a girl's number I made the mistake of calling her that evening. I called her 7 times and left three messages. I never heard from her again; SURPRISE, SURPRISE.

You live, you learn.

Getting the number is the hardest part. Actually starting a relationship is the first step, and by far the hardest step. One beef I have with all of those dating-advice books and websites is that they only tell you how to act once you are in a relationship. They don't give you any help whatsoever on how to start one or actually find someone to date.

Most NTs have trouble finding girls to date, and sometimes I'm surprised that people with AS have any success at all. I suppose that if your willpower and determination is strong enough, you can do anything. All you need is the proper motivation to achieve anything.
sunshower
Veteran


Joined: 17 Aug 2006
Age: 120
Gender: Female
Posts: 4,496

aspieguy101
Raven



Joined: 30 Jan 2009
Age: 32
Gender: Male
Posts: 122

sunshower wrote:
The thing that sticks out for me here is "young, attractive, women". Unless you're young yourself, with dating you should stick to your own age bracket; you'll have higher chances of success and probably higher compatibility too.
I am young. I see what you mean though.
computerlove
Veteran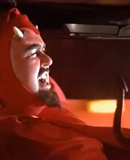 Joined: 10 Jul 2006
Age: 119
Gender: Male
Posts: 6,701

JohnHopkins
Veteran



Joined: 19 Nov 2007
Age: 31
Gender: Male
Posts: 2,735

b9
Veteran



Joined: 14 Aug 2008
Age: 47
Gender: Male
Posts: 12,437
Location: australia
girls ring me.
i do never ring them.
if they wish to speak to me they use the phone, and sometimes i "answer" it.

i like girls very much, but when i am tired and want to go to sleep, they must not interfere with me.

i do not know why some girls think i am good. i think it is because i am living in a very unworried way, and they seem to want to cast away their own worries and be near me.

goodness knows really what the hell is going on.