Page 1 of 1 [ 7 posts ]
The_Face_of_Boo
Veteran


Joined: 16 Jun 2010
Age: 37
Gender: Male
Posts: 28,936
Location: Beirut, Lebanon.
LostAlien
Veteran



Joined: 3 Feb 2009
Age: 36
Gender: Female
Posts: 1,577

nick007
Veteran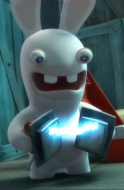 Joined: 4 May 2010
Age: 37
Gender: Male
Posts: 22,776
Location: was Louisiana but now Vermont
My mom had on Dr.Phil a few days ago & he was talking about how some guys cheat because of their DNA/genetics or brain injuries. Assuming that's true & assuming that guys who cheat are more desirable; maybe I should bang my head with a frying pan alot so I can be more desirable

I keed, I keed


_________________

But I don't want to go among mad people, Alice remarked.
Oh, you can't help that, said the Cat: we're all mad here. I'm mad. You're mad.
How do you know I'm mad? said Alice.
You must be, said the Cat, or you wouldn't have come here.
lotusblossom
Veteran


Joined: 13 Jan 2008
Age: 40
Gender: Female
Posts: 3,106

2 points

In favour- I expect men with low testosterone are less attractive to women, smell less good, and that sort of thing, I expect men with high testosterone have a higher sex drive and find it harder to turn down sexual opportunities.

against- Ive met lots of slu*ty unattractive wimpy men. they often want to boost their ego and low esteem by sleeping around, it can make them feel attractive and make them feel manly.

I think in real life (not idealisim), people can not tell who will be faithful or not, and you have to trust your partner and if you dont trust them, then you have to find someone you can trust, or work on your inability to trust. I think most people will not be faithful and one has to think very carefully about what one can stand and what one cant, whether one would prefer honesty or 'not to know'.
Asp-Z
Veteran


Joined: 6 Dec 2009
Age: 26
Gender: Male
Posts: 11,016

Probably. The kind of men who women pay attention to are usually full of themselves, because those people happen to be the extroverts, and such people also tend to be "players".

The "Aspie type" (shy, introverted), on the other hand, is less likely to attract the attention of a female, but is also generally more honest and therefore less likely to cheat.
The_Face_of_Boo
Veteran


Joined: 16 Jun 2010
Age: 37
Gender: Male
Posts: 28,936
Location: Beirut, Lebanon.
I think It's a dilemma really....

Women give attention much more to attractive men ---> Attractive men can attract a lot of women ----> so those men can afford to jump from one bed to another , so they can afford to lose one woman because they can easily get another one, so they are more likely to cheat because they can afford to cheat!


Unattractive men won't attract many women , so once they get one they will become too attached to her because deep down they know very well that they can't afford losing her, because they can't get another one easily.


Another thing I noticed about women, most women like 'experienced' men , men who had a one relationship at least , even the unexperienced women.

A virgin girl told me once that she would never date a virgin guy =/ .

I think that girls *subconsciously* also seek for a man who can make them orgasm.
book_noodles
Veteran


Joined: 13 Feb 2010
Age: 26
Gender: Female
Posts: 953

The_Face_of_Boo wrote:
I think that girls *subconsciously* also seek for a man who can make them orgasm.
That would be
really
strange

When I decided that I liked my boyfriend, he was alternately quiet and then enthusiastic but rejected by some older kids he kept trying to talk to.
He was attractive, but not noticeably so since he was always wearing a hood and had his head down on his desk. He was DEFINITELY not full of himself. I liked that he was not an arrogant jerk. I do know people who seem attracted to arrogant jerks

I will never understand why.
I think being friends first is necessary. You're less likely to betray a friend than you are to cheat on some chick you picked up on a whim.
..no comment on the level of sexual experience


_________________
"If you look deeply emough into any person's soul, you can see the emu within them struggling to get out. Actually, most people don't have emus in their soul. Just me." - Invisible Dave, Lady of Emus