Page 1 of 1 [ 9 posts ]
queenhobart
Emu Egg



Joined: 4 Dec 2010
Age: 35
Gender: Female
Posts: 4

Absolutely! I have dyslexia and my bf has aspergers, and we get on very well. We just have to be very clear with each other, have rules about fighting (separate when we're really angry, never use 'always' or 'never', etc). We also have really similar senses of humor, which helps. We also have to compromise: he knows things can't be perfect, and I know he's going to be a hermit sometimes. But I'm pretty sure the compromise thing is in all relationships .

Also, he's a terrible pendant from time to time, but I don't let him get away with it, and he thanks me for that

Congrats haha That's good to hear though.

Me and my gf have rules but because she's dyslexic, they don't always get put into practise and I always feel frustrated, and she gets frustrated because I'm so pedantic.

I guess we both need a certain amount of leniency but not too much?
Asp-Z
Veteran


Joined: 6 Dec 2009
Age: 28
Gender: Male
Posts: 11,018

KnowRainSupreme
Blue Jay

Joined: 28 Nov 2010
Gender: Male
Posts: 83

My best friend is dyslexic, and my other close friend has ADHD, so I guess I have some say here.

It can definintley work, In fact I would recommend it over NTs because they should be more understanding about your problems/issues. You may have some things that are different. But you probably both suffer from cognitive issues (depending on the level of your diagnosis) that were fairly severe in the past. Remember, it's always a struggle to have a relationship, but make sure to reach a general acceptance of both your issues at the moment together.

There is a bond here, and I really think such a relationship can be helpful for both people involved. True, there will be arguments/issues, but ALL people have those. Since you probably share problems with communication, I really think you can learn to better cope with your issues through the bond.
superboyian
Veteran


Joined: 9 Sep 2009
Age: 30
Gender: Male
Posts: 14,607
Location: London
That's 100% possible, but it shouldn't really be anymore different compared to being in a actual relationship.

_________________
Follow my adventures on twitter: @superboyian
Former co-owner of Aspies Central:
http://www.aspiescentral.com
Currently Blint is stable and is undergoing physio. She is now able to walk with assistance and slow restoration of her right arm. Full recovery is looking promising, once again, thank you tremendously for your support. Signature is updated accordingly based on her recovery.
Chronos
Veteran


Joined: 22 Apr 2010
Age: 41
Gender: Female
Posts: 8,698

CaramelCookie wrote:
Can an aspie and someone with dyslexia have a successful relationship?

Considering how pedantic an aspie can be and the need for things to be explained clearly, could this ever work?

I think it's a tough combination. What do people think?
My roommate struggled with mild dyslexia when he was younger and as I am hyperlexic I suppose, and am a bit of an amateur linguist, I've found the differences how we perceive words to be quite interesting.
I suppose it's a point of annoyance to him, that when he asks me how to spell a word, I frequently reply "How do you think you spell it?" Because I'm curious as to his reasoning process on the matter. I've discovered a few things concerning the nature of his troubles by asking this. First, he cannot distinguish the minute differences between the sounds of vowels in applied speech. For example, "trek" "track" "pin" and "pen" sound identical to him. Occasionally, he does not fully understand the word he is saying. For example, the word "disease," he interprets as a "pure" word, for lack of knowledge of the proper linguistical term. It does not naturally occur to him that disease is actually dis-ease. The opposite of being at ease. It is primarily such words that he seems to have the most trouble with.
Occasionally he accuses me of implying that he's stupid, to which I reply that if I thought he were stupid, I would either have told him, or would not continue to socialize with him, to which he replies that it's my tone, to which I remind him that I have trouble detecting my own tone, and he's overly sensitive, which it is undisputed that he is.
So we do have our heated moments. He is below average in his ability to express himself, and will often say one thing and do another or say one thing, and mean another, and he also has many unspoken expectations, and I'm quite the opposite and need people to be fairly straight forward with me. When he does make an attempt to express something, for example, recount a story (which he actually has the ability to remember in great detail), he manages to recount it in great detail...and yet still be entirely ambiguous. Everyone in the story becomes "this guy," "that guys" "the other guy," "this girl," that girl" "the other girl" he, she it they, and so on, without ever giving much information on who he is actually talking about. Straightening a story out usually turns in to a 30 minute interrogation session.
He has gotten better about this. He knows if he doesn't want me to eat the last cookie in the box, he has to tell me he wants it, rather than saying "You can have it," and expecting me to say "That's ok, why don't you take it." He has learned the latter will just leave him cookie-less.
I have learned not to ask him if he wants the cookie, because then he will assume I am asking because I want it, even when I insist that's not the case, and feels compelled to give it to me even if he actually wants it. So now I just ask him "Are you going to eat this or should I throw it away?"
And then I'll get a straight answer out of him.
Chronos wrote:

My roommate struggled with mild dyslexia...
That's madness! Almost exactly the same situations come up! I don't know if I'm hyperlexic, it's possible.
I get what you're saying about being asked how to spell things and asking them "how do you think you spell it?"... That usually leads to an argument, in fact if I ask any questions she thinks I'm attacking her but I either don't understand her or want to understand more. I suppose curiosity takes over.
Really helpful though, we been talking it out haha
Thanks
nick007
Veteran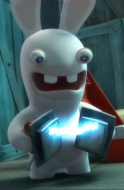 Joined: 4 May 2010
Age: 38
Gender: Male
Posts: 24,658
Location: was Louisiana but now Vermont in the police state called USA
CaramelCookie wrote:
Can an aspie and someone with dyslexia have a successful relationship?
It depends on the two people but YES it's possible. There is some overlap between AS & Dyslexia. I have both & my ex was severely dyslexic. Their were a lot of problems at times because of it but I connected with her much better than I have with anyone else. One of the main problems we had was with communication sometimes. We had lots of misunderstandings but we often laughed about em. Being able to understand & accept each others differences/weak points & being able to step back/down instead of having a heated debate/argument is extremely important
gypsy2522
Hummingbird


Joined: 5 Apr 2013
Age: 36
Gender: Female
Posts: 22

I could use y'all's help. I have been seeing a good, close friend of mine, on and off for about a year now. I have high functioning autism, aphasia and mild adhd. Which causes major tornados and frustrations in me. Because im not always able to understand over people, even when it's straight talking - because of the aphasia. And then there are times, we im not able to express myself properly, because of it. People tend to get the general jist of it, but its not always want im trying or want to say. Then with the autism, I cant read body language, im extremely sensitive to sound, especially loud voices and certain tones. I also fail when it comes to filling in gaps of information in conversations. I am a very emotional person, to the extreme. I've also have had a rough past with lots of abuse and people taking advantage of me and my lack of awareness. Which has put me on the defensive with everyone.i also have severe anxiety disorder, so I worry 24/7 and its baaaaaaad. This is worst at night.

my friend, stuff it, lets call him my bf as technically we're working towards that. He has dyslexia and schziotypal (normally I know how to spell that word, ugh, so annoying).

And we clash. He's a really emotional person too. And we end up arguing with each other and one of us always ends up crying, normally me. It seems to stem from poor communication. And me identifying things which are wrong. So seeing him talk to a girl and gives her a hug - I accuse him of flirting with her. He denies it. Later she confirms that it wasnt flirting and I end up feeling silly. (Didnt happen, but an example of the type of thing that happens)

Im honest, to a fault. And so I can be critical of people, and he takes this to mean that I think he doesnt have much worth. Which is so, unbelievably not the case, in actual fact I think most highly of him. I just dont feel the need to point them out.

And ive gotten into a bad habit of calling him late at night when im struggling with anxiety. And he has to get up early for work. So he gets annoyed at me, which makes me feel worse. Which in turn makes him worse.

We always seem to be caught in circles. And I get 'locked on' and cant listen, and just end up repeating myself as the same thoughts go round and round my brain.

The rest of the time, we're abit of a power couple lol and work really well. We always find each other interesting and have the same 'special interests' and he gets me where others don't. He also see's me in ways other people haven't before. We have the same sense of humour. Amd have very similar backgrounds. When its good, its very good.

But when its bad, its very bad



Any tips or advice you could give us, to help things improve? We really wanna give this a go because we really love each other and can see it going the full mile