stabilator
Deinonychus



Joined: 23 Sep 2013
Age: 46
Gender: Female
Posts: 337
Location: USA
I realized I was different from others in first grade, but got hints in kindergarten when I didn't understand others much. But it took many years to find out the reason...

I never heard of Asperger Syndrome until I was maybe 37 or 38 a year or so ago.
I never had a clue I might have Asperger Syndrome or Autism until a few months after that.
I have been in the land of confusion for about 39 years.
WastedLife
Butterfly



Joined: 22 Dec 2013
Age: 77
Gender: Male
Posts: 9

Dan_Undiagnosed
Veteran


Joined: 18 Jun 2011
Age: 36
Gender: Male
Posts: 641

After hearing Kurt Cobain once describing feeling like he was dropped off here from another world I can honestly say I felt similar feelings as young as 3. I didn't think it would be a problem for me until probably 11 or 12 when the reality of more complex, nuanced relationships started becoming apparent. I didn't handle that period well but also for a bunch of other non ASD reasons.
KWifler
Sea Gull

Joined: 11 Aug 2011
Age: 32
Gender: Male
Posts: 236
Location: Bellingham, WA, USA, Earth
I was always saying very intelligent things about the sermons in church when I was first able to speak (maybe 2?).
When my mom tried to show me off to other people, I would go into shock and become a babbling snotty mess.
My only solace during the many years before school age was when I watched Mr Data learning life lessons on Star Trek TNG, and when I listened to Spock's analyses of human behavior. Those two characters were my only knowledge of intelligent life until I was allowed to talk to adults about scientific subjects. I always wondered how the Vulcans could let a bunch of 'humans' run a star ship.

I've never really been interested in entertainment of any kind, not even the mainstream factual form of entertainment. I am only interested in creating innovation and progress, solving real world problems, the bigger the scale, the better. Also the study of such innovations throughout history, although I have weak eyes and am unable to read much without getting headaches.
Campin_Cat
Veteran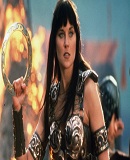 Joined: 6 May 2014
Age: 58
Gender: Female
Posts: 25,943
Location: Baltimore, Maryland, U.S.A.
I would say I became aware of my being different when I was around 3 years old. I didn't have to wait until I got to school and was around other kids because I saw how different I was from the people (family) I was already around. I can clearly remember standing in the middle of the living room floor and giving a soliliquy about "this one's like this, but I'm not like that", and "that one's like that, but I'm not like that"----"who am I like"? I was very smart though I was categorized as stupid-----in retrospect, I wasn't being challenged.

My mother wanted to hold me back in school because I started first grade when I was 5 (they didn't have kindergarten when I started school and my birthday is late in the year.); (I probably should've been advanced), but the Vice Principal wouldn't let her. She tested me and I was reading at the 6th grade level when I was 5. I knew how to tell time, knew my ABCs, knew how to read, knew how to do VERY BASIC math, i.e. 2+2 kind of stuff, knew how to do subtraction-----all at 5 years old-----before then, really. So, my mother couldn't sell them on "slow", so then she told them she thought I was autistic. (Meanwhile she continued to call me "stupid" constantly, and told me I acted like a retard----or, that I did things like people in a mental institution did.) They sent me to a psychiatrist. The woman asked me if I knew what I was doing there; I told her "no", and that I thought it was my mother who should be there. LOL My sister always did call me "an old soul". I thought my mother was out to get me. They put me in Special Ed. I thought they were all a bunch of idiots.

Years later I had a teacher tell me how great my paper was and why didn't I do that ALL the time. I thought to myself: "Why don't you give me good assignments all the time?". (I put that on another thread, too.)

Anyway..... Years later I heard someone talking on TV about ADHD, and all kinds of lightbulbs went-off----that was sooooo ME!! !! Little did I know it only explained a PORTION of me. I got Dx with ADHD.

A few years ago (late 40s), my doctor said she thought I had Asperger's----tested me, and diagnosed me as such. Wha'd'ya know? Ol' Mom was RIGHT!! !!
HarmonySeptember
Snowy Owl



Joined: 14 Apr 2014
Age: 27
Gender: Female
Posts: 142

sport
Raven


Joined: 20 Feb 2020
Gender: Male
Posts: 124
Location: us
nick007
Veteran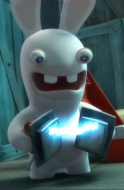 Joined: 4 May 2010
Age: 37
Gender: Male
Posts: 23,178
Location: was Louisiana but now Vermont in the police state called USA
I felt different since I started Kindergarten but I have some physical disabilities & learning disabilities in addition to my autism. I was bullied alot throughout elementary school & majorly struggled with lots of school subjects. I'm also extremely nearsighted even with glasses & I also had some occasional physical therapy at school cuz I had bad motor skills.
I didn't become aware of Aspergers thou till after I graduated high-school when my mom told me. I never heard of Aspergers before.

_________________

But I don't want to go among mad people, Alice remarked.
Oh, you can't help that, said the Cat: we're all mad here. I'm mad. You're mad.
How do you know I'm mad? said Alice.
You must be, said the Cat, or you wouldn't have come here.
Joseki
Emu Egg


Joined: 13 Apr 2020
Age: 45
Gender: Male
Posts: 6
Location: USA
I was aware of my struggles since late elementary school. I didn't put "autism" in the mix of self-understanding until I was in my early 30s and I took an online neurodiversity quiz out of curiosity of whether my difficulties might have been Asperger's. That quiz declared that I was, in fact, unequivocally neurodiverse. That was when I first took seriously the fact there was really something different about me, and that my perception of being different wasn't just my imagination.

_________________
Diagnoses: ASD Level 1, Social Anxiety