Interesting conversation I had with my mom earlier...
Page 1 of 1 [ 5 posts ]
Descartes
Veteran


Joined: 8 Apr 2008
Age: 29
Gender: Male
Posts: 6,133
Location: Arlington, Texas
No, I didn't come out to her. Our conversation was over the Gay-Straight Alliance I'm a member of and the Gay Pride parade I might go to tomorrow. My mom knows that I'm wanting to go to the parade, which was why she strictly ordered me not to mention anything about it on Facebook, since I'm friends with some relatives. The reason she gave me was basically because she didn't want to hear any s**t from relatives over it. To be honest, I'm not even sure if she's comfortable with the fact that I'm attending a Gay Pride parade, but it's not like she's going to try to stop me.

Then, the conversation drifted toward the Gay-Straight Alliance. She asked me why I was a member, and I told her that I wanted to "broaden my horizons" and diversify my field of friends and acquaintances (which is true, but I didn't tell her it was also because I, myself, am gay). She accepted that explanation. It's not that she's disappointed in me or anything, it's just that she doesn't understand us gays at all. She has a "live and let live" attitude when it comes to homosexuality, but I can tell that the subject makes her a bit uncomfortable. I remember she told me that she could never imagine herself with another woman, to which I replied "Yeah, because you're straight."

I have a long way to go before I officially come out to my parents, but I'm glad that I seem to be making some progress on their overall worldview. Baby steps...

_________________
What fresh hell is this?
Kail
Deinonychus


Joined: 23 Feb 2011
Age: 28
Gender: Male
Posts: 367
Location: MEXICO
mb1984
Velociraptor


Joined: 4 Feb 2011
Age: 35
Gender: Male
Posts: 432

Descartes wrote:
I have a long way to go before I officially come out to my parents, but I'm glad that I seem to be making some progress on their overall worldview. Baby steps...
Ditto...
I had no idea how complicated and emotional coming out was really going to be.

_________________
AQ Score: 44/50 Aspie Quiz: 175/200-Aspie 31/200-NT

Judge of your natural character by what you do in your dreams.
Ralph Waldo Emerson
AstroGeek
Veteran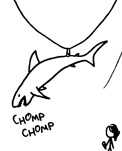 Joined: 28 Jan 2011
Age: 26
Gender: Male
Posts: 1,582

I had it easy. I knew my parents would be fine with it, so one day when my Mom was driving me home from a school musical rehearsal I just said "Mom, I have something to tell you. I'm gay." The feeling can best be compared to jumping off a cliff. Her first response was just "Ok," sounding rather surprised.
visagrunt
Veteran



Joined: 16 Oct 2009
Age: 53
Gender: Male
Posts: 6,118
Location: Vancouver, BC
You know your mother best. However, as an outsider, I would not be in the least surprised if--when the time comes that you do come out--she replies that she has known for some time. After all, she knows you better than anyone else, too, and you are providing all sorts of clues.

It sounds to me like you're going about things the right way. You are pursuing your interests, taking the time to learn, and you are not taking any irrevocable steps until you are ready to do so. Meanwhile, it seems to me that when the time comes she is just going to confront any of her discomfort that remains, and put it aside.

_________________
--James