Page 1 of 1 [ 5 posts ]
alecazam3567
Sea Gull

Joined: 18 Jul 2012
Gender: Male
Posts: 238

Okay, so if I'm sitting at my computer alone, and someone turns on the blender, or the garbage disposal, or my dogs start barking or whatever, and it creates a lot of noise, I can't stand it and it makes me angry.
Meanwhile, walking down a bustling city street feels perfectly natural and I'm completely unfazed. Is that weird?
nominalist
Supporting Member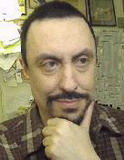 Joined: 28 Jun 2007
Gender: Male
Posts: 2,667
Location: KC area (born in NYC)
The noises on city streets become a kind of "white noise." They don't stand out. However, sudden, distracting noises can be annoying. That is very common among Autists.
Canaspie
Veteran



Joined: 10 Aug 2012
Age: 29
Gender: Male
Posts: 3,228
Location: Ontario, Canada
I experience exactly the same thing.

I think it's all in the setting. If I'm on my own, in a quite place like at my computer, it's quiet most of the time, so whenever there is noise it just kind of jumps out and seems unnatural. Whereas in the city the noise is constant, and all blends together - it doesn't bother me because it's always there.

One thing I found worked for me was plugging in my earphones and putting some music on while on my computer - provides some constant, "white noise" and I find I'm not annoyed by other noise nearly as much
Matt62
Veteran



Joined: 4 Jan 2012
Age: 58
Gender: Male
Posts: 1,230

Yeah, I experience this frequently. Sudden sounds, especially shrill ones can set me on edge. A screaming infant can push me over. Actually, that is worse as stress comes with that one.
Yet, in a fairly busy store where I am working, it all just goes on. The chatter in the background is just white noise, though I can pick out voices easily if I am inclined. But a shout, cry, scream will cause me to become unglued in a nano-second. Same thing with walks, normal sounds are ok, but if someone else's dog starts barking (my own excepted which is weird because he is a VERY noisy JR Terrier!) I might jump out of my shoes. Also, mechanical sounds outside can quickly become annoying. One exception is the EVEN noiser this year- than -in- the -past, cicadas. Those things are really freaking me ot, to be frank.

Sincerely,
Matthew
glasstoria
Velociraptor


Joined: 2 Jul 2011
Age: 39
Gender: Female
Posts: 468
Location: Missouri USA
Even something "small" like the electric stapler can make me jump. I felt bad the other day because I was babysitting at my house and the mother came by to pick everyone up and she let her kids "play" the piano, which we don't let them do (because of the noise), and I remembered why we don't let them, the sound of it was enough to upset me and give me a headache. Which I felt guilty about because I would want to be supportive of little kids trying music and expressing themselves, but it completely hurt my head.

_________________
Your Aspie score: 165 of 200
Your neurotypical (non-autistic) score: 48 of 200
EQ 12 SQ 70 = Extreme Systemizer