Do you, or have you ever had a close friend?
C2V
Veteran


Joined: 7 Apr 2015
Posts: 2,666

I don't have friendships either. It was easier when you were a kid - friends were people you played cricket with, kids you went to school with, rode your bikes with. It was all fun and simple.
Adulthood - not so much. I started to question the basis of these connections after highschool, and unfortunately I discovered most of them were based on sex. People I thought were my friends just wanted to have sex with me, and were trying to trick me into believing they were my friends so I would sleep with them.
A friend, to me, is still that childhood simplicity - now, someone to go out and have a good time with, someone With shared interests who was nice to me and I got along with and felt comfortable with, someone I liked to be around, who I found interesting to talk to and could learn from. It never seems to gel, as an adult.

_________________
Alexithymia - 147 points.
Low-Verbal.
nick007
Veteran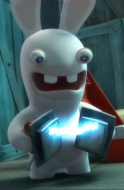 Joined: 4 May 2010
Age: 35
Gender: Male
Posts: 19,456
Location: was Louisiana but now Vermont
When I was 20 I had a close online friend who became my girlfriend. My other ex & my current girlfriend also were/are close friends.

_________________

But I don't want to go among mad people, Alice remarked.
Oh, you can't help that, said the Cat: we're all mad here. I'm mad. You're mad.
How do you know I'm mad? said Alice.
You must be, said the Cat, or you wouldn't have come here.
Outrider
Veteran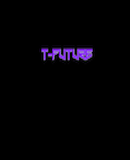 Joined: 15 Feb 2014
Age: 19
Gender: Male
Posts: 3,007
Location: Australia
I have my best friend who is also an aspie. We met in primary/elementary school and have known each other for years and years.

We are planning on continuing our friendship into adulthood obviously.

He truly is my best friend for life and i feel hopefully will be.

I saw the other replies, am I really one of the only people here who has kept a friend throughout their life?

I'm nearly 17 and we became friends at 11...

We both live in different cities and only meet in person once every few months to years so there's that...
slw1990
Veteran


Joined: 9 Jan 2014
Age: 27
Gender: Female
Posts: 1,393

I use to have a few close friends when I was younger, but a lot of them were really flaky and weren't exactly people I could trust.

I don't really have any close friends or people that I hang out with regularly now. There's a few that hang out with me once in a while, but that's about it.
mjames72
Hummingbird


Joined: 4 Jan 2018
Age: 22
Gender: Male
Posts: 24
Location: northern California, USA
It's hard to tell whether I have any real friends or not. There are only 5 people I consider my friends right now, and I don't know if they consider me their friend. I really doubt we can consider ourselves close. They rarely contact me first and I'm always the one initiating. They usually respond and we end up getting to see each other maybe once every 2 weeks, but they are often flaky and it's hard to tell whether they enjoy my presence. Sometimes we have decent conversations, other times it's silent most of the time we're together. I never know what to say most of the time and they rarely ask me any questions or tell me anything about themselves. They never do any sort of banter or joking around with me, and I don't know how to do that stuff because of my aspergers. If I'm lucky they will give me hugs on special occasions, but there is no physical contact other than that. They very rarely give me any compliments or say things that show appreciation for me. Worst of all, no one ever asks me to be in pictures with them. I am in university now and I don't keep in contact with any of my friends from high school anymore because it seems like they have moved on. When I was in high school no one would ever defend me when I was getting bullied. I feel like no one ever wants to be my friend and I am unlikeable. I barely know how to make friends and I always fail when I try to.
thewho7
Tufted Titmouse


Joined: 12 Dec 2014
Age: 30
Gender: Male
Posts: 33

Canary
Veteran


Joined: 27 Sep 2016
Age: 29
Gender: Female
Posts: 512
Location: Midwest
Summer_Twilight
Veteran


Joined: 13 Sep 2011
Age: 36
Gender: Female
Posts: 2,981

Yes, I have had close friends but most seem to be in my life in short-term until which have spanned from 6-8 years which have usually ended because they find a significant other and they seem to toss me to the side.

Recently, I made friends with someone from my house of worship but she is already married and her husband approves of me as he is on the spectrum too. I would say that we are getting close.

Others, I am close with another male friend and we get together and text all the time

Finally, my closest friend is a former bus driver who I stayed in contact with when I was in 11th grade and she was in her 50's at the time.
super boy 44
Yellow-bellied Woodpecker

Joined: 11 Jan 2018
Age: 21
Gender: Male
Posts: 51

I thought I did, a girl I really started to like. Until recently she's been too busy. At first I accepted, then I'd ask every now & then how she's doing, and no response. It's been a week and a half since I last heard from her. I feel very hurt. If it is the end, then It was my longest close friendship ever. 6 months. Though we never met in person as we met online. We have skyped, written a few letters, exchanged gifts, etc. She's "too busy" all of a sudden.
JustFoundHere
Sea Gull

Joined: 13 Jan 2018
Age: 55
Gender: Male
Posts: 245
Location: California
Back in grammar school, we were encouraged to acquaint with peers beyond one close friend. The thinking is to encourage a few friends with diverse interests.

Many schools want to discourage the troubling behavior of cliques; which can stem from groups locked-into that cycle of "same (forced) values."

Many schools even want to encourage students with one or no friends to both diversify, and expand their social circles; which many educators believe encourages healthier peer relations.

Recently (as of this writing), the question was asked if schools should ban the concept of "best friends?" Middle-of-the-road" approaches appear best here; that is again, schools encourage diversity, and discourage those troubling dynamics. Encouraging that balance may even be helpful concerning the Autism Spectrum.
banana247
Sea Gull

Joined: 5 Mar 2012
Age: 24
Gender: Female
Posts: 214
Location: Wrong Planet
I suppose the term is entirely subjective. I've got a large handful of close friends. Most are in the same friend group and we have a group chat. We see each other about once per year, usually around the holidays and depending on who is coming back home. We are all in different states now. The group chat helped to stay "in touch", but we don't usually have conversations, people just use it like a mini-social media and put little blurbs here and there about random stuff. I do feel sad that they don't have time to talk with me on the phone or "care" to ask personal questions about my life. However, they are still my close friends and I know that we will continue to be in each other's lives for years to come. When I see them in person, it's like no time has passed. We enjoy each other and I love them deeply.

My "best friend" in the group had been casually texting or snap chatting with me pretty consistently over the past few months, (this was a major improvement!), but it seems that she's sort of receded from our interactions again. No real reason why. Just not responding or initiating the way she had been. It doesn't make me love her less. I wish connection could be more consistent, but that's just not the way our lives are these days. It's ok though, because I have proved my loyalty, and so now she is loyal to me as well. I feel this way about all of my "close friends".

I have lots of friendly acquaintances most places I go, but i don't make real friends easily. I do have a small handful of friends who aren't my close friends, but I tend to keep non-close friends shoved into the acquaintance zone. I don't have the social capacity for tons of casual friends! My large handful of close friends I see once a year is enough to keep me busy and socially drained, even if we barely talk

mind_my_palace
Hummingbird


Joined: 19 Dec 2017
Age: 39
Gender: Male
Posts: 21