Questions to Math(s) experts regarding Pure Math(s).
Page 1 of 1 [ 9 posts ]
slave
Veteran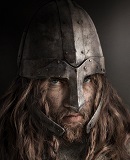 Joined: 28 Feb 2012
Age: 108
Gender: Male
Posts: 4,410
Location: Dystopia Planetia
I would like to see a comprehensive list of topics that are categorized under the umbrella of Pure Math(s).
Could you recommend any online material that would fulfill that request?
or could you list them yourself?

Are there any topics within Pure Math(s) that can be studied in and of themselves...in isolation as it were from the rest of Mathematics?
Are there any topics that do not build on a Baccalaureate foundation in Math(s)?
if not, what foundation would one have to possess in order to begin to study any given topic in Pure Math(s)?

Are there any websites that you could recommend that focus on Pure Math(s)?

I hope that my questions make sense.
I appreciate any thoughts that you may have to this end.
Thank you.

Declension
Veteran


Joined: 20 Jan 2012
Age: 33
Gender: Male
Posts: 1,807

slave wrote:
Are there any topics within Pure Math(s) that can be studied in and of themselves...in isolation as it were from the rest of Mathematics?
Almost all of them can be (at the basic level, anyway), as long as you have a good understanding of sets and functions. Most topics nowadays are written in terms of sets and functions.
But it's not quite that simple. See, you can
study
any topic in the abstract without knowing about other topics, but the thing which really makes topics come alive is
examples
. And examples will often come from other topics in mathematics.
For instance, you could study topology in the abstract, simply proving theorems like "if a topological space has property X, then it also has property Y". But to really understand what a topological space is, you will need a bunch of real examples. And these examples come from all over the place - numbers, graph theory, functional analysis...
Also, if you get to the "advanced section" of any mathematical topic, you will usually find that you suddenly need to know about other topics. For example, if you're serious about studying topology, you are eventually going to have to knuckle down and learn about group theory, since one of the advanced tools you need involves associating a group with a topological space.
slave wrote:
Are there any websites that you could recommend that focus on Pure Math(s)?
Wikipedia. Sounds odd, but it's true. The community who edit mathematics articles on Wikipedia have done a great job creating a jumping-off point for just about any mathematical topic you could name. Basically, pick a topic that you want to know more about, and slowly read through the Wikipedia article. Every time you hit something you don't understand, use links to other Wikipedia articles or sources in the References section to fill in the gap.
ModusPonens
Veteran



Joined: 1 Jan 2013
Age: 37
Gender: Male
Posts: 715

This site will inform you on the classification of every field of mathematics. http://www.ams.org/mathscinet/msc/msc2010.html

You will see by the size of it that it would take forever to explain what is applied and what is pure and what is applied, and I doubt anyone in the world can do it really acurately. But if you want a really rough separation between applied and pure, from 03 to 60 it's pure. From the next downward it's applied.
ModusPonens
Veteran



Joined: 1 Jan 2013
Age: 37
Gender: Male
Posts: 715

Regarding precedence of a subject you want to study, it really depends on what your courses are in the BSc.

For example, you can study abstract algebra without knowing much from other areas. But to really have an understanding of what you're studying, it helps to have studied the real number system in Calculus, and Linear Algebra, for example.

But a good idea might be to go to the MIT opencourseware (http://ocw.mit.edu/courses/mathematics/index.htm) in math and study the subjects in the same order as they are structured as 1st year 1st semeter, 1st year 2nd semester, and so on.

Good luck

Trencher93
Velociraptor



Joined: 23 Jun 2008
Age: 121
Gender: Male
Posts: 464

I do not know if there is a comprehensive list of pure math topics, since the line between pure and applied math is not clear. The Wolfram math site has a lot of information on all branches of math.

http://mathworld.wolfram.com/

Set theory can be studied on its own, and is the foundation for everything else. (Group theory, abstract algebra, etc all build on set theory.) You do not need to have an extensive math background to study set theory. To get started, I'd recommend a gentle introduction like Patrick Suppe's book. The publisher Dover has a lot of inexpensive, good books on various math topics.

If set theory is interesting, you may want to look at a discrete math book. (Schaum's has a good and cheap discrete math book in their "Schaum's Outline Of ..." series.) A discrete math book will survey different topics in "pure" math. If you see a topic of interest, you can study that topic in more detail.

A lot of pure math uses linear algebra and matrix theory. Matrices pop up all the time. You may need to learn a little about these topics to follow what you're studying. Anyone who can do high-school algebra can learn them. Fortunately, there are computer helps for doing matrix computations like R. When I learned matrices, I had to do them on paper. Yuck! Even worse, I've largely forgotten all that.
Abstract_Logic
Veteran


Joined: 3 Dec 2008
Gender: Male
Posts: 579
Location: Here
I will second what Trencher said. Also, a great book to start is Foundations and Fundamental Concepts of Mathematics by Howard Eves. The book surveys various topics in abstract mathematics, and is a good place to begin before you delve into more technical stuff.

As others have mentioned above, set theory and mathematical logic are considered the foundations of mathematics, and you don't need a background in university-level calculus to read and understand it. It is beneficial to have such a background, but really all that is required is mathematical maturity, which you will build up over time as you study more set theory and logic. Discrete mathematics is a wonderful branch as well.

As you study more abstract mathematics, you will understand how wonderful is the world of mathematics, and you'll realize that it is far more exciting and beautiful than what your high school teachers may have led you to expect.

_________________
Autistic (self-identified)
Open source/free software geek
GoLang, Python, Rust, & SysAdmin/DevOps aspirant
RPG enthusiast
Has OCD, social anxiety, CPTSD
ianorlin
Veteran


Joined: 22 Oct 2012
Age: 29
Gender: Male
Posts: 756

Set theory is really important in all of math and pops up all over the place. Also things from math are really dependent on each other and can show up in unexpected places. I find that linear algebra is a prerequisite and shows up in things many of the upper division math classes. Knowing how to prove things is important for the upper division classes and understanding what For all there exists and other logical things are helpful Quantifier mistakes seemed to be common mistakes even at as prestigous a university as UCLA.
Trencher93
Velociraptor



Joined: 23 Jun 2008
Age: 121
Gender: Male
Posts: 464

slave
Veteran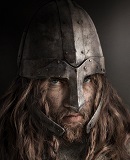 Joined: 28 Feb 2012
Age: 108
Gender: Male
Posts: 4,410
Location: Dystopia Planetia