Jobs working with kids with aspergers, or autistic kids?
Page 1 of 1 [ 4 posts ]
tronist
Deinonychus


Joined: 22 Oct 2011
Age: 32
Gender: Male
Posts: 309

I'm a 24 year old high functioning aspie. I struggle a lot with many things, but I am quite fortunate to function as much as I do. I want to have a meaningful job that actually pays well where I have a chance to help kids with asperger's, or autistic kids. I want to help them learn some of the things that worked for me, and help them to be more accepting of who they are, and grow better to have potentially better lives. Or just help them in SOME way.. What are some jobs where I could do this? How much could I make at these jobs (I'd like to be able to support myself and live comfortably including saving some)? What schooling would I need to complete in order to land one of these jobs? How long would I have to be in school if I went 'part time'?

Any and all help would be greatly appreciated.
restlesspirit
Snowy Owl



Joined: 5 Dec 2012
Age: 61
Gender: Female
Posts: 157

If u can handle the stress of public education there is a huge need for special education teachers experienced with autism.. I am certified and worked in the field. It is very rewarding and if u have aspergers youll have a special understanding,, HOWEVER it is a high stress job.. generally in the us a four year college degree in education or a related field PLUS two to three years more for the teaching license..

You can also work as a paraprofessional.. this takes 48 college hours or a aa degree... doenst matter what,, it is easier to work as a substitute first,, districts tend to hire from within ive found out,, and subbing I find easier as i dont have to work on days im not coping well..there is always a need for dedicated paras and teachers..

there are a number of associated careers,, speech pathologist,, adapted pe teacher,, OT ,,,, psychologist,, research them all..all require four year degrees and licenses.. u might try volunteering first in a local autistic class and see if u like it..

_________________
restless spirit on an endless flight
sushicat
Emu Egg


Joined: 30 Jan 2013
Gender: Female
Posts: 4

You could work as a paraeducator, or sometimes they call them a paraprofessional, and work with children who have aspergers and many other disabilities.

It's a very stressful job, however. Remember that these children do not have the maturity levels of most adults with aspergers. A lot of them haven't gained control over their emotions or impulsive reactions and they tend to be extremely loud and, at times, violent. (I worked as a para for ten years...)

I am also a high functioning aspie, and I will admit that the environment was too stressful for some of my sensory issues...

p.s. Also this job is not for anyone who is a germophobe. Many of my students had accidents, or got angry and threw their excrement. Yes. It was... unpleasant.
monkees4va
Deinonychus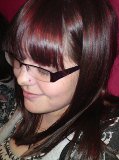 Joined: 2 Sep 2008
Age: 27
Gender: Female
Posts: 379
Location: Scotland
I currently work as a support worker in an autism charity called Scottish Autism. I use my unique knowledge of autism to help support and care for adult autistics. Our service provides anything up to 24 hour care and deals with people from all ends of the spectrum, from high functioning aspergers to non-verbal autistics. Obviously the level of care needed varies with the individual, but it's a very rewarding job. It's strange for me because I'm 20, and I'm the youngest out of all the staff and service users. It comes with a decent pay and flexible hours (I'm also currently studying in college in prep for uni).
I got the job because I helped look after my younger brother, who is higher on the spectrum than me. I used that as a point to draw all my experience from in the interview. I also was very knowledgeable about autism which they loved. I did not disclose my own aspie status until after I was offered the job so not to damage my chances. All that was needed was an occupational health appointment to ensure I was capable of lone working (since I go to a lot of peoples houses on my own) and it was fine.
Only you will know if you're capable of this kind of work, but if you're curious maybe see if you can get a work placement in care. It doesn't even have to be autism centered, I tried dementia first. I didn't enjoy the dementia care but that was more the staff than the job. I took a gamble in taking this job and so far I'm loving it. Pursue your goal



P.S One tip however. If you do get a job like mine don't disclose your aspie status to the service users. It can be a massive hindrance and may end in you having to give up your post with that individual because they start to view you more as an ally than a professional.

_________________
I'm a girl people!
"Do or do not; there is no try." -Yoda
Your Aspie score: 157 of 200
Your neurotypical (non-autistic) score: 65 of 200
You are very likely an Aspie