Coping with the slow loss of an interest...?
Page 1 of 1 [ 3 posts ]
PixieXW
Deinonychus



Joined: 21 May 2012
Age: 24
Gender: Female
Posts: 320

I've recently became very, very perceptive of my special interests and this is turning out to be a very bad thing!
I got into a tv programme (Once Upon a Time) that I love in general but I was not happy about it becoming a special interest above just something I really enjoy watching, why? Because I can't live with the guilt I feel and the annoyance I get for not enjoying it the same once that special interest time is over.
I often feel very annoyed when I lose an interest because they never last as long as they used to when I was younger and I very quickly run out if new information to learn. Worse? I feel completely lost without my interest! I kind of slip back and forwards from the interest and its very unpredictable and I can't cope with it being unpredictable, when some days I wake up wanting to dress as a character and launch straight into the YouTube videos and others I wake up frustrated because there is nothing I want to do and then I rely on my mum to come up with something for me to do. It is making a lot of things really difficult for me and really making me feel down and I just don't know what to do about it! I've spoken to my psychologist and my mum but no one knows how to help!! ! Please any suggestions are very very welcome!

_________________
~Pixie~
nominalist
Supporting Member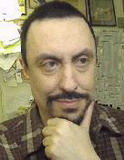 Joined: 28 Jun 2007
Gender: Male
Posts: 2,667
Location: KC area (born in NYC)
I don't know how old you are. However, most college counseling departments offer "interest tests" (perhaps high school, too). Even if you are not a student, you might be able to pay a fee to take the test.

Plus, you might look around the web for some online quizzes on personal interests.
Woodpecker
Veteran


Joined: 18 Oct 2008
Age: 48
Gender: Male
Posts: 2,585
Location: Europe
I would not worry too much, some special interests fade away with time.

Try to keep it in perspective, it is not a special interest which you are using to earn a living. My childhood speical interest turned into a BSc then a PhD in the subject. I am now a senior lecturer at a university where I use my special interest to earn a living.
_________________
Health is a state of physical, mental and social wellbeing and not merely the absence of disease or infirmity

I am not a jigsaw, I am a free man !