Independent neurodiversity definition published
Page 1 of 1 [ 8 posts ]
rdos
Veteran



Joined: 6 Jul 2005
Age: 59
Gender: Male
Posts: 5,945
Location: Sweden
paxfilosoof
Deinonychus



Joined: 4 Jul 2012
Age: 26
Gender: Male
Posts: 380

AgentPalpatine
Veteran



Joined: 9 Jun 2007
Gender: Male
Posts: 1,881
Location: Near the Delaware River
RDOS, thank you for the link, I'll read the paper when I get a chance.

_________________
Our first challenge is to create an entire economic infrastructure, from top to bottom, out of whole cloth.
-CEO Nwabudike Morgan, "The Centauri Monopoly"
Sid Meier's Alpha Centauri (Firaxis Games)
nominalist
Supporting Member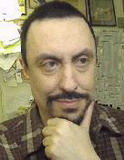 Joined: 28 Jun 2007
Gender: Male
Posts: 2,667
Location: KC area (born in NYC)
rdos wrote:
Leif:
Congratulations on having it published. And Sage is top of the line.
The Creative Commons permissions will make the results more accessible.
paxfilosoof
Deinonychus



Joined: 4 Jul 2012
Age: 26
Gender: Male
Posts: 380

I've read the paper and it's cool. But IMHO, I think the intuitive knowledge of the differences between asperger and neurotypical are not found by asking questions but by life experience. And this life experience are found in the work of Drew Macpherson (http://web.archive.org/web/201203051733 ... erson.com/) and more precise in this book: (http://youmaybeinsane.webstarts.com/ind ... 0228130918).

It's so obvious that their is dualistic genetic origin, aspergian and neurotypical. Basically we have different types of people considered aspergian and neurotypical.
Also politics and all the differences in humans are probably found in the different genetic and environment origin. Aspergians are moslty at the left side and neurotypicals at the right side. It's simple as that. It's just a matter of time to have a more aspergian society, which favors the now less aspergian society. at the end neurotypical and aspergian genes will be mixed and the dualism will be gone
Unipolartom
Emu Egg



Joined: 7 Aug 2013
Age: 70
Gender: Male
Posts: 1

I'm concerned about the narrow definition of neurodiverse with autism and everyone else as neurotypical in this paper. This is not how the real world works. The real world is full of neurodiversities of sociability, attention, literacy, mood, cognition, and more. To quantify this in this polarized way is absurd and just the sort of thing that academics tend to obsess about.
WerewolfPoet
Veteran


Joined: 3 Mar 2012
Age: 26
Gender: Female
Posts: 840

This was an enjoyable and enlightening read, even though I do agree that the way that neurodiversity is presented in the paper can sometimes come across as a bit narrow (though I do not think that this was the author's intention:


Leif Ekblad wrote:

The results correlated to many disorders defined by psychiatry, and also with several factors in personality tests.
...
The neurodiversity concept primarily relates to ASD (Autism Spectrum Disorder), ADHD (Attention Deficit Hyperactivity Disorder), Dyslexia, Dyscalculia, and Dyspraxia (Armstrong, 2010; Jaarsma & Welin, 2012; Pollak, 2009). It is proposed that neurodiversity is similar to other personality differences, such as the personality types measured with a Big Five instrument (Costa & McCrae, 1992), that is, similar to persons with transsexuality wanting to be identified by that term instead of gender identity disorder.
...
diagnostic status for autism, dyslexia, dyscalculia, dyspraxia, bipolar, schizophrenia, Tourette, oppositional defiant disorder (ODD), and nonverbal learning disorder (NLD) have been collected.
...
Aspie Quiz does not support the idea that neurodiversity is similar to Asperger's syndrome or the entire autism spectrum. To begin with, it was the intention to produce a test that could predict an Asperger's syndrome diagnosis, but when the dual-factor nature of the material was discovered, this aim was dropped.
).
Thank you for sharing and congratulations on getting published.

_________________
I am not a textbook case of any particular disorder; I am an abstract, poetic portrayal of neurovariance with which much artistic license was taken.
rdos
Veteran



Joined: 6 Jul 2005
Age: 59
Gender: Male
Posts: 5,945
Location: Sweden
It's mostly narrow because I didn't want to include the things that are unrelated to the psychiatric diagnoses I checked (or some dimension in BigFive, which was also checked). I plan to deal with these things in other papers in the future. In fact, I'm working on a paper about emotion and communication that's not covered by DSM-labels (at least not in the way I'll present it). Then there are neurotypical compulsions (not covered by DSM), neurotypical talent (mostly "cognitive" problems), Aspie hunting (completely novel), Aspie social (mostly novel, but somewhat related to sexuality).