Page 1 of 1 [ 5 posts ]
binaryodes
Veteran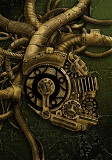 Joined: 12 Nov 2013
Age: 29
Gender: Male
Posts: 610
Location: England
I went to view a house 2 days ago and the first thing I felt was that the guy who greeted me "didnt like me". I dont know if this is accurate as my impression of whether someone likes me or no is based on how "animated they are". Its a littl esimplistic but I guess its a good indicator. I used to assume that this was because I was ugly but having seen a lot of uglier individuals getting by - and having begun to reevaluate my assumption of ugliness this makes no sense of why there were a good few girls at school "interested" despite my "out there" weirdness.

Anyway what an absurd digression. The ACTUAL point is that ive noticed that sometimes i'll say something or other and be ignored completely. I for instance mnentioned a poster in the toilet regarding people "leaving the toilet as theyd like to find it". I felt incredibly put out when he said absolutely nothing

It literally just occurred to me in a "flash of inspiration" that he might have been one of the individuals who left the toilet in a poor state. Or perhaps he felt embarassed that theyd left it up and showed people round the house. I dont know... these seem like pretty damned good reasons

It doesnt however explain why this happens to me alot* in many different contexts.
joku_muko
Veteran


Joined: 9 Dec 2004
Gender: Male
Posts: 710
Location: Oregon
People care less about what you do then you would think. Maybe they were having a bad day. It doesn't really matter if they liked you or not. The goal was to sell you the house. If you liked it buy it.

On being ignored I find the random things we say and us just being 'us' people can find annoying and when people find you annoying they will ignore you. Perhaps though, there are 100 other reasons you were ignored and it has nothing to do with you. Try and not take things personally it will make you a stronger person who feels better about themselves.

It doesn't matter if someone doesn't like you. There is nothing you can do. Why would you want to make someone like you who doesn't? You wouldn't. So, don't give it any thought. As long as you are confident in yourself and know you are doing your best and know that them not liking you has nothing to do with you and everything to do with them you will feel a lot better.

Happiness comes from within, you truly cannot find happiness from others. You can find common ground and be happy with them, but your own happiness is truly reliant on you. Don't look for appreciation, gratitude, or confirmation from others. Only look for it in yourself. Once you can do that there is very little that can stop you.

This is what I'm working on myself its very hard doing this and learning to set boundaries, hope it doesn't come off preachy, but it is really helping me out quite a bit in my life.
lelia
Veteran


Joined: 11 Apr 2007
Age: 68
Gender: Female
Posts: 2,897
Location: Vancouver not BC, Washington not DC
I find that I'm ignored when I say something totally unexpected, not within the context of present conversation, or something for which the other person has absolutely nothing to say about. Also if I say something that embarrasses the other person.
Summer_Twilight
Veteran


Joined: 13 Sep 2011
Age: 39
Gender: Female
Posts: 3,857

KingofKaboom
Veteran



Joined: 20 Oct 2007
Age: 33
Gender: Male
Posts: 3,471