Autism Acceptance Month: Acceptance is an Action
Page 1 of 1 [ 2 posts ]
AspieUtah
Veteran



Joined: 20 Jun 2014
Age: 58
Gender: Male
Posts: 6,118
Location: Brigham City, Utah
AutismAcceptanceMonth.org wrote:
April's just around the corner, and you know what that means -- another month long celebration of Autism Acceptance Month!
You may have heard April referred to as Autism "Awareness" Month, where people gather around to remind each other to be aware of autism, hold fundraisers to pay for more awareness programs, and urge people to make sure that their friends are aware of autism. But awareness is not enough. *Awareness is not an action -- acceptance is.*
That's why every April, autistic self-advocates and their supporters all around the world join us in celebrating autism acceptance all month long -- *and we'd like to invite you to to celebrate with us....*
Autism Acceptance Month: Acceptance is an Action
http://www.autismacceptancemonth.org/
Canadian1911
Snowy Owl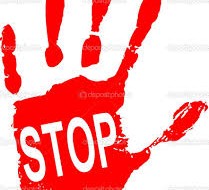 Joined: 20 Mar 2015
Posts: 150
Location: Getting ready to attack Fort Niagara!