Long summer breaks and having nothing to do
Page 1 of 1 [ 11 posts ]
sparrowblue
Yellow-bellied Woodpecker

Joined: 27 May 2013
Gender: Female
Posts: 69
Location: UK
Does anyone else here actually find long breaks from school/college hard? While the solitude is a relief in some ways, the lack of structure stresses me out and makes it hard to get anything done. I become overwhelmed trying to think of all the things I could do at once until it feels like I can't do anything.

This year's is particularly long, almost three months. Family are telling me to just relax but I can't. I feel the need to be doing something and hate myself so much for wasting all of this time. It's hard though to plan anything major at this moment because of anxiety issues. That, I don't have much money and I can't drive.

How do you cope with long, unstructured breaks?
Dmarcotte
Pileated woodpecker


Joined: 18 May 2012
Gender: Female
Posts: 197
Location: Farmington, MN
We were concerned about exactly this issue for our daughter during summer breaks. We encouraged her to think about what she enjoys doing the most. What would she rather be doing than homework during the school year. She came up with 3 ideas (herb garden, writing and making jewelry)

We worked with her to brainstorm what she could do over the summer to enjoy these three hobbies. I also give her a list of 3 chores to do each day.

The first summer was a bit rough as she had a hard time managing her time, but the second summer she actually came up with a structure for her day on her own.

I would recommend trying the same process - think about what you like to do the most and then figure out how to incorporate that into your summer. You might want to write down a daily schedule on a calendar so you have a 'to do' list and it feels a bit more structured.

You might also consider trying to get a summer job. I am not sure what is in your area, but amusement parks, pools, and other summer attractions are often looking for people to work just for the summer. It would keep you busy, give you some structure and you would earn some money.

Good Luck
lordfakename
Pileated woodpecker

Joined: 12 Jun 2015
Posts: 183

Sounds like a good opportunity to look for a summer job. At the very least doing a little job searching every day will add a bit of routine. You could also look into other daily activities to provide you with some structure. Perhaps compose a list of chores to do? Start up a new hobby? Experiment, try and find what works for you, and have fun

sparrowblue
Yellow-bellied Woodpecker

Joined: 27 May 2013
Gender: Female
Posts: 69
Location: UK
Dmarcotte and lordfakename, thank you both for the really helpful suggestions. I think I'll be trying most of them out if not all -- it's a relief to have some kind of plan at least. I'll try making a realistic daily schedule.

I'm not sure if I'll be able to get a summer job because of current circumstances, but I will be looking out for jobs or volunteering opportunities anyway to see if there is something that might be possible. There aren't really any summer attractions around here but I'm fairly sure that there are other places around where I could at least ask if I could volunteer, (though I'm less sure about actual jobs.)
btbnnyr
Veteran


Joined: 18 May 2011
Gender: Female
Posts: 7,359
Location: Lost Angleles Carmen Santiago
Joehotto101
Blue Jay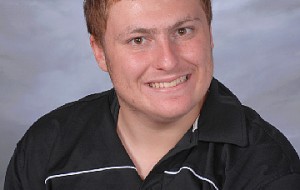 Joined: 17 Feb 2015
Posts: 78
Location: San Diego, CA
I feel EXACTLY the same way as you. I don't know what to do with myself other than eating and aimlessly browsing the internet all day. It is difficult to find a job I would do, and I failed my driving test yesterday miserably. It takes a lot of energy to set up a friend gathering and/or do something outside of your extremely restricted comfort zone. But I know that once you step out of your comfort zone, you feel so much better.
TealOtter
Tufted Titmouse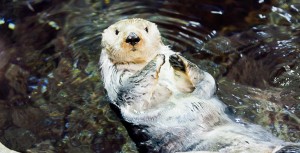 Joined: 21 Apr 2015
Age: 26
Posts: 36

I would recommend trying to do something with a group such as a book club or discussion group. Even just meeting up with people to chat on a regular basis can provide structure and fill the days. I find its better to have a common task, such as with a book club reading the same book, as it will push you to do something that you might not have done on your own.
GoonSquad
Veteran


Joined: 11 May 2007
Age: 51
Gender: Male
Posts: 5,748
Location: International House of Paincakes...
Yeah, I'm having this problem too. This is the first summer in a LONG time that I haven"t taken any classes.

So... I'm trying to find activities and follow a schedule for myself.

In the mornings I workout, then I study spanish and practice guitar.

It is a bit more challenging to follow a self-imposed schedule, but it can be done... if you really work at it.

_________________
No man is free who is not master of himself.~Epictetus
JoelFan
Veteran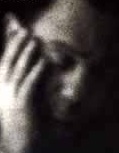 Joined: 12 May 2014
Gender: Male
Posts: 599
Location: In a nerotypical world.
I normally have a two week break between semesters which for me is enough as it's not too short nor too long. However, winter break for me is 4 weeks long while I'm glad I don't have classes around x-mas/new years I do feel that it is too long of a gap once I get into a routine during my off time it's time to start classes again and it's always a hassle for me. As a kid I use to bum around at the shore or the mall/arcade and as a teen I'd either hit up a local blockbuster or arcade since none of them are around anymore I'm learning that during my time off in spring and summer months that family vacations (normally a few days to a week) is a way to go as there's normally some minor activities for me to get involved with and some kinda social interaction. Then a day to to rest before I make the transition to the new semester.

_________________
"I really wish I was less of a thinking man and more of a fool not afraid of rejection." ~ Billy Joel
Iamala1
Tufted Titmouse

Joined: 8 Mar 2015
Posts: 37

I feel exactly the same! I have three months of nothing and sometimes it drives me crazy.

I've been trying to impose a routine which works better on some days than others- if I have to do something out the house I'm better at keeping it. I have a list of things to learn and am trying to come up with a kind of timetable.

Self structure is hard- especially since I'm only recently diagnosed so trying to get the rest of my family to realise that being annoyed when I've had a bad structure day and not been able to walk the dog when I should have or something doesn't really help. But we're getting there.

All I can say is, good luck and timetable.

izzeme
Veteran



Joined: 4 Apr 2011
Age: 34
Gender: Male
Posts: 2,665

Find things to do.

I myself seek out fairs and club meetings relating to my interests.
preferably at a distance too far for weekly travel, so that any wrong impressions i make won't come back to bite me should i make social mistakes during that event.

Making sure the event relates to my interests gives me at least one thing in common with everyone else, so i have a conversation opener.

This way i can learn new things about my interests, spend an interesting day and practice social interactions, in the worst case scenario. With a bit of luck, i'll make a new aquantaince, perhaps even a friend