Page 1 of 1 [ 3 posts ]
Psywren
Emu Egg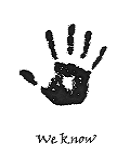 Joined: 20 Nov 2014
Age: 36
Gender: Female
Posts: 4

Hi, first real post on here.

I could do with some advice, I have aspergers, but I have been told I am really good at helping people sort out their problems. I have been considering a career in counselling.

Eventually I want to be a private practioner with an office of my own, until then I would work for a counselling group gaining experience.

Can anyone see any particular barriers to this career that I might not have considered? Is anyone else on a similar career path?

Thanks in advance

kraftiekortie
Veteran


Joined: 4 Feb 2014
Gender: Male
Posts: 62,680
Location: Queens, NYC
Probably the only "barrier" is the cost.

If you have an official diagnosis, you could obtain accommodations. Even if you don't have an official diagnosis, you could also informally ask for them from your professor. Some will be sympathetic; others not so much.

You should also remember that a Bachelor's in this field is not enough; you'll have to get at least a Master's.
VinoVeritas
Tufted Titmouse

Joined: 27 Apr 2016
Age: 48
Gender: Male
Posts: 46
Location: California
An important thing to consider when running your own office is that you will not just be doing the counselling work, but also marketing, accounting, employee management (if you have any), etc. You will be running a small business.

You might consider working for another counselor when you graduate from school just to get a feel for how the business works. There are also resource organizations, such as the Chamber of Commerce (for all small businesses) to subject-specific organizations in the healthcare and counseling fields. These are good places to meet people who have faced similar practice-management problems, but of course are a bit more difficult to navigate when you are on the spectrum. You should also consider developing a relationship with both an accountant and an attorney upon starting your own practice. You don't have to use their services constantly (and probably can't afford to as a new business owner) but having a little advice on startup and a person to call in emergencies can be valuable.

Good luck.