Page 1 of 1 [ 4 posts ]
NikNak
Sea Gull

Joined: 6 Aug 2016
Age: 28
Gender: Female
Posts: 223
Location: Scotland
I feel I am becoming increasingly stuck in obsessive ruminations (about myself and my diagnosis). I have had a past diagnosis of OCD so must have a tendency to an obsessive cognitive style.
Has anyone taken any medications which has helped them get out of their head at least a little bit? I'm thinking of trying prozac again but wonder if there's a better alternative?

_________________
Diagnosed ASD Aug 2016, confirmed Dec 2016.
Also have OCD and various 'issues'.
Noca
Veteran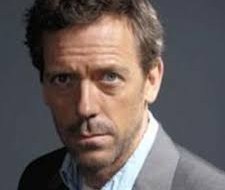 Joined: 9 May 2015
Gender: Male
Posts: 3,600
Location: Canada
Anafranil (TCA) is supposed to be the gold standard for OCD with Luvox (SSRI) coming in a close 2nd. There are other less conventional treatments like Memantine, Cannabidiol or Low Dose Naltrexone which have been shown to treat OCD (simply use google scholar if you want to find the associated studies) if you can't or don't want to tolerate the side effect profile of Anafranil or Luvox.

Exposure Response Prevention(ERP) CBT is an effective therapy to break compulsions or rituals associated with CBT which I found really worked well for me.

Good luck finding a treatment that works for you.


_________________
The top gets higher the more that I climb...

Your neurodiverse score: 150 of 200
Your neurotypical score: 51 of 200

officially diagnosed with Asperger's as of 09/11/15

Reassessed 04/11/16
DSM-V: ASD level 2 with Social Communication Severity: level 2, Restrictive Repetitve Behaviour: level 2

ADOS-2 classification: Autism
nick007
Veteran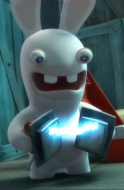 Joined: 4 May 2010
Age: 37
Gender: Male
Posts: 22,919
Location: was Louisiana but now Vermont
I take the seizure med Neurontin/Gabapentin for my OCD & it works well. It's sometimes used for anxiety in general but it just helps me with my OCD & not my general anxiety. None of the other psych meds I tried really helped my OCD without making me zoned-out & mentally tired so I researched alternative treatments which led me to Neurontin. My advice would be to talk to a doc/psych about your OCD & what other issues your having & let them guide you. Different people respond to meds differently so you won't know how you'll respond till you try some.

_________________

But I don't want to go among mad people, Alice remarked.
Oh, you can't help that, said the Cat: we're all mad here. I'm mad. You're mad.
How do you know I'm mad? said Alice.
You must be, said the Cat, or you wouldn't have come here.
NikNak
Sea Gull

Joined: 6 Aug 2016
Age: 28
Gender: Female
Posts: 223
Location: Scotland
Thank you

I'll be sure to have a thorough discussion with my GP, Psychiatrist, and Psychologist.

I think it will have to be a combination of medication and therapy at this point. Would definitely like something with minimal side effects as I'm not sure that existing like a zombie is a good alternative!

_________________
Diagnosed ASD Aug 2016, confirmed Dec 2016.
Also have OCD and various 'issues'.