Page 1 of 1 [ 3 posts ]
Kitty4670
Veteran



Joined: 18 Nov 2014
Gender: Female
Posts: 5,987
Location: California,USA
Can someone help me? I bought a Roku player last month, I'm going say goodbye to cable, I also getting internet from the cable company, I'm paying $169 a month. I used to like them before new owners came. I need a router that streams tv shows & movies & to play games on too.

_________________
You are my shining star that shine so bright that guide me to the light, so keep on rockin', cuz That's Rock and Roll
SH90
Veteran


Joined: 12 Jul 2016
Age: 30
Gender: Male
Posts: 1,558
Location: Florida
If you are cutting cable, why is your internet $169 a month? I imagine what ever route they supply you with will handle all of that. If you are referring to wireless, then something like a Linksys or any of the big brands should work. Really no need to get fancy unless you have a big house and/or lots of devices connected at once. By lots, I mean a dozen or more. The other being if need extra security. For basic home stuff, I spend $60 or so on whatever wireless router is on sale and be done with it. For business, I leave it the IT guys.
Noca
Veteran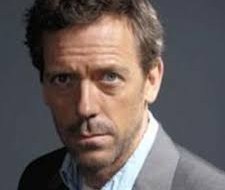 Joined: 9 May 2015
Gender: Male
Posts: 3,845
Location: Canada
I have an ASUS rt-ac68u . It covers my entire house even on the 2nd floor with the router in the basement. It is really fast, handles 6+ internet connected devices at the same time effortlessly, rarely ever drops connection, and it has a lot of easy to use smart functions that you can use on the smartphone app.

https://www.asus.com/ca-en/Networking/RTAC68U/

_________________
The top gets higher the more that I climb...

Your neurodiverse score: 150 of 200
Your neurotypical score: 51 of 200

officially diagnosed with Asperger's as of 09/11/15

Reassessed 04/11/16
DSM-V: ASD level 2 with Social Communication Severity: level 2, Restrictive Repetitve Behaviour: level 2

ADOS-2 classification: Autism